Ferguson too bored to sign Ronaldinho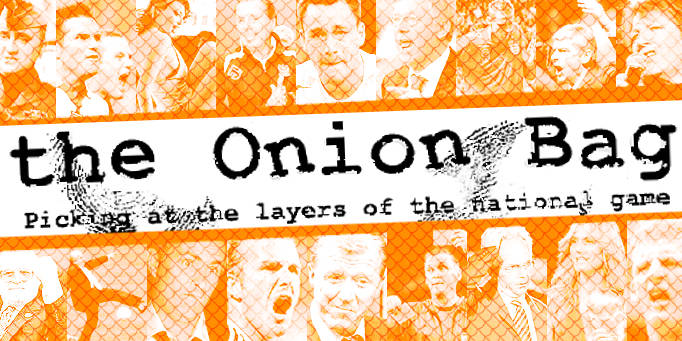 Manchester United Manager outraged agents worldwide by withdrawing from the race to sign Brazilian World Cup Star Ronaldinho by claiming that he was getting bored by it all.
"This whole Ronaldinho thing is boring the s**t out of me." blasted the Old Trafford Boss to The Onion Bag "I mean it's been dragging on even longer than that business with that old pussy whipped nancy boy when he f**ked off to Real. What was the f**kers name again... ah who gives a sh**e."
"Anyhoo," he continued, "Have you seen the f**kin' state o' the f**ker, Ronaldinho I mean. He won't last two minutes in England before they rip the piss out of him."
"He'll be running back to his mummy in Brazil before you can say one season loan. Frankly I'd rather spend the money on Darren Anderton."
Ferguson's outburst comes amidst reports that the Brazilian wanted, in addition to a multi million pound contract, his own private helicopter, underground complex on an island off the coast of Japan and one of those giant lasers from Goldfinger. It is these somewhat eccentric demands that are giving Sir Alex cold feet.
His final word came at the inevitable press conference:
"What? Are you people still here! For f**k's sake the seasons over! It's the summer. Go home. Watch the cricket. Take a holiday. Do anything just f**k off and don't come back 'till August".