County's survival hopes rest on missing ball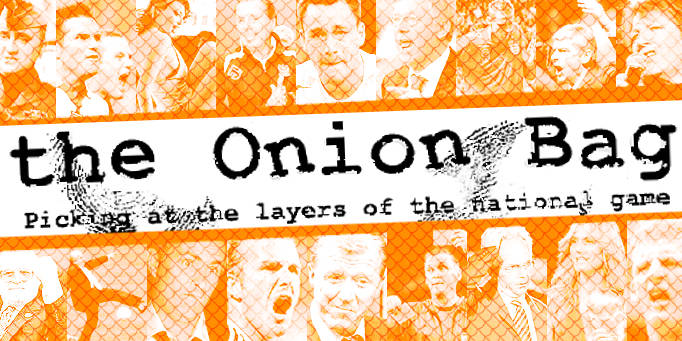 Another creditor has emerged to threaten the rescue package designed to bring Notts County FC out of administration in the shape of a group of former guttersnipes who claim that the club still have their football that was kicked over the wall of Meadow Lane in 1967 and despite asking many times was never returned to them. And now they have gone to the impoverished second division club demanding their ball back or to be compensated.
No win no fee
"All we want is whats rightfully ours." says 43 year old ex urchin Kevin Dunn who now resides in Mansfield. "Me and my mates we playing football outside the ground when Big Sammo lofts the ball over the outer wall and into the ground. We asked the groundskeeper for our ball back but he told us to naff off."
The aging guttersnipes have clubbed together to hire a solicitor they saw on an advert on Sky Sports News in order to claim back their ball or seek reimbursement from the oldest club in the football league for the approximate value (2 shillings and six pence).
The news has come as a shock to the Notts County supporters trust who are poised to take over the club after reaching an agreement with the local council to underwrite a £5 loan and allow the club to come out of administration.
"This has come as a tremendous blow." a Trust spokesperson told The Onion Bag "The council won't agree to a penny more so unless we can reach a settlement the deal will be scuppered and the club will go out of business."
Spot the ball
While the Trust take legal advice, other avenues are being persued. "We are currently looking for the ball in question." the club administrator Paul Finnity said. "I know it's been a while but hopefully the ball is knocking about somewhere. If so we'll see to it that it is returned to the proper owners."
To that end, the club are appealing to all supporters to check their homes in case they may have taken the ball home after a game by accident. The appeal has even been extended to former club staff to search behind their sofas for the missing ball. " I'll certainly give my shed a once over" said former manager and County legend Jimmy Sirrell.
"We are looking for brown football with a picture of the Jules Rimet trophy being held aloft by the World Cup 1966 mascot World Cup Willy." said Finnity. "Please, if you have this ball please let the club know before it's too late."
"We even asked FIFA to allow us to use the old mascot in order to raise awareness of our plight but they said no."