US concern with Gazza's Al Jazeira talks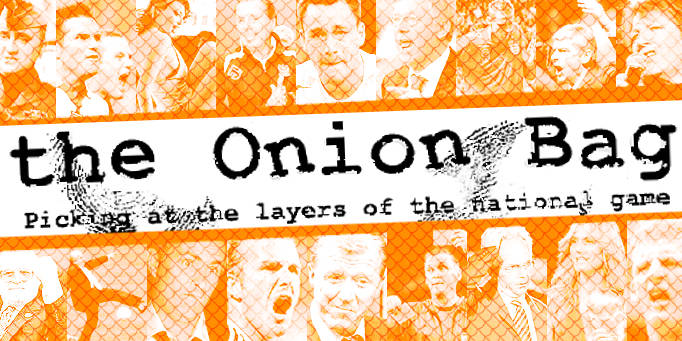 News in Briefs
A US state department expressed his "deep concern" that England legend Paul Gascoigne is currently in talks with Arab news service Al Jaziera. "This could threaten the stability of the whole region." He said.
The Onion Bag was going to tell him that, the former Burnley midfield dynamo, Gazza is in fact talking to Al Jazeira the Football Club from the UAE rather than the news channel but frankly we prefer to watch the Americans make fools of themselves. Besides, nothing will come of it.
Mills Forced Out By Reid
Leeds England international right back Danny Mills accused boss Peter Reid of selling him to Spanish League club Osasuna five minutes after having agreed to loan him out to Birmingham City in order to "Give Steve Bruce the wind up."
"Sometimes I think people are taking the piss out of me" complained Mills. "I feel like a piece of corned beef."
McClaren Denies Fake Postcard Scam
Middlesbrough Steve McClaren has reacted angrily to accusations that he showed potential loan player Gaizka Mendieta from Lazio, postcards of Monte Carlo with "Greetings From Middlesbrough" clumsily stuck on them in order to entice the once great spanish dynamo to come to Teeside.
"I would never stoop so low as to do that." said the boro boss. Those postcards are mine. They were given to me by the chairman just before he offered me the job here." He added despondently.