Changing Brains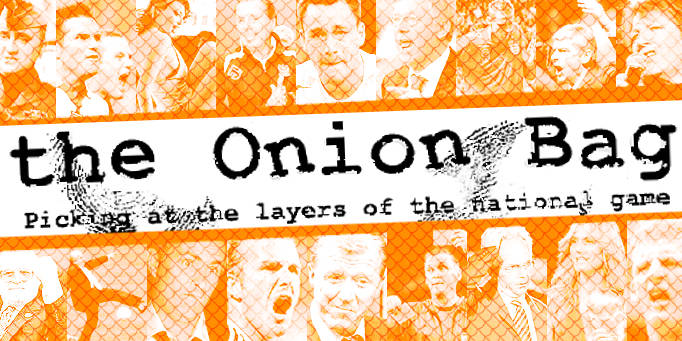 Weekend's matches suffered altered states
Premiership referee Mark Halsey yesterday revealed how he changed his mind half way through Saturday's 3-0 victory over Fulham which led to him deciding against awarding a penalty
he'd given just half a minute before
.
"At first it seemed a stone wall penalty." Halsey, who also disallowed a perfectly good goal by Fulham, told a bewildered FA disciplinary committee. "But then my mind changed, so I changed my mind." When asked what his mind had changed into he replied "Some sort of green jelly. It keeps dripping out of my ears."
Shirty
This is not the only incident of the old gray matter turn puse. In Everton's 1-0 win over Man City, Toffeeman Tim Cahill was sent off for the bizarre reason of "failing to remove his shirt correctly" after scoring his first ever goal in the Premiership.
"I could have sworn that was a rule honest." He told some drunk outside his local Job Centre. "I noticed Cahill was running around doing that thing with his shirt. You know what Fabrizzio Ravanelli did. When I felt this strange urge to send him off. That's when I noticed the green goo coming out of my ears."
Upbeat
But the green malaise is not just confined to the wankers in the black. Players are becoming affected. During Crystal Palace's comedy defeat at the hands of Portsmouth at Fratton Park, Eagles centre half Tony Popovic kicked out a cross in the style of a sailor boy and, to the astonishment of his fellow players, coaches, supporters and the television audience of three people, put the ball in his own net. Later on Popovic complained to doctors of feeling light headed at the time and felt his mind altering in some way.
Palace boss Iain Dowie was upbeat after the game. "I remain confident that this will not affect my chances of landing the Blackburn job."