Fox Hunters Fight For Savage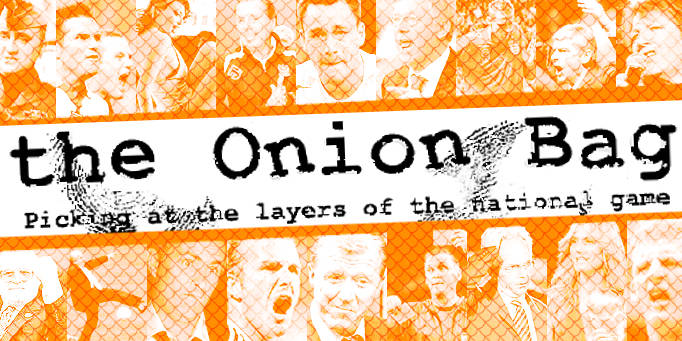 They don't understand our ways, says Robbie
Robbie Savage's crusade to have his international suspension overturned received a boost today when pro fox hunt campaign group the Countryside Alliance today lent their support to his campaign.
Savage and civil rights lawyer Mel Goldberg are appealing against the red card shown to savage after he struck back from a two footed challenge on him by Northern Ireland's Michael Hughes during the two sides World Cup qualifier which ended in a 2-2 draw.
"My violent reaction to Hughes' blatant retaliation to an elbow of mine was entirely justified." Savage told the Onion Bag's intrepid reporter Gary Lak. "I have got away with not getting sent off all my career so now I'm going to push my luck with the football authorities by risking an even longer ban if my appeal fails. So there."
Ex-Fox
"Mr Savage and I are convinced that the red card and subsequent ban are a clear violation of his civil rights." Added Goldberg while entering his local Nat West branch.
The Countryside Alliance lent their voice to Savages campaign after hearing of the players distress. Alliance spokesman Ernesto Cockgroupier was appalled at the former Leicester City player's plight.
Hunt
"At first I was planning to hunt him down with my dogs and laugh coldly while they tore him into shreds." He told The Onion Bag while relaxing on a grateful peasant in the drawing room, of his Westminster luxury apartment "But then I realized that this was about civil rights."
"His right to behave like a spoilt brat with no sense of grace or dignity is reminiscent of our struggle to slaughter animals in the name of sport. So instead I decided to offer our solidarity and satisfy my bloodlust by throwing another poor person on the fire. Tally Ho!!"
Protest
The Alliance plan to hold a protest outside the Court of Arbitration for Sport (wherever that is) and demand that savage be allowed to play. "We'll send a message to those lefty pinko bastards." Cockgroupier continued, "And if they don't pay attention I shall order some peasants to risk injury and imprisonment by baiting the riot Police. And they'll do it gladly if they don't want boiled rat for Christmas."
Sven Goran Eriksson and the entire England team also plan to attend.