Who Do You Think You Are Kidding Mr Woodward?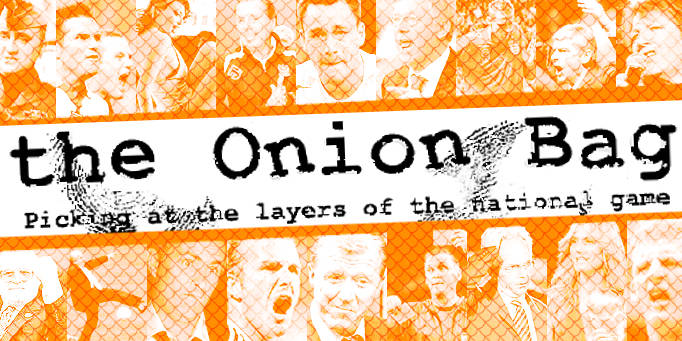 You have been watching...
Southampton chairman Arthur Lowe invited The Onion Bag to the club's Walmington-on-Sea training ground as he introduced new assistant coach Sir Clive Woodward to the team.
Don't panic
"Now pay attention chaps" Lowe started, "I'm sure that you'll all want to welcome the new man to our platoon. He's going to take us to the very top of the premiership where we belong."
But the strain on the new relationship was already showing as Sgt Woodward commented "I say, do you really think it's wise to be making such rash statements sir. I mean to say, we've still only got one decent player and you've been trying to sell him all summer."
Ever supportive Lance-Corporal Wigley interjected however: "Permission to speak, sir, permission to speak. I'm sure we'll be up there with them. They don't like it up 'em those foreign johnnies at Arsenal and Manchester, sir. Don't panic, don't panic!" he shouted and then proceeded to run around the training ground, bayonet in hand.
Don't tell him Pike!
But later news suggested that Lowe plans to jettison the rugby man after a couple of games to replace him with Duncan Fletcher the current England cricket coach. Having won seven games in a single season "Fletch" would appear to be better suited to life on the south coast than a world cup winner.
Woodward is also thought to be out of the running for the Newcastle job as league sponsors Barclays have insisted Freddy Shepherd appoint a grey haired pensioner in order to minimise the workload involved in airbrushing 29,000 faces from half a million posters. Des Lynam has been approached but refused to shave off his moustache. So it looks like they've lumped for Terry Venables instead.
Private Godfrey
Bobby Robson meanwhile is widely expected to be announced as the new permanent England rugby union coach. "I'm delighted to have the opportunity to use my man management skills learnt in football to build a strong team spirit in the dressing room at Twickenham" said Sir Bobby.
Star player and Newcastle legend Jonny Wilkinson was unavailable for comment on his new squad role as substitute.