Fergie Signs The Viking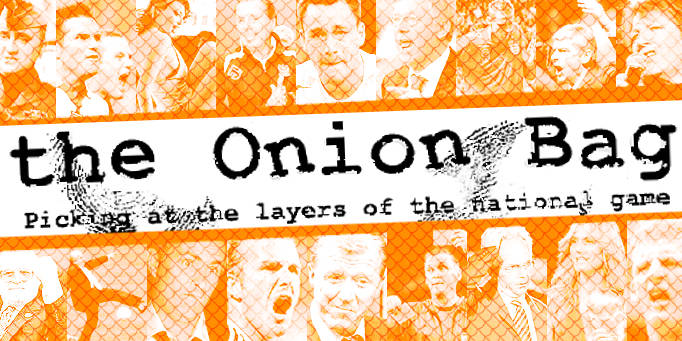 Portly dart player to go between the sticks
Bloated dart playing monster Andy "The Viking" Fordham has sensationally quit the arrows game after being offered the goalkeeping jersey at Manchester United by Sir Alex Ferguson.
United have been struggling to find a half-decent shotstopper since the departure of Peter Schmeichel some years ago. The problem was most recently highlighted by current keeper Roy Carroll whose blunder against Spurs led to a goal that was only cancelled out by a strtegically placed bottle of scotch in the assistant referee's dressing room.
Exeter City
Ferguson is convinced that the giant Fordham, who is blessed with both girth and height, is the ideal man to solve United's goalkeeping difficulties: "Oh aye. He's such fat bastard that nae focker will be able to get the ball past him. Simple really. Now all I need is tae find some focker tae put tha fockin' ball in the other end."
Aerosmith
Obese Fordham, who weighs 66 stone and has never even seen his own penis, recently had to retire midway through a darts showdown with Phil "The Power" Taylor when he could no longer lift one fat foot and put it in front of the other. It is thought the health scare has put the big man off playing darts anymore, so Ferguson's offer was both convenient and welcome.
Alan Smith
Sir Alex plans to increase Fordham's bulk by making him eat fellow United keepers, clumsy Roy Carroll and out of form Tim Howard. Fordham said, "It's a great opportunity for me and I am very hungry."
Fordham is expected to make his debut in March because the Sri Lankan sweatshop contracted to make his enormous jersey is experiencing production problems after it was demolished in the recent tsunami.