Gunners Kit Change Reignites Fergie Feud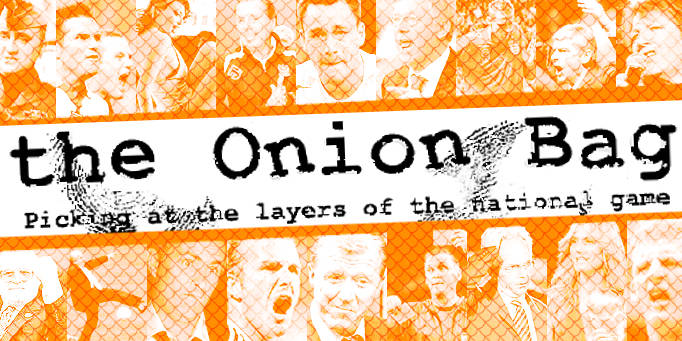 Managers clash as Arsenal go red
The long and tedious peace process that settled
recent rows
between Arsene Wenger and Alex Ferguson has sensationally fallen apart following
Arsenal's announcement that they will play their final season at Highbury in an all-claret strip
.
Fired-Up Fergie
The move, apprently at Arsene Wenger's insistence, has been interpreted as a two-fingers to Alex Ferguson whose post-match custom at Old Trafford is to invite the opposition manager for a bottle of claret in the Manchester United boardroom. "Oh aye. Ah know what that froggy fucka is saying. He's saying he's got his own booze and doesne need mine. Well, he can go an shite on hisself..."
Automaton Arsene
But Arsenal have been quick to deny the accusation, saying that the all-claret strip in the final season before moving to their new ground is a mark of respect to the first Arsenal side to play at Highbury, who also wore an all-claret strip. Wenger remarked, "Good moaning. I don't what zis Ferguson iz zaying. Why do I want to drink his wine? It is merde. We French, we know what good wine is. My claret iz better than 'iz." The FA and the police are looking into the matter as they fear it might spark fierce debates over the merits of merlot over shiraz on the terraces when the two teams next meet, or even escalate into cork-throwing between fans.
Delightful Darcey
Last night, wine ponce Jilly Goolden issued a statement to try and calm the situation. "I have tried Sir Alex's claret from the CU James winery. It has such a delicate, whimsical bounce. It is like a whisper of ballet drifting across my willing tongue, a Darcey Bussell in whirl of taffiter to Tchaikovsky. Equally, Monsieur Wenger's Chateau Wenger 98 possess a goosey, bubbly freshness that reminds one of a young Gary Lineker in his Everton days, eager and panting, an anticipation of what I am not quite sure yet, but which certainly prefigures Picasso's Cubist phase."
Arsenal's new ground at Ashburton Grove, which has finally got the go-ahead after David Dein's thugs bullied local businessmen into leaving their shops, includes plans for a Hardy's wine dispenser in the boardroom, similar to that seen in pubs up and down the country. The shit wine will be overpriced and badly kept.