Soccer Star's Ghost Shaggers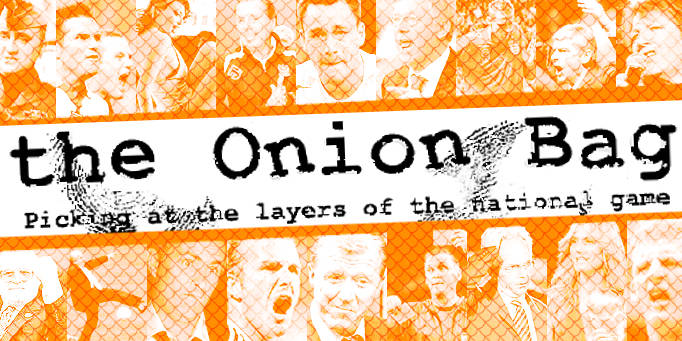 Court case reveal top players with no led in their pencils
Former FA Secretary Faria Alam, has revealed that top footballers have been using ghost shaggers to have sex with the women they pick up.
Ms Alam, former PA to FA executive wotsit David Davies is currently claiming unfair dismissal, sexual discrimination and some other stuff after having quit her job once it was revealed that she'd been having it off with England Manager Sven Goran Eriksson and FA chief executive Mark Palios.
Hanky panky
During the hearing it was revealed that it is quite common for top players to pull young ladies at night club but rather than bring them back to a hotel for a night of sweet sweet lovin' they simply get someone else to do it. "Players who aren't up for a bit of hanky panky but don't want to lose face in front of their mates will get some other bloke to have sex with the women they pick up" she told the industrial tribunal.
Promises promises
Players aren't too choosy about their ghost shaggers either. Karen, a 19 year old brunette from Croydon, told The Onion Bag's intrepid reporter Larry Gak after a couple of After Shocks and a promise how she met a high profile England international at a club. "He bought me a couple of drinks and said he'd like to take me back to this really nice hotel."
"So I said yes and just as he was about to get in the taxi with me he stopped, called some fat bloke carrying a note pad and a press pass over who gave the player a wedge of cash and got into the car instead of the him. The player said he was sorry but he had to go off and beat up some asians or something."
"The fat bloke was disgusting. He smelled of gin and his penis was tiny"
Always read the label
It seems the modern soccer player wants the lothario reputation but would rather be off playing in the street. Ghost Shaggers are very common now and will pay footballers big money to sleep with young women who are now being warned to make sure they know exactly who they have agreed to sleep with
before
climbing into bed with them.
This latest football craze has angered a number of pundits. "You'd never catch me taking credit for someone elses work" said Gary Lineker.