Weekend TV Preview: 12 - 14 November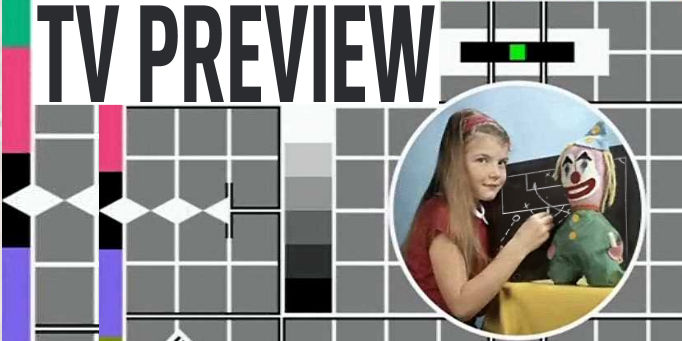 Friday 12 November


19:30 Borussia Dortmund v SV Hamburg, Bundesliga, ESPN/ESPN HD
Presumably there's no egg chasing on this weekend which is why ESPN have come crawling back to the Bundesliga to fill their gaping schedules. As it happens, they've hit on a potential classic between the league leaders Dortmund and a Hamburg team packed with some top players.
19:45 Preston North End v Hull City, Championship, Sky Sports 1/HD1
Alternatively, Preston are on the other side. Scoff all you like but this blogger can guarantee that this North West v Humberside clash will gain more viewers than Messrs van Nistelrooy, Ze Roberto, Kagawa, Sahin and co.
Saturday 13 November
11:00 TBC, Asian Champions League, British Eurosport 2
In fact, such is the parochialism of the UK football-watching audience they'll probably not even realise that this Asian Champs League match is on. Mind you it would help if they bothered to publish the teams.
12:45 Aston Villa v Man Utd, Premier League, Sky Sports 2/HD2
Fresh from their victory against Ian Holloway's Alt_Blackpool, Villa face the might of the Manchester United first XI, give or take a few. On the subject of Blackpool, I note that himself Mr Holloway is threatening to do one if those meddlesome interferons at the Premier League punish his club for fielding an under strength team.
17:20 Reading v Norwich City, Championship, Sky Sports 2/HD2
Is it me or is there an element of "meh" about Mr H's rants? After all, the worst that will happen to to Blackpool is that they'll get a suspended fine. Is he seriously going to walk out on account of a sort of punishment?
17:30 Stoke City v Liverpool, Premier League, ESPN/ESPN HD
Or is he perhaps laying down some groundwork for a spectacular departure for another club later in the season. I could have sworn that I saw him in a Starbucks in London talking to some bloke with a towel wrapped around his head.
19:00 Atletico Madrid v Osasuna, La Liga, Sky Sports 1/HD1
OK, so I'm being facetious (and a little offensive) but ask any Plymouth fan and they'll tell you that he's capable of walking out on a club at the worst possible moment.
21:00 Barcelona v Villarreal, La Liga, Sky Sports 1/HD1
I'm just saying that if, two weeks from now, Sven and Ollie have swapped jobs, the World will know I'm right and not just some desperate blogger who doesn't have the time to research these previews.
Sunday 14 November


11:30 Lazio v Napoli, Serie A, ESPN/ESPN HD
And on the subject of research...
13:30 St Mirren v Celtic, SPL, ESPN/ESPN HD
...we at the
Sound Of Football Podcast
are grateful for the number of kind words regarding our latest edition covering the state of Scottish Football.
14:00 Everton v Arsenal, Premier League, Sky Sports 1/HD1
In particular, we'd like to commend the redoubtable
Andrew Gibney
, the man behind the splendid
Gib Football Show
and proud Scotsman. However, we were struck by one of his tweets where he observed the following.

16:10 Chelsea v Sunderland, Premier League, Sky Sports 1/HD1/3D
Well really! I'm astonished that anyone would think anything else? You could easily add a bottle of cheap red plonk and a pint of Special Brew to our painstaking preparations ahead of the recording of each of our beloved and increasingly venerable podcast.
16:30 Bayern Munich v FC Nurnberg, Bundesliga, ESPN/ESPN HD
Nevertheless, we note that the the redoubtable Mr Gibney is peaked by our deranged ramblings and posited the theory that
smaller clubs should merge to try
and take on the might of the Old Firm.
18:00 Sporting v Real Madrid (1st Half Via Red Button), La Liga, Sky Sports 1/HD1
We cannot wait to see a blog post from him on the subject... followed by the predictable outrage from traditionalists, lefties and other malcontents.
19:45 Inter Milan v AC Milan, Serie A, ESPN/ESPN HD
The sort of outrage that would follow Rafa round the street of Milano should his Inter team lose to their big city rivalson Sunday.
20:00 Valencia v Getafe, La Liga, Sky Sports 1/HD1
Get a hair cut ya hippies!