Weekend TV Preview: 27 - 28 November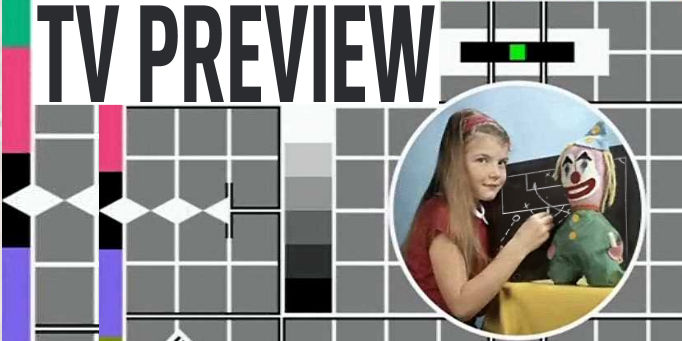 Saturday 27 November
12.45 Aston Villa v Arsenal, Premier League, Sky Sports 2/HD2
For the fourth weekend in a row Arsenal have a lunchtime kick-off. My wife pointed this out to me for some reason so I thought it was worth mentioning here.
12.50 AFC Wimbledon v Stevenage, FA Cup 2nd Round, ITV1/ITV HD
Stevenage knocking MK Dons out was probably the most disappointing giant-killing as far as ITV were concerned. I for one am thankful we haven't had to wade through the swamp of maintstream media swill over THAT fixture (not to mention the accompanying bloggosphere hand-wringing). For the 2nd Round, the carnies at the Football Fairground will be pitching up at Colchester to see them take on Swindon Supermarine - weather and rail replacement bus services permitting.
17.20 Burnley v Derby County, Championship, Sky Sports 2/HD2
One win in six has seen Burnley slip out the play-off spots into the very congested chasing pack - but hey it's the Championshp so next time you look it'll be completely different anyway. We'll probably be stuck on a bus somewhere on the A12.
19.00 Sevilla v Getafe, La Liga, Sky Sports 1/HD1
Getafe have just taken just one point in the last four games, Sevilla will be looking to make up for the home defeat to Mallorca last time out. If I'm not in the pub by kick-off, I won't be happy.
21.00 Atletico Madrid v Espanyol, La Liga, Sky Sports 1/HD1
Not
El Clasico
. The other teams from Madrid and Barcelona play each other on Monday night.
Sunday 28 November12.00 Dundee United v Rangers, SPL, ESPN/ESPN HD
The man in black will be a black-leg in this tie as the SPL bring refs in from abroad to beat the referees' strike. This might actually be worth watching - what's Norwegian for "scab"?
13.15 Norwich City v Ipswich Town, Championship, BBC1/BBC HD
The old farm derby finds neither side with much to shout about, form-wise. Norwich haven't won in five while Roy Keane's side have lost their last three. Desperate stuff.
13.30 Newcastle United v Chelsea, Premier League, Sky Sports 1/HD1
Newcastle could win this. If they do, expect some suspicious betting patterns to form as idiots from Ashington to Washington bet their mortgages on the Toon winning the title.
14.15 Motherwell v Hearts, SPL, Sky Sports 4/HD4
Both teams get to pretend they're playing in Europe as they fail to make the referee understand anything they say.
16.00 Tottenham Hotspur v Liverpool, Premier League, Sky Sports 1/HD1/3D
According to Peter Crouch, this Spurs side are better than the Liverpool side that got to the 2007 Champions League Final. Oo look, they're playing Liverpool today. 6th plays 9th.
18.00 FA Cup 3rd Round Draw, ITV1/ITV HD
Third Round. FA Cup. In come the big boys. 64 balls in a velvet bag. Jumpers for goalposts - "Look out, here comes Parky!" Marvellous.
18.00 Athletic Bilbao v Osasuna, La Liga, Sky Sports 1/HD1 (1st Half Red Button)
10th plays 11th. Sky really have to scrape on weekends when the top two aren't playing.
19.45 Palermo v Roma, Serie A, ESPN/ESPN HD
After a shocking start, Roma are now the form team of Serie A and have climbed up to fifth - above Inter. Their change in fortunes culminated midweek when they came back from two goals down to beat Bayern in the Champions League.
20.00 Valencia v Almeria, La Liga, Sky Sports 1/HD1
Home win.