Match Report - Borussia Dortmund 2-1 Werder Bremen by Archie Rhind-Tutt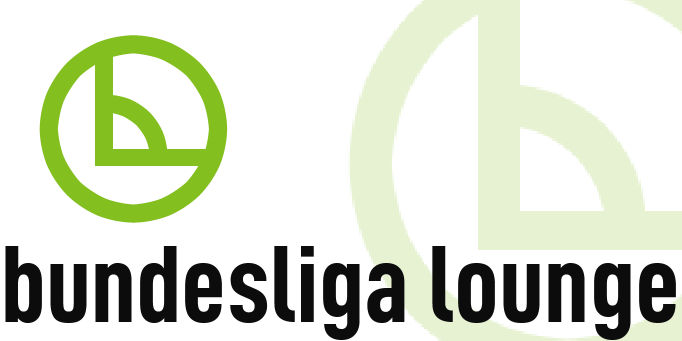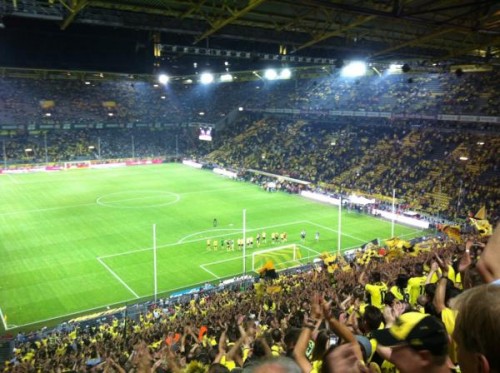 There were some neat parallels to Borussia Dortmund's opening game with Werder Bremen. In what is the Bundesliga's 50th season, the two teams also met on the opening day in the competition's first season. BVB were Champions of Germany then but lost 3-2 on that day. Forty nine years later, history didn't repeat itself in North Rhine-Westphalia, as Jürgen Klopp's side edged past Werder.
Dortmund didn't have the swagger which they ended last season with. Still, they were able to spark into life when it mattered most as they punished Thomas Schaaf's team for missing some great opportunities. Marco Reus returned to Borussia with greater status than when he left in 2006. Much greater in fact – now he's the German Player of the Year.
Reus showed why Dortmund paid €17 million for him as he took advantage of some poor defending after 11 minutes. Jakub Blaszczykowski poked the ball towards Reus which should have been cut off by Aleksandar Ignjovski. Instead, Ignjovski got his legs in a tangle, as he would do for most of the night, allowing the ball to roll through to Reus who finished nonchalantly.
Werder responded despite characteristic pressing from Die Schwarzgelben. Soon after, Aaron Hunt slipped Eljero Elia through on goal down the left hand side but he could only fire at Weidenfeller. Minutes later, they were to come closer. BVB failed to clear a corner as the ball looped up towards Marko Arnautovic. His well executed volley could only find the base of the post.
Thomas Schaaf's side couldn't break the Dortmund defence in the rest of the half, even if debutant Eljero Elia was continually getting the better of Oliver Kirch down the left hand side. Kirch wasn't the only full back having problems as Ignjovski toiled at left back for Werder. Most who faced Blaszczykowski last season did too but the Serbian cut an isolated figure on Friday night.
His exit from the pitch mid way through the second half helped his side, though it wasn't before Dortmund threatened to double their lead. Sebastian Mielitz tipped over Neven Subotic's header five minutes after the break with the Champions seemingly finding their rhythm.
Yet, they dropped off and the 65th minute substitution of striker Nils Petersen for the struggling Ignjovski gave Bremen some much needed momentum. With Dortmund offering little, Werder took advantage of some poor defending.
With just over 15 minutes to go, Borussia thought the ball had drifted out. Goalkeeper Roman Weidenfeller appealed in vain before the ball was squared to Marko Arnautovic wide on the right hand side. He chipped in to the centre where Euro 2012 star Theodor Gebre Selassie flicked a header into the far corner - not a bad finish for a right back.
Then came the response of Champions five minutes later. The skilful Mario G?tze was subbed on quickly by Jürgen Klopp and minutes later, he was celebrating the winning goal. As Werder couldn't retain the ball, G?tze played a one-two with Robert Lewandowski before the 20-year-old found himself through on goal. He rolled the ball past Mielitz to the delight of a relieved Signal Iduna Park.
Nils Petersen (or as he's a loanee from Bayern Munich, perhaps it should be Agent Petersen) missed Werder's only other chance to equalise on 85 minutes. He failed to guide in the lively Arnautovic's cross as it bounced off his body and wide.
It was a tame end for a Werder Bremen side that looked promising in patches. Borussia Dortmund weren't at their swashbuckling best by any means but they had a clinical touch in front of goal proving why they're Champions. Improvement is needed if they're to retain their crown for a third season running but they're unbeaten in 29 league games – an achievement not to be sniffed at.
Article originally written @ Gone With The Rhind