Weekend Boxset: FA Cup 5th Round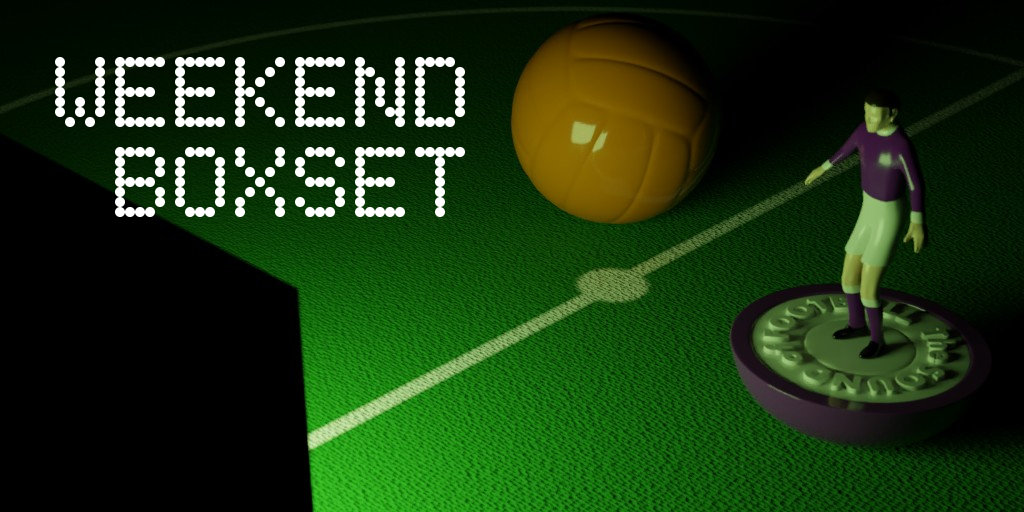 Seven great matches to take your from Friday to Sunday, it's the Sound of Football Weekend Boxset.
All times are GMT
Friday
Northern Irish Premiership: Cliftonville v Glentoran
19.45 on Sky Sports 2
It's officially 'code red' at Cliftonville to kick off our Weekend Boxset. Panic not, this is just a dramatically titled promo allowing under elevens free entry to the match. Expect a full house and a storming atmosphere at Solitude for this Belfast derby. The hosts remain in third place ahead of a surging Coleraine despite a relatively inconsistent run of late. Glentoran, in eighth, have started to pick up a few much needed points ahead of the thirty-three game cut-off, where the league splits in two for what is an exciting, if not mildly confusing, end of season play-off system allowing anyone from third to seventh from the original twelve a potential position in the Europa League.
Saturday
FA Cup 5th Round: Burnley v Lincoln City
12.30 on BT Sport 2
It's been 115 years since Lincoln City last graced the 5th round of the FA Cup in a run that saw them overcome Newton Heath, now known as Manchester United. More recently, they've despatched Ipswich and Brighton to take their place in the last sixteen. Burnley, who are fresh from an impressive performance against Premier League leaders Chelsea last weekend, have seen off Sunderland (who hasn't) and Bristol City. Confidence will be high with The Clarets, while Lincoln, who will travel with around three thousand fellow Imps, will be looking to give their fans something to shout about.
FA Cup 5th Round: Wolverhampton Wanderers v Chelsea
17.30 on BT Sport 2
The joy at being drawn at Molineux against Antonio Conte's rampant Chelsea may fade to indifference if he, as is anticipated, drops his main stars. Even the once invincible, now forgotten man, John Terry is fit and likely to start. Of course, this could all play into the hands of Paul Lambert's men, who saw off an under-strength Liverpool side in the last round. With top-tier Stoke also vanquished in January, Wolves will look to leave behind their dismal form in the Championship to claim a third successive Premier League scalp.
La Liga: Sevilla v Eibar
19.45 on Sky Sports 5
Leaving behind the rain of Lancashire and the murk of the Black Country, our final fixture of the day takes us to the agreeable environs of Andalucia, to witness north versus south Iberian style. Despite a blistering run of five straight wins across December and January, the hosts have struggled recently against Espanyol and Villareal, thus failing to take their chance to overtake both Barca and Real Madrid. Eibar, impressive of late, hope to make it four wins in a row when they take the long trip south.
Sunday
FA Cup 5th Round: Fulham v Tottenham Hotspur
14.00 on BBC One
Following the epic goalfest against Wycombe Wanderers in round four, which saw Spurs fall behind three times before eventually taking the tie, Mauricio Pochettino is likely to bring out the big guns for their capital encounter with Fulham at Craven Cottage. The west Londoners will doubtless be ready for the onslaught having convincingly overcome Hull City and Cardiff in previous rounds. There's real potential for a rugby score in this one, so get the roast in the oven early and buckle up.
FA Cup 5th Round: Blackburn Rovers v Manchester United
16.15 on BT Sport 2
There was once a time that this fixture would have sat at the top of the bill. These days Manchester's dominance has drifted across the city and Blackburn sit last but one in the Championship, in real danger of dropping into England's third tier. A chance, perhaps, for Blackburn to put their current woes behind them and return briefly to their former glory. With neither side seriously tested in previous rounds, and with the in-form visitors battling for honours on four fronts, this promises to be quite the encounter.
Primeira Liga: Braga v Benfica
20.15 on BT Sport 3
Who wants to drive up north last thing on a Sunday? Well, Benfica, fresh from their mid-week triumph at home to the mighty Borussia Dortmund in the Champions league have little choice. Braga, without a win in their last four outings will hope the Champions arrive tired from both Tuesday's heroics and their lengthy drive north. In fairness, they'd be forgiven for their fatigue given they've lost just one in their last nine. Spare a thought for the visiting fans in this one. The best advice is to stay home and watch it on the telly.
Whatever you watch, have a great weekend.