Weekend Boxset: Copa del Rey, FA Cup and Millwall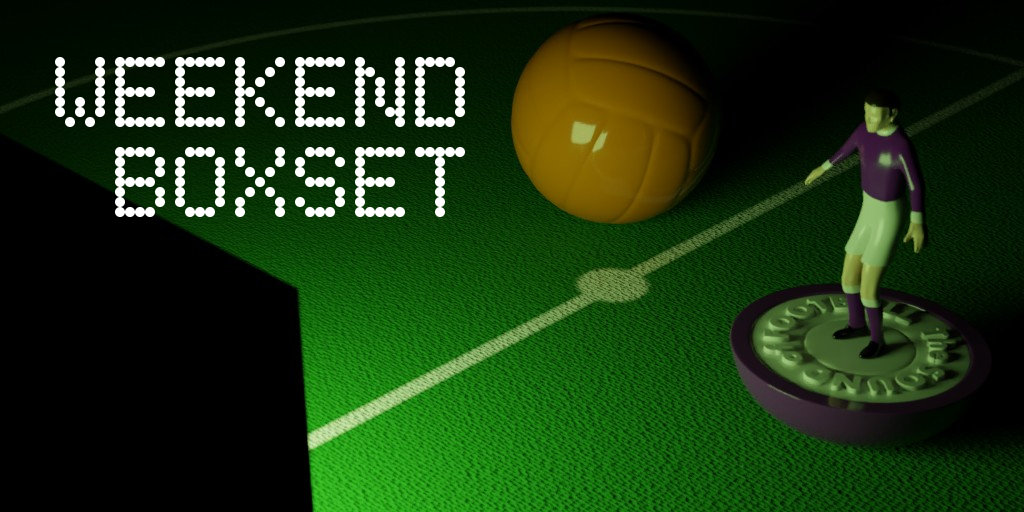 Seven great matches to take you from Friday to Sunday. It's the Sound of Football Weekend Boxset.
All times are BST
Friday
Championship: Millwall v Fulham
19.45 on Sky Sports Football and Sky Sports Main Event
"I know when The Den is full and it is rocking we are a very difficult club to stop" said Millwall boss Neil Harris prior to this massive London derby. "Players sink or swim, my players will be swimming. They will be flying." Whatever you say Neil. Whether Harris' Lions swim or fly, the hype around this game is deserved and it's a top pick for the telly. When full, the atmosphere at the Den can be
cauldronesque
and given the stakes the game is likely to be a sell out. Both teams are protecting long unbeaten runs (Millwall 17 and Fulham 21) and have promising promotion prospects. With all due deference to
spinach and feta chaps
at Fulham who are among some of the higher spenders in the Championship this season, the achievement of the home side is the greater given the meagre resources at the club. If they win then they can look forward to another round on the play-off zone. Fulham are third and will overhaul Cardiff, at least for a day or so in the automatic play off spots. Seventeen year old phenom Ryan Sessegnon was voted Championship player of the year and is likely to be a Premier League player next season, with or without Fulham.
Saturday
Premier League: West Bromwich Albion v Liverpool
12.30 on Sky Sports Premier League and Sky Sports Main Event
One of two games with a topish v bottomish element. Darren Moore deserves huge credit for digging out a nigh on impossible result at Old Trafford last week. For sure there was a whiff of Jose related angst about it but that should not take anything away from the achievement. For his next trick, Moore must do the same against Liverpool. However, this Liverpool team are unusually focussed right now and don't seem inclined to slip up. For Klopp's team the Champions League is a priority in both senses: progressing to the final and making sure they qualify for for that competition again next season, if they don't win it next month. Sadly for West Brom I doubt the Reds will be feeling charitable.
FA Cup Semi-Final: Manchester United v Tottenham Hotspur
17.15 on BBC One
After a face saving 2-0 win at Bournemouth, United travel to Wembley ready to upset Spurs fans and their hopes of finishing their season long sojourn and the national stadium with an FA Cup win. If the experts at the Sound Of Football are to be given any credence then the north Londoners will indeed get yet another extra game at their temporary home. There was one dissenting voice however. I think that United will still be stung by the West Brom defeat in spite of the Wednesday win. Moreover Jose's dogged counter attacking approach will be very effective against a Spurs team that, while not technically at home, may be encouraged to take the initiative. I've also got that extra time feeling.
Copa del Rey Final: Sevilla v Barcelona
20.30 on Sky Sports Mix
The Spanish Cup Final will be held at the brand new Wanda Metropolitano stadium, home of Atletico Madrid. Before the season began the expectations for the Catalans were pretty low. With Neymar sold and Real Madrid apparently in the ascendancy, a season of transition under new coach Ernesto Valverde was expected. However, the season as gone really well. Barca will win the league in the next few weeks and they're in the cup final. You might be surprised to learn then that many fans are still unsatisfied with the season. We can imagine why of course: that dramatic Champions League collapse in Rome, while doing wonders for the romanticism of the game not to mention Peter Drury's reputation as a commentator, has placed a large asterisk on Barcelona's season. On the other hand, should they win a domestic league and cup double… well that may just nudge them into the plus column. Only Sevilla stand in their way. Vincenzo Montella's team only met their opponents in the league last week and it took a late Messi goal to deny them a win. Montella has only been in post since December and between league, cup and European commitments has only had one free week to work with the players on anything beyond preparation and recovery. They can be pretty poor at times but did knock United out of the Champions League. I think all the pressure is on Barca for this game and Sevilla have an opportunity to upset the bookies.
Sunday
Premier League: Arsenal v West Ham
13.30 on Sky Sports Premier League and Sky Sports Main Event
Yeah you just know West Ham will win this right? Wenger will field the under 12s so as to prepare his first team for the Europa League on Thursday and hand three points to a relegation threatened team just when it needs them. Such are the perils of league football in April. Don't forget to tune in to Arsenal Fan TV for all the glorious fallout.
FA Cup Semi-Final: Chelsea v Southampton
15.00 on BT Sport 1
This is a day for Southampton players and fans to cast aside their league woes and embrace the magic of the Cup. In the long term, relegation will be more damaging than winning the FA Cup. But opportunities like this are rare for clubs like Southampton so let's hope they have a good day and worry about the Premier League later. For Chelsea, the FA Cup is loose change and more of a consolation prize for a disappointing league campaign. For that reason I reckon there's a chance that the Southampton player's greater desire will prevail against superior opposition. However, I wouldn't recommend putting any money on that blistering take.
Serie A: Juventus v Napoli
19.45 on BT Sport 1
Thinking that the Serie A title was pretty much wrapped up I was all set to preview Atletico Madrid v Real Betis on Sky at the same time (Sky Sports Football). However, Juve's 1-1 draw at Crotone on Wednesday coupled with a 4-2 for Napoli against Udinese opens up the possibility of a dramatic climax to the season. Maurizio Sarri's team can close the gap to one point at the top of the table if they can win at the Juventus stadium. On the other hand if Juve overcome their guests then they will take a seven point lead that will put them in an almost unassailable position so it's totally all to play for. Napoli haven't lost away from home all season but they haven't won in their last three road trips. Given that a point's really not going to do it, the neutral could be in for a bit of an attack/counter fest as the second placed team go for the three points. What a cracking way to conclude the football weekend.
Whatever you watch, have a great weekend