Crowe Linked To Toon Flick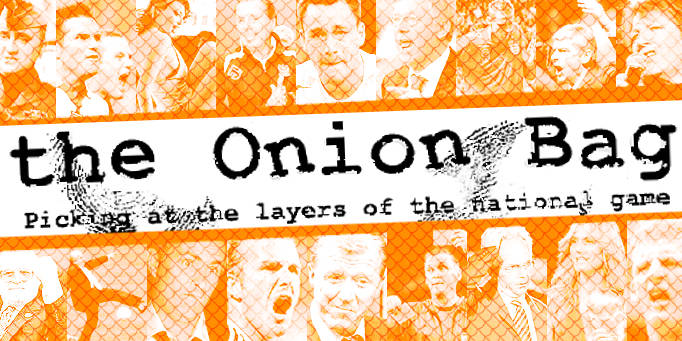 Russell is Robson, say Tinsel Town insiders
Bobby Robson's sensational threat to quit Newcastle over "insider" comments emanting from St James' Park has reached the ears of Hollywood hearthrob and infamous thug, Russell Crowe.
The Onion Bag's ace reporter Larry Gak spoke to the Oscar-winning actor earlier today as word of Robson's fury over the Carl Cort transfer to Wolves appeared on sportspages everywhere.
When asked if he was indeed 'The Insider', he replied "Yeah mate, I was in that movie. It was ripper. Will this take long as I need to get to the dunny?"
Cort behind the gate
Asked if he was interested in portraying Bobby Robson in the Sky Sports made-for-TV movie already in production about "Cort-gate", Crowe snorted dismissively and said "Yeah mate. Right. Like you've got the $20,000,000 it'd take. And how did you get this number, you pommy shit?"
Meanwhile on Tyneside, the club and players were full of excitement at the prospect of the film. "This will be great for Newcastle," said someone not connected with club. "The club will be offering its full cooperation with the filmmakers."
Blooming Marvellous
Casting is not yet complete, but in addition to Crowe playing Robson, it is thought Orlando Bloom is being sought for Jonathan Woodgate, Wesley Snipes as "Invisible Man" Carl Cort, and Casualty star Derek Thompson as Alan Shearer. We contacted Bobby Robson to ask him what he thought of the film. "Ay? The pictures? Oooh, I'd love to. Way-hay! We'll catch the number 6 to the Rialto. Or perhaps the Criterion - I hear they're playing the new Sidney Greenstreet film? Will there be a second feature? And can we get there for the newsreel first? It's a shilling to go in, isn't it? Where's our Mam...?"