Goalkeeping Flu Continues To Spread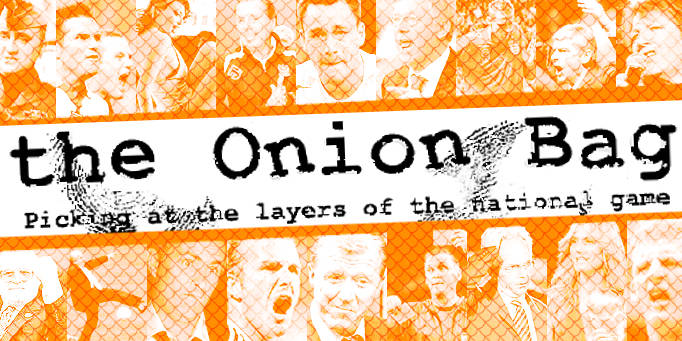 Premiership alarm at Suckling's Syndrome epidemic
Skill-sapping illness
Suckling's Syndrome
continues to sweep through the Premiership goalkeeping ranks, leaving first and second choice goalkeepers tired and bemused at their loss of form.
The disease, more commonly known as Goalkeeping Flu, is named after former Crystal Palace goalkeeper Perry Suckling who caught the disease in the middle of a match against Liverpool, leading to Palace's infamous nine-goal defeat. He never recovered from the game and died shortly after.
Disease Spreading
Since then, the disease has only surfaced a handful of times, notably Massimo Taibi in 1999 for Manchester United suffered a severe attack, while Arsenal and England's David Seaman caught the illness in the later stages of his career.
Margarine Spreading
But this is nothing compared with the epidemic currently wiping out Premiership goalies over the past few months. Arsenal's Jens Lehmann, his replacement Manuel Almunia, Manchester United's Tim Howard, and Liverpool's Chris Kirkland and Jerzy Dudek are all recent sufferers.
Doctors are baffled by the disease, which causes goalkeepers to inexplicably drop easy crosses, fail to clear with confidence, and generally lack any kind of awareness when under attack. Some experts say high salaries are to blame, while others cite a rare condition known as 'arrogance' as an explanantion of why these players effectively stop playing.
Muck Spreading
The disease does not seem to affect goalkeepers at the lower end of the Premiership table, with both Southampton's Niemi and Palace's Kiraly playing out of their skins despite dodgy defences. Suggestions that these shot-stoppers and others have been slowly poisoning their high profile colleagues with dioxins in an effort to secure themselves big money transfers were denied last night by the Goalkeepers Union.