It's Walther Schmidt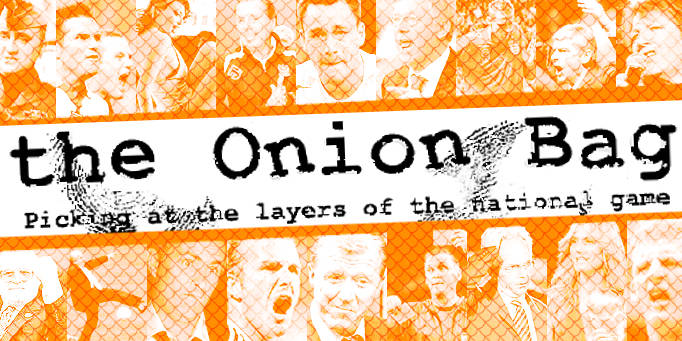 Onion Bag uncovers Nazi plot in Glasgow
New Scotland manager Walter Smith is in fact a German. Smith, whose real name is Schmidt, was appointed last Thursday to replace another German, Berti Vogts. But documents passed to the Onion Bag last night reveal that Smith is part of a secret army which has the ultimate aim of invading England.
Ally McLeod
Scottish independence extremists with links to neo-Nazis are believed to have infiltrated the Scottish Football Association in an effort to mobilise support for a totally independent Scotland. The extremists have made a deal with the Germans that grants them independence in exchange for giving Gerry an open door into England and battalion of troops conscripted from the Tartan Army.
Jock Stein
It is hoped that Smith will have more success at bringing some pride back to Scottish football fans than the previous agent, Vogts, whose stern, humourless approach to the game jarred with the fun-loving jocks. The conspiracy documents suggest that footballing could be the catalyst for revolution, whereupon the Scottish people will unite and rise up, aided by German muscle.
Craig Brown
Smith was born Walther Schmidt in East Berlin in 1948. Trained from childhood by the East German intelligence service, the Stasi, to blend in with Glaswegians, Smith was originally supposed to be a sleeper agent. His training included drinking cans of McEwans, getting into fights and disguise. With the Cold War over, a disaffected Smith offered his unique services to neo-Nazis who promptly sent him to Scotland where he's been ever since, bar a few years in Liverpool.
The Onion Bag asked the Scottish FA about the treacherous claims only to be told, "Nein! Hande hoch! See you, Adolf!" before slamming the phone down.