Palace Pudding Scandal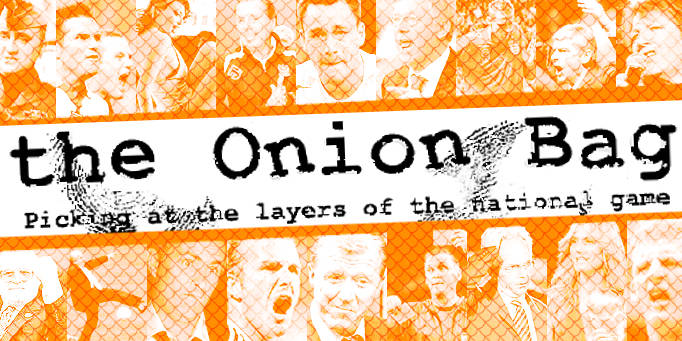 Reds rage as Palace players flog puds
Manchester United officials were furious today as they claimed that a crate load of the clubs official Christmas puddings were stolen last Saturday after their 5-2 thrashing of Crystal Palace. And its the basement dwelling south London club's players that are the prime suspects with United accusing them of selling the puds on the open market.
The official club puddings are rare Norwegian Wood Puddings, brought to Old Trafford by the worlds finest pudding hunters from all over the World who seek out the delicious desserts in their native habitat, the mystical forests of Northern Scandanavia.
Pressure
It was United's surly manager Sir Alex Ferguson who was first alerted to the dissapearing desserts after having invited Palace boss Iain Dowie for a post pasting glass of red wine in his grotto.
"The young sh*teface was looking a bit pissed off after ma boys gave his boys a wee spanking." Sir Alex told our reporter Larry Gak, "So I said tae him: Oi Shrek! I've got some wine oot back thats worth more than your pissy little squad combined so bring your po faced mug roond over here and if your lucky I'll show thee ma Christmas poodings. No pressure like."
Sprig
"So I went tae show him my prize poods but they were gone. I turned aroond and that old Shrek face Dowie was gone too. He'd made off with them the ugly pud thievin' bastard."
As the sheepish Palace players passed journalists waiting to talk to the United squad after the game, a few of the more sober hacks noticed bulges about the players personage. Andy Johnson's bald head seemed a bit darker, Aki Riihilahti's new black beard had a holly sprig growing out of it and the less said about Gobor Kiraly's track suit bottoms the better.
Steaming
Palace officials vigourous denial of pud rustling have not stopped United demanding the FA step in and penalise next seasons play off hopefulls. "We promise to look into the matter straight after the Chrimbo hols." An FA spokesman announced while tucking into a steaming pud which he'd just bought at a Christmas car boot sale outside Selhurst Park.