England U-shited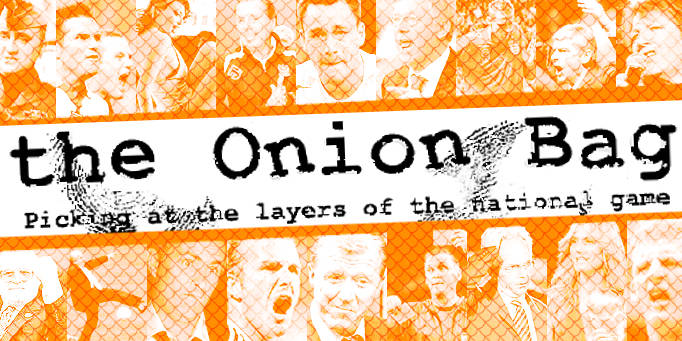 Lineker scuppers World Cup bid
England's failed bid to host the 2018 World Cup came about because of Gary Lineker's loose bowel movements, FIFA confirmed today.
A statement from world football's governing body said "In light of video evidence which has been passed to us during the last week, President Sepp Blatter had no option but to urge his executive committee members to support the non-England bids."
Skid marks ahoy
The statement went on "FIFA has always believed that football should be promoted positively around the world, and the image of Mr. Lineker shitting himself on the field of play is one that we cannot tolerate."
Thursday's food and wine orgy at FIFA's Zurich headquarters was expected to generate more than the eventual two votes that England's bid team won. Having already been impressed by site visits to Milton Keynes' 'Stadium:MK' and the new stadium in Bristol which hasn't even been built yet, FIFA delegates sat back in awe at an inspiring presentation featuring The Chuckle Brothers and that bloke off the Cillit Bang adverts.
Slide by slide
Jack Warner, FIFA Vice President and master of the backhanded insult, commented afterwards: "England's presentation was exceptional. The use of PowerPoint 97 was particularly good, especially in the way the checkerboard transition was used between the pictures of Kerry Katona and Vernon Kay." Warner then promised to give his vote to the England bid before changing his mind and accepting an envelope stuffed with four million Trinidadian Dollars.
Following the announcement that the 2018 World Cup would be held in Russia, Blatter was heard to say off-mike "That'll teach the jug-eared cretin. No-one defecates on my pitches and gets away with it."
Scores on the doors
Voting for the 2018 host nation went as follows:
First Round:
Russia 10, Luxembourg 4, Monaco 3, Orkney Islands 3, England 2 (eliminated).
Second Round:
Russia 11, Western European Alliance 9, Orkney Islands 2 (eliminated).
Third Round:
Russia 21, Rest of the World 1 (eliminated after a best-of-three arm wrestling competition).
In a further development, FIFA also announced that only countries with an annual GDP of $50 trillion would be allowed to bid from 2026.