History Repeating for Dortmund?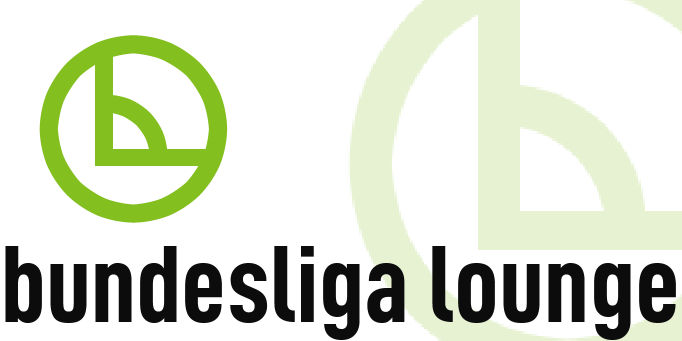 Archie Rhind-Tutt looks back into the history book to see if the omens are stacking up for another title for Borussia Dortmund.
"It's just a little case of history repeating." So sang Shirley Bassey with the Propellerheads in 1997 – the year Borussia Dortmund won the Champions League. Just five years earlier, the Ruhr club narrowly missed out on the Bundesliga title but according to Uli Hesse in Tor!, "to be in contention was something of an achievement for the dark horses in the title race."
Gone are the days where the Ruhr side are considered dark horses but there are parallels to be drawn with the 1991-1992 season. For example, it's not uncommon for Borussia Dortmund to perform well six years after near liquidation. The first time was in 1992 when they finished second to Stuttgart. BVB performed this trick for a second time in 2011, where they became Champions, when in only 2005 the threat of bankruptcy loomed large.
The correlation exists to an extent with one of their main rivals for the title this season - Bayern Munich. Bickering and infighting got out of hand under Jupp Heynckes in his first of three spells in Bavaria. He was sacked before the season even reached the half way stage though. As Bayern are currently not on top of the table, noises of discontent continue to grow Whilst they also teeter towards the edge of Champions League elimination, rumours of a third exit from Bayern will only increase for Heynckes.
The '92 parallel is perhaps not as strong with the Reds as it is with Dortmund but elements still remain. It is also intriguing to take into account how affairs have changed in the Ruhr 20 years on. After Dortmund's success in 1992, they went onto reach the UEFA Cup Final losing to Juventus. The club was able to garner DM 25 Million which was used to bring back German players who had moved abroad to Italy, the country widely regarded as having the deepest pockets in football at the time.
[caption id="" align="aligncenter" width="384" caption="Andreas Möller with the Bundesliga Trophy"]
[/caption]
Andreas Möller, Karl-Heinz Riedle and Matthias Sammer returned to home with Borussia but they, nor any other Bundesliga club have to rely on bringing back players from abroad now, such is the strength of talent being produced by teams in Germany. That is not to say the likes of Mesut Özil and Sami Khedira wouldn't be greatly received back in their home country.
With home grown players such as Kevin Grosskreutz, Marcel Schmelzer, Mats Hummels, Sven Bender and Mario Götze, Dortmund don't have to search too far abroad. An impressive academy to boot helps. They will even bring back a product originally not deemed good enough this summer. Gladbach's Marco Reus, arguably the best player in the Bundesliga this season, will return to bolster Dortmund's ranks.
Strength in depth is an area Klopp is deprived in currently. Along with a lack of experience in European competition, his young side struggled to cope with the rigours of the Champions League. A player of Reus' quality will only improve the state of the Dortmund squad. It is a group which must be kept together by Jürgen Klopp if they are to continue their excellent progress.
The club though deserves praise for the manner in which it has learned from its mistakes. Sometimes you have to look into the abyss before being able to succeed. In the last 20 years, Dortmund did it not once but twice. It's not an advisable method at all but having been through this, it's probably why fans are relishing their current success with all the more delight.
In Jürgen Klopp, they have a young coach who's in step with his surroundings. He may not have the authoritarian management style of say, a Sir Alex Ferguson or for a German comparison, a Felix Magath. The former Mainz boss proves this isn't needed to succeed in modern football.
[caption id="" align="aligncenter" width="384" caption="Borussia Dortmund boss Jürgen Klopp"]
[/caption]
However, Klopp does adhere to a value which Ferguson endorsed in an interview with BBC Radio 5live on Monday evening. The Scot concurred wholeheartedly with the view that the most successful people in life adapt to change the quickest. Both BVB and Klopp function upon this currently and considering this make their achievements together that little less surprising.
Will there be a case of history repeating in the Ruhr? Dortmund will be hoping it won't with regards to 1992. However, they'll welcome with open arms the subsequent years of triumph which were experienced after their second placed finish twenty years ago. The way they're playing at the moment, it looks like they'll retain the title for a second consecutive year, something they last did prior to winning the Champions League in 1997.
If they can repeat the latter achievement under Klopp, then that will be a much greater feat. Not only would it be a terrific achievement for Dortmund but it would prove there is more to the Bundesliga than good spreadsheet results and Bayern Munich.