Hoffenheim – All change at the village club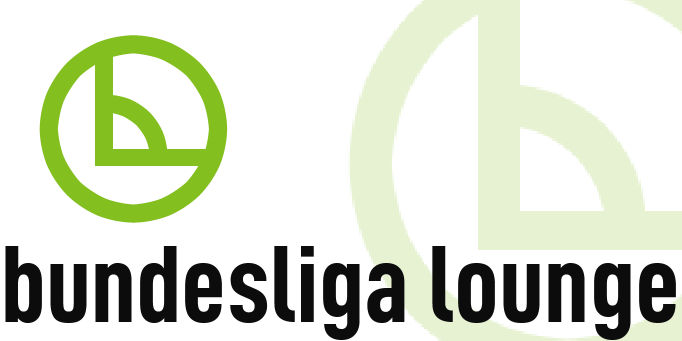 Jon Hartley investigates what is happening at Hoffenheim. Turmoil or a long term plan?
We must always remember that Hoffenheim are still a very young Bundesliga club. Not only that, in their current guise Hoffenheim are not an old either. Dietmar Hopp started investing in the club just over a decade ago, and when a rise has been as rapid as this one, there are likely to be some growing pains. This has been no clearer than in the last year. In just over 12-months, Hoffenheim have seen three different coaches at the helm at the Rhein Necker Arena. The first was the man who masterminded the clubs rise through the leagues – on the pitch that is – Ralf Rangnick. Rangnick left in protest of the sale of Luis Gustavo to Bayern Munich in the January transfer window of 2011, which was perhaps the first sign that all was not right at the Bundesliga baby. Stepping into his shoes was Marco Pezzaiuoli who was Rangnick's assistant. Pezzaiuoli's tenure was an extended caretaker role at best, and pretty unremarkable. The club bobbed around in midtable between 7th and 11th during the entirety of his time in charge, and only picked up an average of a point a game…hardly anything to get the blood racing.
[caption id="" align="alignnone" width="514" caption="Former Hoffenheim Coach - Ralf Rangnick"]
[/caption]
But before the end of the last season, Hoffenheim announced that St. Pauli coach Holger Stanislawski would be the man taking the club forward. Having been at St. Pauli for 18-years, the move to Hoffenheim certainly had its pros and cons. In Hamburg he could almost do no wrong. St. Pauli may have been heading for the drop, but he was still the club hero and orchestrated their promotion to the top flight. But life at St. Pauli can never be considered normal, far from it in fact, and after such a long time at football's favourite madhouse, it was time to move on to something completely different but no less challenging. Hoffenheim certainly ticks the box on being different, but the switch from the Reeperbahn to the Rhein-Necker hasn't been an instant success, but why should it be assumed that it would be? Every club has its challenges and Hoffenheim is no different.
[caption id="" align="alignnone" width="483" caption="Current Hoffenheim Manager - Holger Stanislawski"]
[/caption]
You would think that being at a club that is essentially bankrolled by a monied individual like Dietmar Hopp would allow any manager free reign in the transfer market, but it must be stressed that Hoffenheim are not Manchester City. With recent departures – especially Gustavo – there was a change in attitude concerning transfer policy and it appeared that Hoffenheim had suddenly become a selling club. So even before Stanislawski's arrival, the magic formula that brought the club to the top table had started to become diluted, and other players were set to head away from Hoffenheim.
In addition to Gustavo's departure, striker Demba Ba fashioned his exit from the club in order to make his way to England and Vedad Ibisevic has also made his move to Stuttgart. But please don't think that these exits amount to wholesale asset stripping in Sinsheim. By Ibisevic's admission, it was time to leave Hoffenheim and seek a new challenge, and it was probably time for Hoffenheim to seek a new front man as well. With the selling of these players, it would be easy to look at what has happened at Hoffenheim and think that they have lost their ambition, but I would tend to disagree. I think that Hoffenheim have just started to play the game in the 'real world' of football. Even for the mega rich Dietmar Hopp, a football club like Hoffenheim would be unsustainable if he threw good money after bad in a quest for the title.
Hoffenheim have become a little more pragmatic in their approach, but I still believe that in the long term they will be punching around the European places. Stanislawski is an ambitious guy, and he is also used to getting success without having a bottomless pit of money. He also needs to fashion his own squad, and is beginning to do that despite the teething problems he's had with team discipline. Chinedu Obasi and Roberto Firmino were reprimanded for being late for training during the autumn, and Tom Starke had a ticking off for speaking out in interviews. Obasi has now gone to Schalke, and I can only imagine, that its been made clear to the other players what is expected of them. This transition may not be pretty, but it may be for the best.
[caption id="" align="alignnone" width="485" caption="New Hoffenheim Striker - Srdjan Lakic"]
[/caption]
In all this talk of exits, its right to point out that players have been coming in as well. Before the end of the transfer window Hoffenheim signed Ibisevic's replacement, Srdjan Lakic from Wolfsburg, This should be a good signing for Stanislawski and for Hoffenheim, as Lakic is a player that proved his worth with Kaiserslautern by hitting 16 goals last season. That was enough to attract Wolfsburg to take a punt on him, but sadly not every player flourishes at the Volkswagen Arena, and Lakic was one of the masses who didn't. But with Stanislawski, Lakic has a situation that he is used to, a manager similar to that of old Kaiserslautern boss Marco Kurz. From the outside, Kurz has the appearance as a manager who likes to support a player, and that is the reputation of Stanislawski as well. Let's also not forget that Lakic is a player that his new boss knows a lot about. With St. Pauli, Stani went toe to toe with Kaiserslautern and Lakic when they both got promoted, so he knows as well as anyone else the player he is getting.
So far from selling the Hoffenheim jewels, the club are investing when needed but also cashing in when viable, both of which could good business for the future. Hoffenheim are no long the silver plated fairy story they used to be, but they could certainly be around to make their mark in the Bundesliga for sometime to come. Also bear in mind that Stanislawski was at St. Pauli for 18-years, so he knows how to stick it out at a club - given the chance and this could be a project for the long haul.