Below the Bundesliga: 3. Liga and Regionalliga Update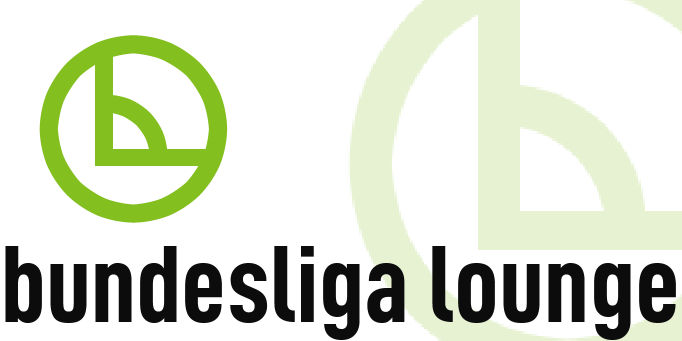 [caption id="attachment_713" align="aligncenter" width="480" caption="Regensburg: Preparing for the second division"]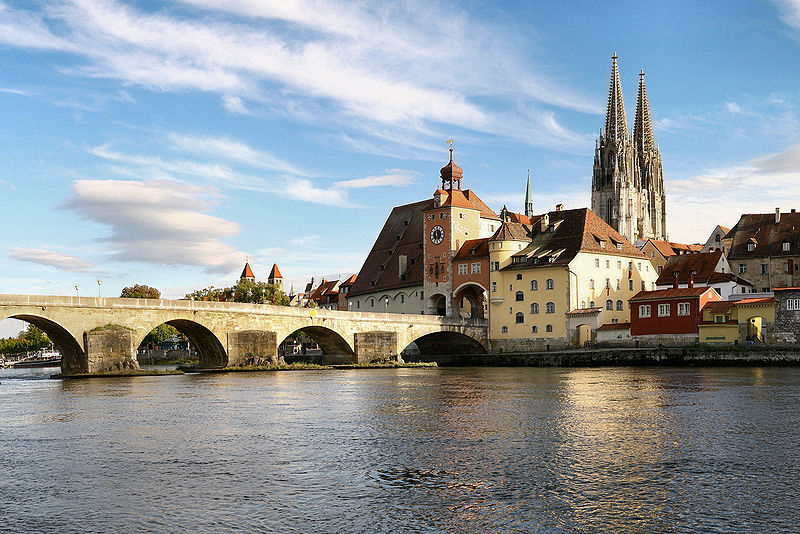 [/caption]
The most important positions in the top two tiers, the two relegation battles in the Bundesligas aside, may have already decided, but as Dave Tunicliffe explains, a look further down the leagues reveal that the excitement is far from over.
SV Sandhausen, the smallest professional club in Germany, sealed their promotion to the 2. Bundesliga for the first time in their history with a victory at Preußen Münster two weeks ago. The sleepy town in the Kurpfalz with a population of a mere 11,000 will be particularly looking forward to welcoming bigger brothers 1. FC Kaiserslautern and, if they escape from the mire, Karlsruher SC to the Hardtwaldstadion next season. There will also be another tier-two virgin next season in the form of VfR Aalen, who secured their promotion on Saturday with a straightforward victory over Werder Bremen's reserve side at the weekend. Sandhausen and Aalen become the 122nd and 123rd clubs in the history of the 2. Bundesliga.
The battle for third sport in the 3. Liga and a promotion playoff with third-bottom of the 2. Bundesliga will go down to the final day. It is highly likely that Regensburg, a gorgeous city on the banks of the Danube, will be hosting second-tier football. 1. FC Heidenheim must win at Sandhausen, hope that Jahn Regensburg lose at home to already-relegated Carl Zeiss Jena AND ensure there is a three-goal swing to be in with any chance of promotion. Jahn looked to have missed their chance at the weekend, with star striker Tobias Schweinsteiger (yes,
his
brother) injured and down 1-0 at Rot-Weiß Oberhausen with 20 minutes to go. But a quickfire double from two set pieces preserved their three-point advantage in third place and ensured that only a freak set of results this coming Saturday will dash their playoff hopes. Regensburg's victory also removed any hopes harboured by Rot-Weiß Erfurt, Chemnitzer FC and Wacker Burghausen had of making the playoff place, not to mention condemning actual opponents Oberhausen to their second straight relegation. Kickers Offenbach came into Saturday's round of games as one of the form teams after beating a strong Burghausen side the week before thanks to a dramatic breakaway winner from captain Sead Mehic. Confidence had been so high that tickets were already being sold for the playoff at a reduced rate; in the event of Kickers not making the playoff, the tickets could be redeemed against the price of a season ticket for next season. But football weaved its fickle web once again; a 2-3 home defeat (or "Klatsche", as the Germans say almost onomatopoeically) to 1.FC Saarbrücken pulled the rug from under Kickers' feet and put them out of the reckoning once and for all. Red faces all round then.
The relegated sides have already been decided: Werder Bremen II, Carl Zeiss Jena and Rot-Weiß Oberhausen will be bidding farewell to the professional leagues unless any other professional sides run into severe financial difficulties – candidates include Hansa Rostock and SV Babelsberg. Watch this space: Oberhausen and Jena are level on points and third-bottom may get a reprieve after the season has finished.
In the Regionalligas, the race is on to secure the last ever direct promotion to Liga 3 before they are reorganised into 5 divisions with a playoff to decide the three promotion spots. In the Regionalliga West, Sportfreunde Lotte and Borussia Dortmund II are in the running for the title, with BVB's reserve side trailing by 2 points with a game in hand. Former German champions Rot-Weiß Essen and one-time 2. Bundesliga mainstays Fortuna Köln are both on course for safe mid-table finishes after their respective promotions last season, perhaps signalling better times around the corner. In the Regionalliga Süd, the blue side of Stuttgart, Stuttgarter Kickers, are one victory away from a return to the 3. Liga after a three-year absence.
Meanwhile, the promotion battle in the Regionalliga Nord is perhaps the most exciting. Hallescher FC have defied the odds (and their budget) by sitting atop of the division ahead of cup heroes Holstein Kiel and moneybags RB Leipzig with 3 matches to go. HFC's form has been consistently impressive, but a 0-0 draw away at Cottbus II on Friday has just left the door open a fraction for their pursuers. Earlier in the season, RB Leipzig looked to have buried their demons from last season's (lost) promotion battle with Chemnitzer FC and were fully on course for promotion. A home loss in December against Halle turned out to be a pivotal moment. The January signing of Austrian international (in the fourth tier!) Roman Wallner bore fruit immediately: he bagged a hat-trick on his debut in an 8-2 thumping of Wilhelmshaven. However, has only scored three times since. Recent defeats in Hamburg against HSV II, at home to ZFC Meuselwitz and, most importantly of all, away at promotion challengers Holstein Kiel looked to have sunk RB Leipzig's chances once and for all. Halle are at home to St Pauli II, then go to Meuselwitz before welcoming (sic) RB Leipzig on the final day of the season. Their four-point lead looks to be unassailable and two victories in the upcoming, completely winnable matches will turn the finale at home to RBL from a promotion decider into a promotion party right in their faces of the most hated rivals.