The Bundesliga Legend - the 50+1 rule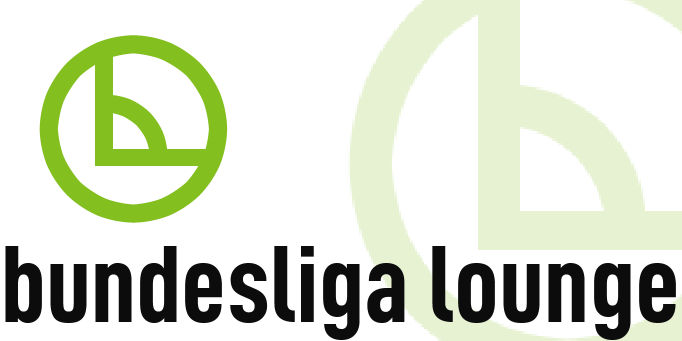 Charlie Robinson looks behind one of the Bundesliga's most appealing factors for fans, it's ownership model.
Like all good legends, that of Faust tells an extraordinary tale, in this case, in exchange for earthly knowledge, fame, and riches, Faust foolishly sells his soul to the devil. And, again, like all good legends, different interpretations and versions of Faust's ending abound. In early versions, Faust is irrevocably damned, whereas Marlowe's late 16th Century retelling is ambiguous and leaves room for interpretation. Goethe is a little more optimistic and compassionate towards Faust, while Thomas Mann leaves us in no doubt – the protagonist dies insane, riddled with syphilis. Overall though, the moral of the story is clear, and here's a clue – pacts with the devil generally don't go well, and can end with a trip down to hell.
For fans of St. Pauli, however, things went a little differently. After refusing a pact with the devil, they still ended up being relegated to the fire and sulphur-filled eternal nightmare of Bundesliga 2. Okay, perhaps that's something of an exaggeration. After all, you won't have heard too many St. Pauli fans complaining too vociferously at the end of the 2010/11 season. After an 8-1 shellacking at home to the Bayern Munich leviathan towards the end of the season, supporters of both teams applauded the players and erstwhile manager Holger Stanislawski off the pitch.
Of course expectations were low, and many fans and commentators would have expected the club to have been relegated anyway, but that's not really the point. Despite promotion and subsequent relegation, the Pirates refused to sell their soul. The club's Social Romantics had earlier delivered a petition demanding an end to commercial and advertising activities that were harming the club's image as a left-wing counter-cultural institution of German football. Amongst other things, they objected to the use of one of many new plush executive boxes by a local strip club, an obvious violation of St. Pauli's anti-sexist ethos. Let's skip over the fact that their Millerntor stadium is located close to Hamburg's red light district.
[caption id="" align="aligncenter" width="479" caption="The St. Pauli Social Romantic Movement"]
[/caption]
In any case, for St. Pauli relegation was a price worth paying for the maintenance of dignity and self-respect. Also, by the way, shortly after that defeat to Bayern Munich, manager Stanislawski hotfooted it down south to take over at 1889 Hoffenheim, who had finished that season eleventh in the Bundesliga. Promoted to the Bundesliga in 2008 after an astonishing rise through the regional divisions, in their first ever top flight season Hoffenheim were crowned Herbstmeister (Autumn Champions). Although the title is informal and essentially meaningless, it was a significant achievement to be top at the half-way stage of the season. Although many players tired in the second half of the season and striker Vedad Ibiševi? was lost to a serious knee injury, the team still ended the season in a very creditable seventh place.
At the start of that season, Hoffenheim played attractive, attacking, and free-scoring football. Ibiševi? and the Newcastle striker Demba Ba each contributed to a team total of 42 goals in the first 17 games. As Raphael Honigstein noted in his Guardian Bundesliga column at the time, over 60% of German fans wanted tiny Hoffenheim to go on and win the league, challenging the supremacy of the usual contenders, such as Bayern and Dortmund.
Of course, it's never quite as simple as that. After quietly slipping away and becoming a mid-table fixture in the Bundesliga up to the present day, attention turned to a more worrying aspect of Hoffenheim's rise to the top, one that draws out a distinction not just between Hoffenheim and St. Pauli, but between the former and the entirety of German football ownership structures. It's a distinction that has led to Hoffenheim being derided and hated by many.
The suburb of Hoffenheim itself is small. In fact, the club's old ground (before the building of the Rhein-Neckar Arena) had a capacity of just over 6000 – that's almost double the village's actual population. So how did the club find itself in the Bundesliga, and how did it rise through the leagues so quickly? The answer, as is usually the case, is money. And lots of it, too. Despite recent cutbacks, the club is still bankrolled by owner Dietmar Hopp, a former youth team player at Hoffenheim and computer software entrepreneur.
[caption id="" align="aligncenter" width="336" caption="Hoffenheim benefactor - Dietmar Hopp"]
[/caption]
Aside from the club's distinct lack of anything even approaching a tradition, the idea of rich owners stepping in to take over and invest heavily in a club rankles much more with German supporters than it does with English. Despite the exceptions of works teams such as Bayer Leverkusen and Wolfsburg, the rules regarding football club ownership in Germany rest on a firm set of principles designed to keep clubs in the hands of supporters. The 50+1 rule stipulates that outside investors can own no more than a 49% stake in any club, with the remaining majority of 51% held by club members. When, at a Deutsche Fussball Liga meeting in Frankfurt in 2009, Hannover suggested amending the rules so as to resemble more the ownership models of England and Italy, the remaining 35 clubs voted against the proposal. The league's President, Reinhard Rauball, said at the time, "the Bundesliga remains faithful to itself and will continue to build on the factors which have made a decisive contribution to making German football successful over recent decades. These are stability, continuity and being close to the fans."
Some might argue that, as a result, German clubs are hamstrung by an incapacity to attract massive funding from outside the country, and simply cannot compete at the highest levels of European club football. This might be a convincing argument if not for the fact that Bayern Munich will contest this season's Champions League final. Or for the fact that they also reached the final in 2010. Or if Germany hadn't recently overtaken Italy in UEFA's coefficient ranking system, thus earning the Bundesliga an extra Champions League place. Furthermore, the last Deloitte "Football Money League" shows that of the top 30 highest earning clubs in Europe, 6 are German. The Bundesliga, overall, is the second richest league in Europe in terms of revenue, behind, of course, the EPL. In any case, the 50+1 rule means that clubs must engage in a delicate balancing act. On the one hand, they must attract revenue through sponsorship and other commercial activities, but, on the other hand, fans must always be kept happy.
Of equal importance is the relative strength of the national side, World Cup semi-finalists and second favourites with most bookmakers to win Euro 2012. A quick look at the squad picked to play France in an international friendly in February shows that only three members played outside Germany. (Admittedly, that's more than England, but the same as Spain and Italy.) For a league regarded by many as inferior to the gluttonous and bloated English Premier League, the debt-ridden two-horse race that is Spain's La Liga, and Italy's corrupt and increasingly violent Serie A, the Bundesliga provides a refreshingly enjoyable spectacle. In the last ten years, five clubs have won the title, and as recently as 1998, Kaiserslautern were champions. Kaiserslautern!
The current 50+1 ownership model of German clubs doesn't affect their revenue (and, as such, European prospects), and doesn't harm the national team. But even if it did, the reaction of St. Pauli fans to their board's attempts to drum up money to retain a Bundesliga place is indicative of a more general trend. Generally, clubs remain close to the fans, and ticket prices are ridiculously low. Fans of Schalke 04 can stand for as little as €15. In fact, two attempts by Dortmund to increase ticket prices in 2010 before the Ruhr derby and earlier this year before a match against Hamburg, met with strong protests built around supporter solidarity, epitomised by the No. 20 group. A spokesman for the group told Bild in January: "Everyone, including the socially disadvantaged, should be able to afford football tickets. If football is just for business, it is dead."
Anyone who has been to a Premier League game in the last few years will be yearning for the days when they wandered the terraced streets of their town on the way to a ramshackle ground to watch a game played in a mud bath. The last Derby County season ticket I bought cost £70. Now, a trip to Pride Park can cost upwards of £30 for a single match day ticket (well, that's what I paid to see Derby play Leeds over Christmas), and is, frankly, a baffling ordeal meandering through an anonymous industrial estate to get to the atmosphere-free stadium.
Whether German clubs can continue to stave off the pressures of commercialisation that are essentially killing English football remains to be seen. Even if it can't, one thing is for sure – German supporters will resist a Faustian pact with sponsors and corporate interests as long as possible, and it will hopefully be a long time before fans are forced to buy their sausages from a McDonald's inside the ground. After all, who needs McDonald's when you've got the St. Pauli sausage train?