Bundesliga Review - Same old Bayern, taking the Piz by Archie Rhind-Tutt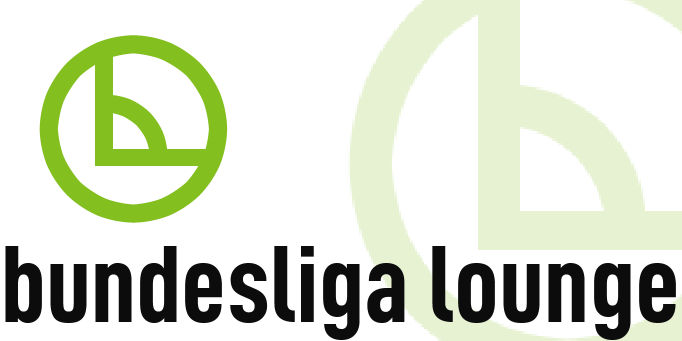 Dinosaurs may now be extinct but when they did roam the planet they were said to be fearsome creatures. Now, by definition of the fact Hamburg have been in the Bundesliga for all 50 seasons, they are renowned for being the division's dinosaur. Sadly for Thorsten Fink, they were more like 
Barney the Dinosaur
 at a time when they could least afford it; because any team who puts in a weak performance against this Bayern Munich side risks a thrashing.
The Bundesliga record champions displayed on Saturday why they're on course to become the greatest team in the competition's 50 year history. After a series of poor performances by the high standards they've set themselves this season, Bayern responded by annihilating Hamburg. The away side have had eyes on a Champions League place of late but their 9-2 thrashing at the league leaders should end those dreams.
Four of those goals came from third choice front man Claudio Pizarro. He has been something of a "Cash and Carry" striker this season as when he's scored, he's done so in bulk. The Peruvian played a part in six goals on Saturday, a Bundesliga record for a single game and he also moved into the list of the top ten Bundesliga scorers of all time. His performance alone showed how this season even players who warm the bench at Bayern do not disappoint when they're let loose in the red shirt.
Pizarro's return to Bavaria in the summer seemed strange though. He was never going to be the first choice striker, yet he had been one of the top scorers in the division last season, netting 18 for Werder Bremen. His quadruple on Saturday makes it harder to pick holes in his logic of moving back to Bayern. Whilst he could have played regularly for another club in the Bundesliga, it takes a very strong character to turn down Bayern Munich. When you're averaging a goal every 72 minutes or so, as Pizarro has done this season, it's unlikely he'll have any regrets, especially after Saturday evening.
Both the Peruvian and 
die Roten
 were majestic, in contrast to visitors Hamburg who equalled their worst ever defeat in the Bundesliga, 49 years after they were beaten by the same scoreline at Bayern's neighbours, 1860 Munich. Saturday's apocalyptic performance also came 49 days after Hamburg thrashed Borussia Dortmund 4-1 at Signal Iduna Park. After Bayern's nine though, you have to question whether a 4-1 score line even qualifies as a thrashing.
If it had a been a bout, the blue corner would have thrown in the towel at half time, though Thorsten Fink's side effectively did, conceding another four after the league leaders had planted five past them in the first half. Still, there were a few positives for HSV. At least they scored (not many have done so against this Bayern side), at least their opponents didn't get into double figures and at least Hamburg won't have to travel to the Allianz Arena until August at the very earliest - in their last three visits, they've conceded 20.
As for Bayern, they will bounce into their Champions League quarter final with Juventus on Tuesday. The team that started on Saturday was lacking a few first choice members such as Alaba, Ribery and Mandzukic but they comprehensively outplayed a team challenging for a European place in the Bundesliga. A win next week at Eintracht Frankfurt will seal their 23
rd
 Bundesliga title and never has it been more deserved for Bayern Munich.
Elsewhere in the Bundesliga:


Despite being constantly linked to Bayern Munich, Robert Lewandowski ensured his potential employers would have to wait until next week to seal the title. He scored the winner as Borussia Dortmund overcame Stuttgart. The side behind BVB, Bayer Leverkusen, were much more comfortable in Düsseldorf, as they swept past Fortuna thanks to two from Stefan Kiessling and two from André Schürrle.


Speaking of doubles, Max Kruse also netted a pair against Borussia Mönchengladbach ensuring Freiburg kept in the hunt for a Champions League place. And wouldn't you just know it, he's been linked with a move recently to… Borussia Mönchengladbach! Another fine pair could be found in Augsburg as Konstantin Rausch got both goals in a rare away triumph for Hannover.


However, it is Schalke who now lead the race for that final Champions League place after a 12 minute treble salvo saw them past lowly Hoffenheim. Level on points with the Royal Blues though are Eintracht Frankfurt. The Eagles won their first game in six and more poignantly, since Armin Veh signed a new contract during the week. They snuck past Greuther Fürth in an entertaining encounter on Sunday afternoon.


Mainz scored the quickest goal in their history when Adam Szalai scored after 12 seconds. Coincidentally, it was the fastest goal Werder Bremen have ever conceded too but Thomas Schaaf's side recovered to grab a share of the points. As fate would have it, Sokratis and Marko Arnautovic, fresh from scuffling on the training ground, combined well to set up Aaron Hunt for the equaliser.


And finally, in what should have been labelled as the Dieter Hecking derby, Wolfsburg and Nürnberg played out a draw on Sunday. Hecking's current side took a two goal lead before generously letting it slip as his former charges fought back to secure a draw. It included what can only be described as a "Thundercracker" from Belgian defender Timmy Simons.


Matchday 27 Results:
Augsburg 0-2 Hannover
Fortuna Düsseldorf 1-4 Bayer Leverkusen
Freiburg 2-0 Gladbach
Mainz 1-1 Werder Bremen
Schalke 3-0 Hoffenheim
Stuttgart 1-2 Borussia Dortmund
Bayern Munich 9-2 Hamburg
Wolfsburg 2-2 Nürnberg
Greuther Fürth 2-3 Eintracht Frankfurt
Table
| Rank | | Club | Matches | W* | D* | L* | G* | GD* | Pts.* | | | |
| --- | --- | --- | --- | --- | --- | --- | --- | --- | --- | --- | --- | --- |
| 1 | | FC Bayern Munich | 27 | 23 | 3 | 1 | 78:13 | +65 | 72 | CL* | | |
| 2 | | Borussia Dortmund | 27 | 15 | 7 | 5 | 62:32 | +30 | 52 | CL* | | |
| 3 | | Bayer 04 Leverkusen | 27 | 14 | 6 | 7 | 50:35 | +15 | 48 | CL* | | |
| 4 | | FC Schalke 04 | 27 | 12 | 6 | 9 | 46:43 | +3 | 42 | CL* Qual. | | |
| 5 | | Eintracht Frankfurt | 27 | 12 | 6 | 9 | 42:39 | +3 | 42 | EL* Qual. | | |
| 6 | | 1. FSV Mainz 05 | 27 | 10 | 9 | 8 | 34:30 | +4 | 39 | EL* Qual. | | |
| 7 | | SC Freiburg | 27 | 10 | 9 | 8 | 35:33 | +2 | 39 | | | |
| 8 | | Borussia Mönchengladbach | 27 | 9 | 11 | 7 | 35:37 | -2 | 38 | | | |
| 9 | | Hamburger SV | 27 | 11 | 5 | 11 | 32:43 | -11 | 38 | | | |
| 10 | | Hannover 96 | 27 | 11 | 4 | 12 | 49:46 | +3 | 37 | | | |
| 11 | | 1. FC Nuremberg | 27 | 8 | 11 | 8 | 31:34 | -3 | 35 | | | |
| 12 | | VfL Wolfsburg | 27 | 8 | 8 | 11 | 32:42 | -10 | 32 | | | |
| 13 | | VfB Stuttgart | 27 | 9 | 5 | 13 | 29:46 | -17 | 32 | | | |
| 14 | | SV Werder Bremen | 27 | 8 | 7 | 12 | 43:52 | -9 | 31 | | | |
| 15 | | Fortuna Düsseldorf | 27 | 7 | 8 | 12 | 33:40 | -7 | 29 | | | |
| 16 | | FC Augsburg | 27 | 5 | 9 | 13 | 23:40 | -17 | 24 | Play-offs | | |
| 17 | | 1899 Hoffenheim | 27 | 5 | 5 | 17 | 30:52 | -22 | 20 | Relegation | | |
| 18 | | Greuther Fürth | 27 | 2 | 9 | 16 | 18:45 | -27 | 15 | Relegation | | |
Table thanks to 
official Bundesliga website
Originally written at 
Football Fan Cast