Loveys' 2.Bundesliga-Match-Day 33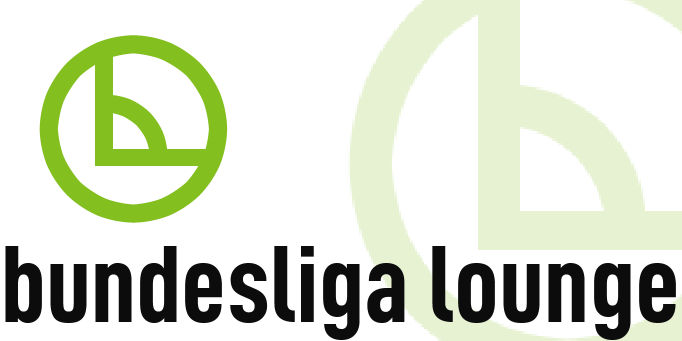 The final match-day of the 2. Bundesliga season is almost upon us and here is Tom Loveys with his final betting selections.
Below are my betting selections ahead of the final day's action in the 2.Bundesliga. Hertha and Braunschweig have already sealed promotion and will be playing in the higher echelons next season. Kaiserslautern have wrapped up the third place play-off spot. Regensburg and Sandhausen have already fallen through the trap-door to the 3.Liga, so the only thing that remains to be decided is who is left in the relegation play-off spot. Dresden and Aue will fight this out.
Match-Day 34 poses some interesting questions, will the teams play to form? Will the players be thinking of their summer holidays? Will we do any better than last week's impressive 6/9 results correct
Match-Day 32: Best Odds at the time of writing:
Kaiserslautern 20/23 v St.Pauli 31/10: Draw 14/5
Kaiserslautern have cemented the third place spot and will be gearing up for the play-offs. Will they rest players? St. Pauli were particularly impressive against a fluffy-defensive showing of Braunschweig last week. The Red Devils are generally quick to start and are the best first 45 minute side in the league. 
Kaiserslautern to be winning at HT @ 7/5
1860 Munchen 21/20 v Aalen 13/5: Draw 13/5
Goals have always been minimal in games involving these sides this season. Having said that Aalen were boosted by their 3-0 victory against Dresden whilst 1860 slipped up to Paderborn. 14 of the last 20 1860 Munchen games have gone 'Under 2.5? goals and its a bet we're happy to take at Odds Against. 
1860 Munchen/Aalen: Under 2.5 goals @ 5/4
Bochum 21/20 v Union 14/5: Draw 5/2
Bochum hauled themselves out of relegation trouble with four consecutive wins, which was brought to a halt by Frankfurt last week. Union, despite looking promising potential promotion contenders earlier in the season, have been models of inconsistency, winning then losing on a regular basis. Bochum don't normally make the first impact on the scoresheet, so we'll take Union to make the better start. 
Union to score the first goal @ 13/10
Braunschweig Evens v Frankfurt 3/1: Draw 14/5
Braunschweig will want to finish a successful season on a high and certainly forget last week's mauling by St. Pauli. Frankfurt have been successful in this column of a number of occasions, but away form has been the only thing keeping them off a promotion bid. The away side would love to finish 4th, but we feel Braunschweig's dominance at home will see them through. 
Braunschweig to win @ Evens
Duisburg 15/13 v Paderborn 12/5: Draw 27/10
Sticking to a format I like here…Paderborn impressed beating 1860 Munchen at home last week and have served us well in the past, scoring more goals between 45mins and 90mins. Duisburg after an awful start will just be pleased to be safe. 
Paderborn to score more goals in the 2nd half (Compared to the first half) @ 8/5
Dresden 4/11 v Regensburg 15/2: Draw 9/2
Dresden at 4/11….Obviously they have to get a result, but I'd have no confidence at that price. Regensburg will play without pressure and are capable of performing, as previous games have sometimes shown. The Draw at HT makes appeal in what will undoubtedly be a nervy match, priced at 24/13. However, taking a chance, I feel the atmosphere at the Gluckgas Stadium will spur the home team in the 2nd half  and overall keep them safe. 
Draw at HT – Dresden at FT @ 18/5
Hertha 8/15 v Cottbus 11/2: Draw 18/5
Newly crowned league champions will want to put on a show in their final 2.Bundesliga game. Having gone unbeaten at the Olympic Stadium this season, coupled with Cottbus' poor away form, it's difficult to look beyond a Hertha win. Hertha on the handicap, Hertha to keep a clean sheet are all markets that could be looked at, but keeping with a tried and tested and normally profitable market…. 
Hertha to score more goals in the 2nd half (than the 1st half) @ 13/10 
makes appeal as a value bet.
Ingolstadt 9/5 v Fc Koln 31/20: Draw 13/5
Fc Koln will have to be content with another season in the 2.Bundesliga with their season just tailing away. Ingolstadt are tough top break down and goals are hard to come by with both of these teams. A low-scoring clash is expected. 
Under 2.5 goals @ 7/5
Sandhausen 7/2 v Aue 4/5: Draw 31/10
Aue are playing chicken with the 3.Liga and now face the real possibility of falling through the trap-door. Obviously requiring a result means that they are priced at 4/5 despite a poor away record. Sandhausen's games normally are full of goals and can be quick starters, Aue will have to react, but I worry about them being able to get the needed result over the 90 minutes. So at a bigger price, we'll go for 
Both teams to score in the first half @ 11/4
So to summarise, do you need some money for a new car, new shoes or even just some German Beer and Sausages? Then put some of these selections below into multiple bets and who knows…maybe a fortune awaits. 6/9 last week and some decent profits obtained.
| | |
| --- | --- |
| Kaiserslautern to be leading St.Pauli at HT | 7/5 |
| 1860 Munchen/Aalen: Under 2.5 goals | 5/4 |
| Union to score the first goal against Bochum | 13/10 |
| Braunschweig to beat Frankfurt | Evens |
| Paderborn to score more goals in the 2nd half v Duisburg | 8/5 |
| Draw HT-Dresden FT: Dresden v Regensburg | 18/5 |
| Hertha to score more goals in the 2nd half v Cottbus | 13/10 |
| Ingolstadt/FC Koln: Under 2.5 goals | 7/5 |
| Both teams to score in the 1st half: Sandhausen v Aue | 11/4 |