The Hinrunde-in: A look at the final few weeks of 2017 in the Bundesliga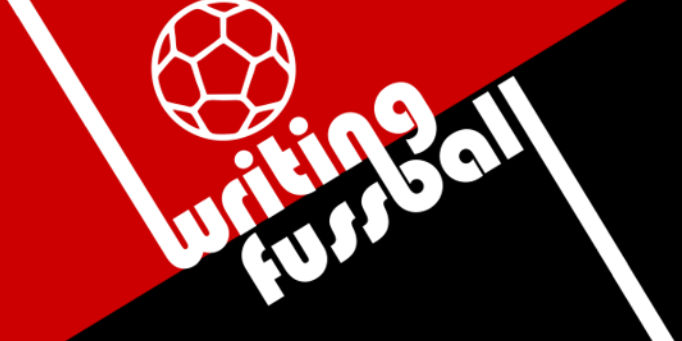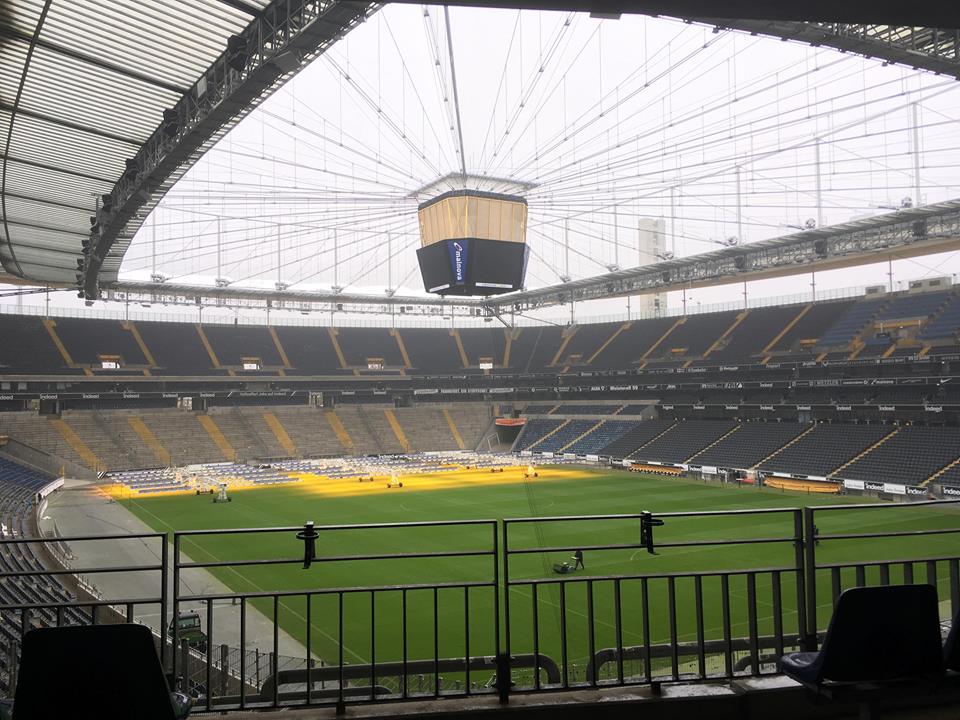 It seems only days ago that Bayern Munich began their quest to lift a sixth successive Salatschüssel with an empathic 3-1 victory over Leverkusen. Four months and 126 games later, all across the Bundesliga, we suddenly find ourselves nearing the end of what has been a rollercoaster Hinründe.
There is plenty to play for at both ends of the table. Only five points separate Leipzig in second and Leverkusen in ninth. Apart from the dramatic demise of Köln (which is another story entirely), seven teams are realistically in danger of being dragged into the relegation dogfight come the Rückrunde.
With all that being said, there is still business to do before the break. With three matchweeks left to enjoy, let's look at which teams, on paper, have the easiest and hardest run-ins before Die Winterpause.
First off, the teams that have been given early Christmas presents by the Bundesliga gods.
RB Leipzig (2nd, 26 points)
Die Bullen have the opportunity to keep the pressure up on Bayern with their run of fixtures. They face three sides in the bottom half of the table, beginning with a visit from Mainz on Saturday. Die Nullfünfer have lost two on the bounce and with Leipzig's impressive home record (second best in the league), they'll be pushing to extend their unbeaten run at the Red Bull Arena. You know it's good news for the Saxony-outfit when a trip to Wolfsburg may be the most difficult. RBL are only seventh in the away table, the game at the Volkswagen Arena may be a small stumbling block during this run-in. Lukewarm Hertha come to Leipzig on the final matchday of 2017. Three points here will set up Leipzig pleasantly heading into the break.
VfL Wolfsburg (11th, 17 points)
Wolfsburg can bask in the knowledge that they are the team in the bottom half of the table with the 'easiest' hand dealt, with matches against two of the bottom four. Martin Schmidt has only one defeat to his name since taking the helm in September and Die Wölfe sit seventh in the form table. A trip to the Volksparkstadion bodes for an intriguing affair with strugglers Hamburg, before Leipzig come to town. Schmidt and co. finish by dropping into Köln (Need I say more?). This last fixture especially gives Wolfsburg the chance to cement themselves clear of the crisis end of the table.
1899 Hoffenheim (5th, 23 points)
Hoffenheim appear to be mirroring the form of Dortmund this season, albeit in much less extreme fashion. The Sinsheim-outfit went unbeaten in their first six games of the season and floated between second and third. A poor run of form saw Die Kraichgauer slip down the table, before a 4-0 trashing of Leipzig this past weekend brought them back to fifth. They travel to Hannover, who have stepped off the gas in recent weeks, loosing three of their last four. This precedes a home encounter with Stuttgart, who are yet to win on the road and have the second-worst record away from home, only 'bettered' by Köln. TSG end the Hinrunde with a visit to Signal Iduna Park. Dortmund have been woeful at home and find themselves seventeenth in the overall form table. With these upcoming fixtures, Hoffenheim will be hoping to establish themselves as Champions League contenders once again.
Frustratingly, it also seems that Bayern have an easy schedule, with visits to Frankfurt and Stuttgart either side of a home-tie against basement dwellers Köln. Their Bavarian cousins, Augsburg, will also be looking to see out their impressive Hinrunde with games against Berlin, Schalke and Freiburg.
Interestingly enough, the teams with the 'hardest' fixture lists currently occupy the three positions above the relegation zone, making their run-ins even more crucial.
Hamburger SV (15th, 14 points)
Hamburg are currently paddling with their heads just above the water, but they could be drowning come Die Winterpause. As previously mentioned, this weekend they face Wolfsburg in a fixture that last season saw HSV come out 2-1 winners, saving themselves from relegation and sending Die Wölfe to the dreaded play-off. Eintracht Frankfurt pay a visit on matchweek 16. This isn't good news for Hamburg, as Die Adler currently boast the best away record in the league, losing just once. They end 2017 in the league travelling to Borussia-Park. 'Gladbach have been making some noise this season and currently sit in fourth. They'll be looking to consolidate their Champions League spot heading into 2018 at the expense of Der Dino.
Mainz 05 (14th, 15 points)
A visit to the Red Bull Arena is on the cards for Sandro Schwarz's men. Mainz are yet to win away from home this season and it's likely that this weekend will gift them a third successive loss. A home tie against Dortmund follows this. Although in the midst of a crisis, BVB still have the third best away record in 2017/18, whilst Die Nullfünfer have conceded a league second-worst eleven goals at home. Mainz will be looking to take something away from their final game of the Hinrunde, when they visit fellow strugglers Werder Bremen.
VfB Stuttgart (13th, 17 points)
Stuttgart have by far the trickiest set of games before the break, they face three sides in the top half of the table. It's been a funny old season for Die Schwaben. Their form at the Mercedes-Benz Arena is superb (they are yet to be beaten at home) and they'll need to rely on this to salvage anything from their ruthless run-in. Impressive Leverkusen visit first, they're unbeaten in six and are only bettered by Munich in the form table. Speaking of the champions, Stuttgart entertain them on the final matchday of 2017. But before this, Hannes Wolf's men travel to Hoffenheim, which doesn't settle well for a team that are yet to win away this season.
Elsewhere, Frankfurt must face two top three teams in Munich and Schalke. They'll be hoping that their fantastic away form will continue at Hamburg. Hertha go up against overachievers Augsburg and Hannover, before a tough away tie at Leipzig.
Of course, all of my ramblings may be pure speculation. As we've seen, anything can happen this season. On any given day, anyone can beat anyone (I pray that Köln will join the rest of the league soon). Here's hoping that the 2018 Rückrunde will have as much drama, thrills and spills as the first half of the season!
Tom Scarborough | @tomscarb_REF