Weekend Boxset: FA Cup, Real action and the East Anglian Derby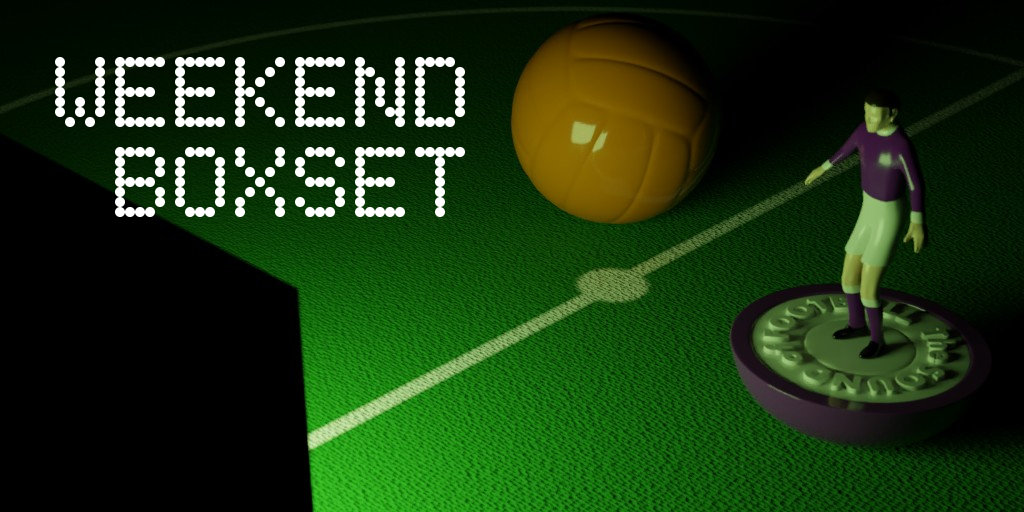 Seven great matches to take you from Friday to Sunday. It's the Sound of Football Weekend Boxset.
All times are GMT
Friday
FA Cup 5th Round: Chelsea v Hull City
20.00 on BT Sport 2
Hull started the season going the full hipster with the appointment of Leonid Slutsky as manager. This was a bold move for a newly relegated club who, you might think, would go for a more experienced hand like... oh I don't know, Nigel Adkins. Sadly the former CSKA man couldn't settle on Humberside and was gone in December, mustering just four wins in 21 games. Slutsky's replacement was experienced Championship coach... Nigel Adkins. Since then it's been smiles all the way. Not really. Hull are fourth bottom and not coping with their relegation at all. Unpopular owner, Assem Allam is still at the club and they've won only one in their last five league games. So here's a bit of respite for their long suffering fans in the shape of a Chelsea side who's struggles are nought compared to their hosts. With Barcelona around the corner in the Champions League, Conte may look to rotate. For sure he's under pressure but losing in the cup is not really a sackable offence. It would be a fun watch though.
Saturday
FA Cup 5th Round: Sheffield Wednesday v Swansea City
12.30 on BT Sport 2
Guess who's back, back again. Yes folks, Carlos Carvalhal is coming back to Hillsborough and that trademark shit-eating grin will be wider than normal. The corner of Wednesday Twitter that appears in my timeline ranged, in reaction to Carvalhal's flight from the Owl's nest, from relief to elation. Needless to say they were pretty surprised that a few weeks later he rocked up at a Premier League club, perhaps tinged with a little resentment. As though he'd arrived at a party with that gorgeous HR director, hitherto considered to be above everyone else's station. The Portuguese coach has done ok since his move to Swansea but some of his more memorable performances have been in press conferences. Wednesday's new coach is the Dutchman Jos Luhukay, a Bundesliga 2 specialist with a penchant for pragmatic tactics which gets results. Indeed, since his arrival, Wednesday have only conceded 1 goal in the five games in which they've played with 11 men. The flip side is that three of those games were 0-0 draws. But there is the FA Cup which has kept things interesting and with the Swans in a battle to avoid this being a Championship fixture next season, the Owls will have a shot at an upset. Good choice, BT Scheduling Person.
FA Cup 5th Round: Huddersfield Town v Manchester United
17.30 on BT Sport 2
It's stick or twist for both teams. United, stung by that defeat to his old nemesis, Rafa Benitez and Newcastle last week, need to focus on a top four finish in the Premier League. But Jose Mourinho is a footballing magpie. He loves to go after bright and shiny things like trophies. Winning things is good for business, mostly. There is the added wrinkle of a Champions League game on Wednesday against a traditionally tough but recently beatable Sevilla which may tempt Jose into dialling back the intensity. David Wagner's problems are more like real problems. That 4-1 against Bournemouth stopped Huddersfield from entering the bottom three of the Premier League. Their situation is parlous and they don't need the distraction of the Cup. That said if a club like Huddersfield with their history of lower league football and austerity can't get worked up about a home cup tie against the mighty Man United then the game is truly gone.
Serie A: Genoa v Inter
19.45 on BT Sport 1
After a blistering start to the season, Inter spectacularly regressed to the mean and are now third in Serie A. Their 2-1 win against Bologna was their first since early December and they needed their opponents to get two players sent off in order to achieve it. "Expectations were unduly raised" after their great start to the season, said Inter coach Luciano Spalletti. Well he would wouldn't he. Spalletti's stock is pretty high and it's unlikely that he's under that much pressure. However, after breaking their winless streak, the expectation will be that they kick on at Genoa. The home side are mid table but enjoyed back-to-back wins against Lazio and Chievo.
Sunday
Championship: Norwich City v Ipswich Town
12.00 on Sky Sports Football
I was tempted to take the slightly more hipsterish choice of the Turin derby on BT Sport 1 at 11:30. Indeed, if you have a mind to, by all means start your football watching day with that game. However, a good solid East Anglian derby is pretty authentic, especially since both clubs are level on 44 points going into the weekend. These two last met in October when Norwich won 1-0. That was the ninth consecutive match in which the Canaries have avoided defeat against the old enemy. So if local pride wasn't enough, Mick McCarthy's Ipswich team will be desperate to avoid a tenth, as will their travelling fans.
FA Cup 5th Round: Rochdale v Tottenham Hotspur
16.00 on BBC One
Dale are relaying the pitch at Spotland for their illustrious guests in what will hopefully be a memorable day in the long history of this modest but proud club. Their manager is Keith Hill who took them up into League 1 in his first stint in charge and took them back in his second. Currently the Dale are 23rd in League 2 and on paper will need a big performance against one of the best teams in Europe. That's assuming Spurs turn up for this game, coming as it does between a Champions League two legger. Coach Pocchetino is a manager who is sort of under pressure to add a little silverware to his mighty body of work. An FA Cup win certainly qualify in that respect. But of course, the Premier League and Champions League progression and qualification is the priority so Poch may opt to play some fringe players. Game on then?
La Liga: Real Betis v Real Madrid
19:45 on Sky Sports Football
Given their attacking and cavalier style of play, what Betis really needed was a ball playing centre half. Fortrunately, for them, a top class exponent of that position became available in the shape of Marc Bartra of Borussia Dortmund. The former Barca youngster had become a key player in Thomas Tuchel's BVB side but was never the same after the bombing of the team coach on the way to the Monaco Champions league game last season, in which he injured his arm and was clearly traumatised after the experience. He left Borussia, with their best wishes, in January and made his debut in their 1-2 win against Valencia. Another debutant in that game was the 24 year old striker, Loren. The Marbella native has been playing in the lower and reserve leagues in Spain until he finally made his first ever La Liga appearance last week and marked the occasion with two goals, He scored another in his Betis' 1-0 win at La Coruna on Monday. Clearly a late developer, Loren looks like classy player. It will be interesting to see what he can do against a superior but beatable Real Madrid side.
Whatever you watch, have a great weekend