Caf Denies Dodgy Goal Counting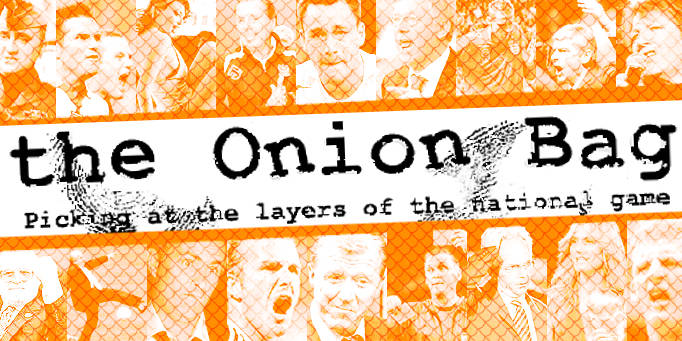 Officials say no to goal recount
The UN have been called in to sort out reports of irregularities in the counting of goals in the current African Cup of Nations. It is reported that an environment of violence and intimidation is seriously impeding the democratic footballing process.
Dr Congo, the official Jujuman of Tunisia 2004, was eager to rubbish any claims that some players have been allowed to score more than once while others have had their democratic right to score blocked. "These matches have been played within the guidelines laid down by the UN. One player one goal with everyone having the opportunity to register their goal."
Kiev
When we asked the good doctor about reports that Freddie Kanoute had scored twice for Mali in one game he brought the interview to an abrupt end, muttered a few words in Swahili and shook his juju stick at us. In an unrelated incident, all of the The Onion Bag's staff chickens have died in mysterious circumstances.
The criticism has cast a shadow over what has been an excellent, while dull, tournament. There was dancing in the street of Harare following Zimbabwe President Robert Mugabe's speech praising the 4-0 demolition of Egypt and the 5-0 humiliation of Cameroon. Mugabe suffered fierce criticism when he sacked the previous manager and replaced him with 23 new managers - one for each member of the squad. This has frequently resulted in confusion before kick-off when every manager selects their player in the starting eleven. "The system works far better than the old imperialistic regime" Mugabe dogmatically insists.
Get Orf My Land
While contractual problems have meant that no one in Zimbabwe has been able to see their team or read any objective reports about them, the state run media is tipping the team to go all the way. When we helpfully pointed out to Mr Mugabe that Zimbabwe had in fact lost 2-1 to Egypt and were humbled 5-3 by Cameroon, the president became very angry and accused us of spreading lies and mis-truths to undermine his popular unopposed authority - he then banished us from the country forever and killed a few farmers for good measure.