Chelsea Buy Entire Population Of Belgium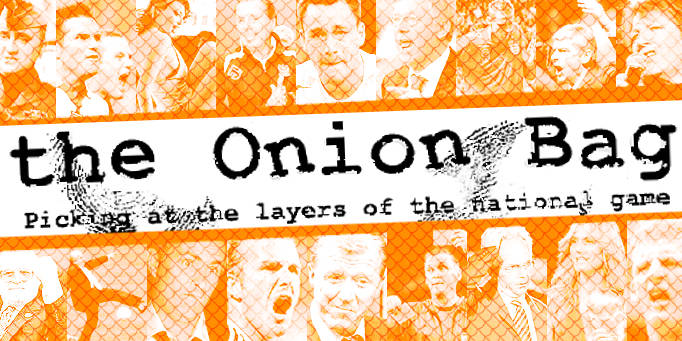 News in brief
Roman Abramovich, Chelsea's millionaire owner, has shocked football insiders by buying the entire population of Belgium. "Why fanny about?" a Chelsea spokesman asked Press yesterday. "We need strength in depth. This seems the ideal way to instantly boost the playing staff - and every single one of them is eligible for Europe."
The population of Belgium themselves are said to be pleased with the deal. "We're sick and tired of those tiresome 'Name ten famous Belgians' competitions," they all said. "Now we're playing in the Premiership, we're all famous! And you can't say that about say, Finland! Or the Faroe Isles!" Abramovich's move has finally ended weeks of speculation linking the populations of several different European countries with the west London club. However, questions remain over how the cities of Bruges and Ghent in particular will cope with Claudio Ranieri's squad rotation policy. Worse still, Tournai is twinned with Liverpool, leaving a question mark over the commitment of its 67,651 inhabitants to the Chelsea squad.
Abramovich is rumoured to be considering a six figure move for the eastern seaboard of Denmark next.
Farting Disrupts Cup Programme
Following revelations that Stephen Hendry's recent snooker match against Jimmy White was disrupted by White's supporters farting to put Hendry off, it seems this below-the-belt tactic is drifting into the world of football. Entire games - particularly the recent round of FA Cup matches - have seen some of the top names in the game struggling to focus amidst thunderous salvos of orchestrated bottom burps.
Recent supporters of both Newcastle and Bolton respectively have "influenced" unlikely goals by Laurent Robert and Jay Jay Okocha respectively. And a recent match at Crystal Palace was delayed by 45 minutes when trigger-happy home fans let rip with a tremulous tornado of trouser wind before the match had even started which took down part of the main stand.
Even more notoriously, a fortnight ago a particularly generous fartile gust lifted Louis Saha clean into the air and dumped him, improbably, at Old Trafford. Ten goal a season Saha said: "Fantastic! Look at my wage slip!" Unfortunately, however, a pert phreep from the West Brompton Road area plucked the wage slip out of his hand and whisked it away before gobsmacked reporters had any chance to admire it.
Aliens Abduct Sergei Rebrov
Aliens have abducted Tottenham Hotspur misfit Sergei Rebrov. A bright light was seen descending on White Hart Lane around 8pm last night - a club spokesman denied Glenn Hoddle had returned to pick up some post - and Rebrov's figure could be clearly picked out in a familiar pose, his head held in his hands. A later search of the area revealed that a cow's arse and a banjo were also missing. Analysts believe that the aliens are conducting some of the experiments for which they are justly famous.