Fowler In Clone Shock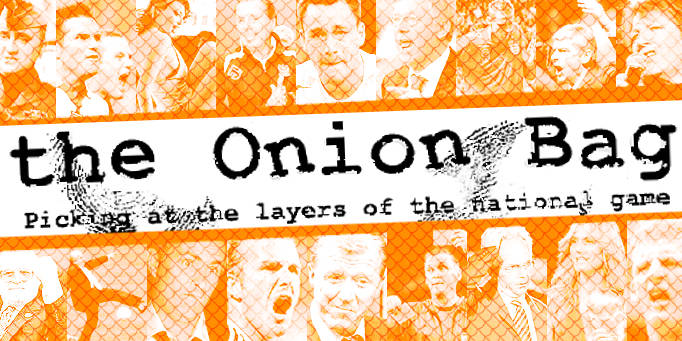 It's Alive! Says City Boss
Kevin Keegan was today accused of playing God after The Onion Bag reveals that Manchester City striker Robbie Fowler was in fact a clone of the former Leeds, Liverpool, England and, one time, good footballer.
It now transpires that Fowlers transfer from Leeds last year was nothing more than a smoke screen to obscure Keegan's real intent: to create the first ever cloned footballer.
A New Hope
We can also reveal that Keegan was horrified at the "monstrosity" that he and his laboratory full of Chinese geneticists who worked 16 hours a day underneath City's former ground Maine Road had created.
It started off as an innocent experiment. "We were fed up of the ridiculous salaries that this club has paid over the years to has beens living off former glories." City boss Keegan told The Onion Bag in yet another exclusive interview, "So rather than reduce their wages we started a billion pound project to clone our transfer targets instead of signing them… Robbie Fowler was our first attempt"
Attack Of The Clones
"Needless to say we were horrified at the results." Keegan continued, "Instead of a quick witted and precocious world class striker with excellent technique and ability we had created this lumbering hulk of a creature. It was slow, lazy and above all rubbish."
The Onion Bags suspicions about Fowler's bona fides were first aroused on last Saturdays FA Cup fourth round clash with deadly rivals Manchester United. On one occasion, Fowler seemed to breakdown completely while United scored the second of their four goals.
This Is The End
While Fowler clone managed to rouse himself to score from a quick free kick our suspicions were confirmed by Keegan who, upon hearing our accusations, collapsed to his knees, sobbing and said: "It's true… it's all true… I've created a monster!"
Fowler himself, who likes to be called Robert, had nothing to say except: "Robert scored for Daddy but Daddy hates Robert… Robert sad."
Asked for the whereabouts of the real Robbie Fowler Keegan said: "He's quit football and lives in a flat in Paris listening to Doors records. Twat thinks he's Jim Morrison."