Tottenham In Goal Cap Rap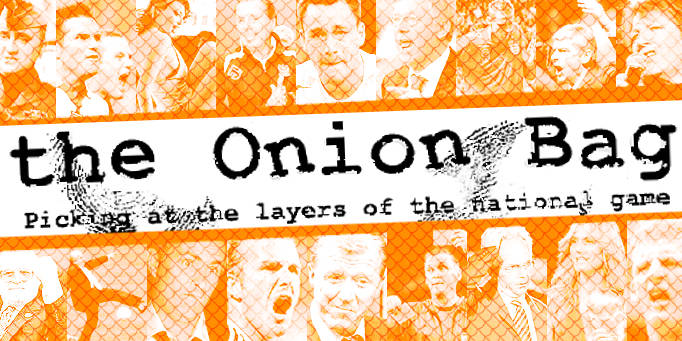 Spurs face points deduction over excessive goal scoring
Mark Palios hit out at comedy club Tottenham Hotspur after their refusal to abide by an FA directive instructing the managerless north Londoners to allow no more than four goals for or against at their home matches at White Hart Lane.
The ruling came as a result of increased pressure from Tottenham community groups complaining at the high level of goals scored at football matches. Most notably from results against Manchester City, Portsmouth and Charlton Athletic.
Grumpy
The constant whinging from the grumpy north Londoners took it's toll on beleaguered FA officials and Palios decreed that a goal cap (which was ratified by his Holiness The Pope of Football) be imposed upon Spurs for the rest of the season in the hope that this would provide some relief to the clubs supporters, particularly the older ones who, according to community activists, are particularly vulnerable to excessive goals during the winter months.
Ridiculous
However, Palios accused Tottenham caretaker manager David Pleat of open defiance of the FA's directive and this morning threatened to deduct points for the transgression. "Basically it's getting ridiculous" Palios told The Onion Bag with remarkably straight face, "I mean we can't have all these goals coming in all over the show. This is top level English football we are supposed to be playing, we're not a bunch of overweight thirty-somethings playing five a side in some Mitcham leisure centre you know."
Stupid
Palios emerged from FA Headquarters this morning to address a barrage of pigeons, drunks and hookers, and spoke of his outrage after Spurs 4-4 draw with struggling Leicester City. "Tottenham Hotspur have not only defied the will of the FA but are in danger of making us all look stupid."
Meanwhile, Pleat defended his goal scoring policy: "Of course we don't wish to score, much less let in, this many goals but given the current climate we feel that these measures are necessary. I don't like it any more than anyone else and will give the matter my earnest consideration next season when I am no longer the manager."