Berlusconi: Bring On The Dancing Girls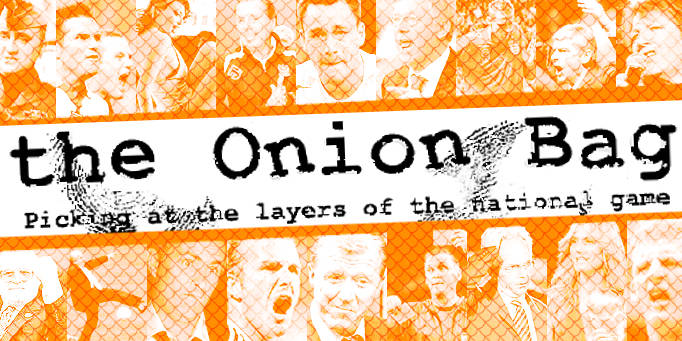 Il Duce writes for The Onion Bag
In his final column for the Onion Bag, AC Milan owner Il Duce Silvio Berlusconi reflects on a glorious night for is beloved Rossinieri.
"Did you see me Papa?" I am once again a small cold innocent and keen to impress. "I was there, on the pitch. Did you see? Gattuso shook my hand, Maldini embraced me and handed me the Cup. I am a hero Papa. Why do you not smile Papa?"
You decide
I awake from my reverie to find my board staring at me in adoration. "Were you dreaming My Duce?" asks my head of Newspapers. "Be silent dog. Show me this years Big Brother contestants. I wish to see what
I have bought
."
As the nubile phillies from all corners of the Britain dance across my eyes on my big screen my mind is cast back to last Wednesday. How we danced that night. I can still see the devastation of the Island Apes and their Spanish mercenary dogs. I feel a tremble of excitement at the memory.
Prodigal Scum
My stiffness is abated by the sound of my secretary. "It is Shevchenko My Duce. He begs an audience." Hah. My poor beautiful warrior Andriy. How he misses his beloved Duce and wishes he had never listened to that Russian Oil Pig. "Bring him to me" I command. "If he begs, he can return to my sweated bosom."
"Are you sure that is wise My Duce?" asks Jennings my oily Finance Director, "After all, you are no longer Prime Minister and I do not know how long we can protect you from these allegations of corruption. Soon you may have to pay..."
You're fired
It is the last thing he says. "No one questions the wisdom of the Duce do you hear?" I scream. My lackeys nod in understanding and terror. Sometimes it is good to have a little bloodletting at executive level. I am like your Alan Sugar no? Still, it is terribly messy. "Veronica! Where are my scrubbers? I wish to wash my board."