And So It Begins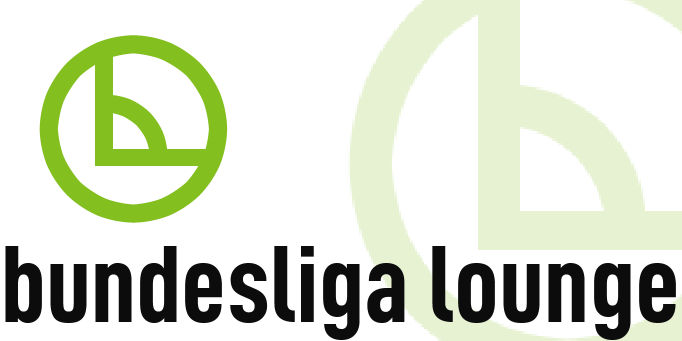 Charging forward like a locomotive fueled by ambition and belching steam from all the euros that clubs burned to reach this much celebrated stage, the Champions League begins this week. At least, it feels a bit like group play of the 2011/12 competition has rushed upon us after having seemed so far away previously, still stuck at the station, waiting for more passengers prior to departure. This season's Bundesliga participants might not be entirely ready for this oncoming freight train either, but the time has passed for flagging down the conductor and asking him to slow down. The whistle is about to blow for things to start--they will just have to hope they weren't left looking for postcards in the station's gift shop before getting on board.
Of course, Bayern Munich have ridden these rails so often, the Bavarians were already enjoying cocktails in the dining cart before anyone else in their group took a seat. Jupp Heynckes already had to tell Mario Gomez to stop giggling when Philipp Lahm was asked to show proof of age in order to buy a pint. Twice.
No, Bundesliga's other two participants, Borussia Dortmund and Bayer Leverkusen, might be the ones looking a bit out of sorts before this Champions League play starts. Both sides have had their share of glory and--yes, in the case of Leverkusen--almost glory in this competition, but for both it has been a few years since either have returned to the grandest European contest; this lack of inexperience will likely show at some point during group play one would imagine. The same could be said for the trainers of both clubs, although Dortmund's rather animated coach Jürgen Klopp has managed Europa League ties, with Mainz 05 (in ye olde UEFA Cup days) and with the Borussians last season. Werkself's trainer Robin Dutt was just plucked out of the Black Forest not too long ago, though, so he might find the glare of the Champions League spotlight rather bright at Stamford Bridge.
Then again, both BvB and Bayer 04 finished above Bayern in last season's Bundesliga, so obviously there is top quality in both squads--why should either be given short shrift just because they lack a certain experience? After all, Tottenham Hotspur and Harry Redknapp showed for a time in this competition last season that sometimes all you need to do is run about and things might go your way. A key problem with this rationale, however, is that neither Dortmund nor Leverkusen are the same sides that finished first and second respectively to qualify. Both lost arguably their best players in the close season, with Nuri Sahin becoming the latest Bundesliga acquisition of Real Madrid while Arturo Vidal headed south to join the Old Lady. In fact, Vidal's so good, they even built a new home stadium just for him at Juventus.
Also, don't look up that fact for accuracy.
In short, both these sides lost the midfield engines that brought them such great success last season and thus far have been hard-pressed to replace the attributes they exhibited on the pitch. For BvB, Sahin was a perfect link between defence and attack, sparking offensive movements of his own deep in his own half at times and pulling off passes only he could see finding the proper target. As for Vidal, he developed into one of the best tacklers in the German top flight last season, and his confident control on the ball allowed his teammates to re-position themselves appropriately to pose either a scoring threat or be better placed to effectively defend. These types of skills will likely be sorely missed when going up against some of Europe's better squads, and Bundesliga observers must hope neither side will have their shorts pulled down about their ankles as Werder Bremen did last season.
Still, both could be set to ride this Champions League train for a while given the groups in which they have been placed. With Woolwichmund approaching (because it seems labeling the Arsenal v BvB encounters "Arsemund" is something rather disgusting) and the Gunners not in the greatest of shapes entering group play, Klopp and Dortmund might have the early upper hand at the Westfalenstadion. Really, in Group F the other three sides are all out of sorts thus far, with Arsenal having recently been humbled by an 8-2 drubbing from Manchester United in the Premiership, Olympique Marseille having yet to record a win in Ligue Un, and Olympiakos...uh...for playing in the Greek league?
This is a Bundesliga site, not a Hellenic one--please be gentle. What this could mean, though, is Group F looks set to be evenly matched at the outset, and Borussia Dortmund could find themselves blitzing through as group winners should Klopp employ the frenetic, lung-bursting attacking style his squads seemed built to do.
As for Bayer Leverkusen, the Werkself might have less of a chance with Chelsea and Valencia expected to top Group E. The Michael Ballack farewell tour appears to have the makings of a mucky midfield scrap, and if AVB employs the proper tactics befitting his reputation, Dutt might ask to borrow his chalk board. Bayer 04 might have thought they received a reprieve when midfielder Juan Mata was allowed to leave Valencia, but he'll be opposing them at Stamford Bridge for the Blues instead. Rene Adler will likely be out until at least October, and while Bernd Leno has performed well in goal for Leverkusen in Bundesliga, he will be manning the net against extremely seasoned Champions League campaigners without an equally experienced centre back pairing in front of him to act as a security blanket.
The hope for Bayer, perhaps, lies in the Torres factor. Having recently had his comments regarding his Chelsea teammates come under club scrutiny, along with his rather poor rate of return following January's sensational transfer from Liverpool, Fernando Torres has yet to discover how to win friends and influence his neighbours in London. He came on as a substitute in Chelsea's most recent Premiership match, perhaps with an eye to saving him for this Champions League encounter with Leverkusen. With the club investigating his disparaging remarks about the squad and with Didier Drogba unavailable, might AVB opt for a forward partnership that includes young Daniel Sturridge instead of Torres, or does he start Torres and hope everyone plays nice?
Mario Gomez is still giggling in the dining cart, by the way.
As for Bayern Munich, what could be said as they prepare for Wednesday's trip to El Madrigal? Considering the Red Shorts just completed putting seven past SC Freiburg and Villarreal began their La Liga campaign by shipping five to Barcelona, this might be the least intriguing Champions League match involving a Bundesliga side. Expect much to be made of their tussle with Manchester City in a few weeks instead, when Germany's No. 1 squares off against England's No. 1 at the Allianz Arena. This week, however, one might imagine the Bavarians should sink the Yellow Submarine and announce to the other clubs they will be fighting for the second spot in Group A.
So, the train has left the station. How far will Bundesliga's representatives be riding it? For those of us following the fates of these clubs, here's hoping none of their campaigns become derailed too soon, particularly when the final destination stops in Munich.