Profile - Mirko Slomka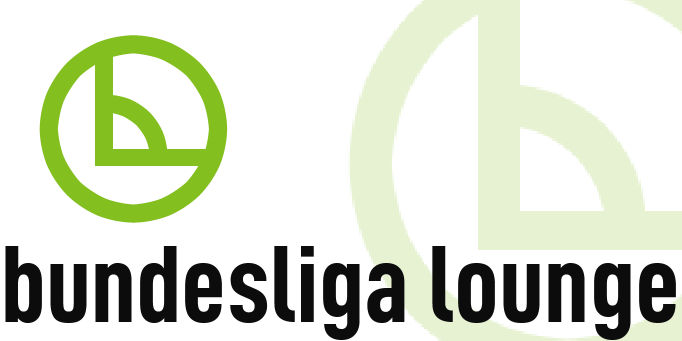 To look at
Hannover 96
coach
Mirko Slomka
is to look at a man who, seems a tad older than that he actually is. But, while Bundesliga fans fete younger coaches such as Thomas Tuchel at Mainz and Jurgen Klopp at Borussia Dortmund, it is perhaps easy to forget that Slomka will only be 44 this month and is still a young man.
However, football club management can take its toll and Slomka has been through a lot in his managerial career, hence the grey locks and emerging worry lines.
Not that the Hildeheim born Slomka seems worried by his lack of poster boy status. In fact, his somewhat reserved, off the pitch, profile seems consistent with his approach to football. When asked by
Sport 1
why he was not as celebrated as other coaches he replied. "I think it's a good thing... The team has no star, we act as a collective. The same counts for me as the coach." The sense of collective spirit is a key motivator, especially for clubs competing with limited resources and can act as a shield for the coach when the pressure is on and fans are calling for change.
After a modest career as a player, Slomka began his coaching career at Hannover in charge of the Under 19s. After a brief sojourn to Tennis Borussia Berlin he returned to Hannover as assistant to
Ralf Rangnick
in 2001. Slomka was at Rangnick's right hand through the teams promotion to the First Bundesliga and subsequent survival in the division. When the call came from Gelsenkirchen for Rangnick to have a crack at bringing the Salad Bowl to Schalke, Slomka joined him. When Rangnick left, Slonka succeeded him and embarked upon a journey that took the Konigsblauen to Champions League glory and to the very brink of success, domestically.
In his first full season in charge (2006/07) Schalke narrowly lost the title to Stuttgart. A heart wrenching 2-0 defeat to their hated rivals Borussia Dortmund played a significant role in their downfall. However, the following season Schalke finished in the quarter final of the Champions League after seeing off Porto in the Round of Sixteen. But, the Bundesliga trophy eluded Slomka and inevitably he was given his cards in April 2008.
Perhaps damaged, reputationally, Slomka did not return to work until nearly two years later and it was to his local club, his first club: Hannover 96. However, his return was at a time when the club was deep in crisis.
A dreadful start to the 2009/10 season saw off coach, Dieter Hecking. He was replaced by Andreas Bergmann who had been promoted from within. Tragedy struck in November 2009 when goalkeeper Robert Enke took his life. With the club in crisis on the field and grieving off it, Bergamann moved to one side for Slomka to return.
The first win did not arrive until his seventh game in charge and that was down to an own goal by Freiburg's Pappis Demba Cisse. They won five from their last even games, including a 4-2 thrashing of Slomka's old team, Schalke and a 6-1 drubbing of Borussia Monchengladbach. Survival was only secured on the last day of the season with a 3-0 win at Bochum which sent the home side down in their stead.
Last season, Slomka has rebuilt Hannover and his reputation, steering his charges to a magnificent fourth place in the Bundesliga and only their second appearance in the
Europa League
.
Tactically Slomka is a pragmatist and not much of a fantasist.. "I'd rather win 2-0 than 7-4" he once told Der Spiegel (after watching his Schalke side beat Leverkusen 7-4). This pragmatism is evident with Hannover 96. A gloriously practical side who play on the break and with pace.
From the back, the former Manchester united Keeper Ron Robert Zieler is giving Sir Alex Ferguson cause to wonder if he may have made a rare mistake in letting the youngster leave Old Trafford. To watch Emanuel Pogatetz in the centre of defense is to watch a very different player to the one who laboured at Middelsbrough, in the Premier League. In the midfield, Konstantin Rausch and Sergio Pinto facilitate that transition of the ball from the back in good order.
Up top, the two front men (separated by injury somewhat this season) Mohamed Abdoulaye and Didier Konan Ya are battering rams with guile. Konan Ya is more obviously skillful but Moa's directness belies his technique. According to Holger Ruhl (
OptaFranz
) the Norwegian had one of the best shots to goal ratio in the Bundesliga, last season. While he scored just the ten goals, in the last campaign, he is out of the starting blocks quickly this season. He scored that precious goal in Spain that helped see the 96ers through to the Group stages of the Europa League against a Sevilla side of whom you would have got fairly short odds to win the competition.
Slomka believes that Hannover can and should be a consistent top ten side, likening the club to Mainz or Freiburg in size and stature. Hardly a spectacular ambition but realistic and sensible for a club that has spent much of its recent history worrying about the bottom of the table. However, this season, he has a chance to boost the international profile of his club through the Europa League. This, in turn, may boost his own image, perhaps attracting the interest of bigger clubs and giving him a chance to have a crack at that Salad Bowl, once again.