Rough Times in the 'Burg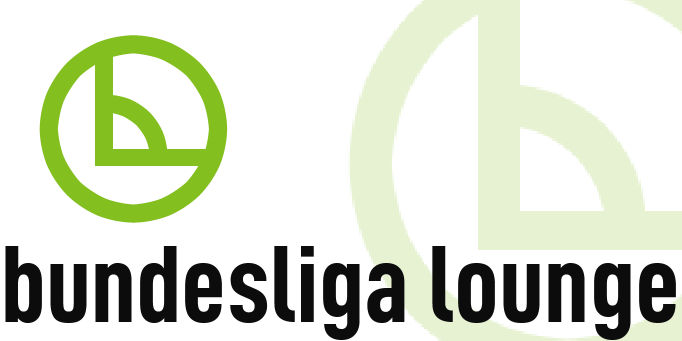 Under typical conditions, a goalless draw would not be a welcome result, particularly for a home side that might have considered a draw in their park as two essential points gone begging. For such a thing to even occur in a 1.Bundesliga arena this season looks a bit anomalous, as there have only been two matches end in such a fashion after seven full weeks of play by all eighteen clubs in the league. When the final whistle sounded at the SGL arena this past weekend, ending FC Augsburg's match against Hannover 96 at 0-0, though, Jos Luhukay's moustache probably twitched into something suggesting he was smiling at the outcome.
After all, this was progress for his squad, and a home draw might count for a win these early days.
None expected FCA's initial foray into top flight German football to be a hugely successful one, but few would have predicted the Bavarian squad would be entering Matchday 8 still in search of its first victory. That other underwhelming 'Burg in Hamburg recently broke their duck, so now it is FC Augsburg that have yet to clear the good name of 'Burgs and their ilk. Luhukay must assuredly be hoping FCA do not challenge the record held by 1860 Munich when
die Löwen
failed to earn all three points until Matchday 15 of the 1977/78 campaign. By then, it would be early December and it would be less a question of whether Augsburg could beat the drop but whether their bottoming out would reach historic proportions.
Although any Bundesliga club would have to produce some seriously horrid work on the pitch to match the monumental achievements of SC Tasmania 1900 Berlin during their ill-fated 1965-66 campaign. The club set several infamous marks for abysmal performance, including fewest wins (2), fewest points (8), and fewest goals scored (15). With these feats having happened during a 34 match season, Tasmania either had to work very hard at being this terrible or regularly fielded squads where their goalkeeper played as a striker rather than between the sticks.
So, Luhukay should be able to breathe a bit easier aware there have been other clubs historically out of their depth in the top flight, and he should be able to take some positives away from that draw with Hannover, the most obvious being that it was FCA's first clean sheet of the season. More than that, though, was that Luhukay found a potentially winning formula when he opted for the 4-4-2 formation rather than the 4-2-3-1 he set out on previous occasions. Against Hannover 96, Luhukay had Daniel Baier out on the right wing with Nando Rafael partnering Sascha Mölders up top rather than having Baier centrally located supporting Mölders as the lone striker.
Now, while Baier did seem to cut in a bit more than perhaps he should have when positioned as a wide player, having him there rather than in his more accustomed central attacking midfielder spot made him more of an effective outlet for FC Augsburg to threaten Ron-Robert Zeiler's goal. He was able to get considerably more positive touches on the ball than he had been while playing in the middle during the first six matches and, when Luhukay substituted Rafael for Akaki Gogia at the hour mark, his natural inclination to play on the interior opened up the right for Gogia to occupy. Perhaps by this point FCA might have been playing for a draw, as Gogia sat deeper than Baier on the right, and here the tactical decision might have been wise by Luhukay, as it prevented Augsburg from being overturned later in the match as they had when Sidney Sam ran amok down this same flank in their previous home match with Bayer Leverkusen.
Again, a draw for FCA at this stage is a sight nicer than a morale-crushing loss late in the game.
Further, this change in formation prevented Hannover 96 from being able to simply isolate Mölders in the middle or be able to defend him in the centre with only one player. In several matches thus far, FCA have seen Japanese RB Hajime Hosogai charge down the right and either cross or cut inside to find Mölders on the GK's doorstep, only to find a jumble of humanity effectively screening the forward out of an effective shot. At times, it has been Sascha as the lone FCA shirt in a sea of defenders and at other times it has been his own teammate Baier acting almost as the unlikely defender, shielding a cross from either Hosogai or LW Axel Bellinghausen to be capable of producing a quality shot on goal. With the four midfielders, then, FC Augsburg were better able to unclog the middle and make it easier for runners from either side to identify where their target man was in order to test the opposition's keeper. Granted, a goalless draw suggests this was unsuccessful for either side in this encounter, but for Luhukay and that fantastic lip sweater of his, this might have marked the path toward FCA finding their first 1.Bundesliga victory.
Just, maybe not this approaching matchday--Augsburg venture into Westfalenstadion with a hope and a prayer.
So, while top flight life might not be for the 'Burg by the end of this season, they show promise for making their dedicated supporters proud regardless. There will likely be little in the way of funds available come the January transfer window should Luhukay want to recruit seasoned Bundesliga veterans for a 2nd half charge, as benefactor Walther Seinsch indicated he has provided as much financial support in the past as he can to turn FCA into a winner. In essence, he stated last fall that the club
must find its own way now,
as he has finished his role in reviving the club after it fell into the amateur leagues due to its large debts earlier last decade. Still if Hamburg can find a way to get on track this season, why not Augsburg?
As for Freiburg, that's a different 'Burg of issues altogether.