Fines A Sign of Bad Times for Wolfsburg?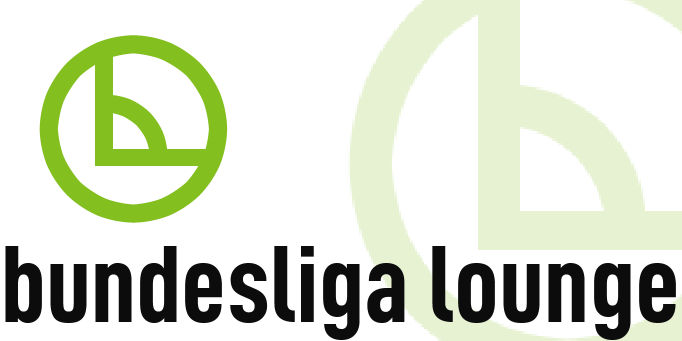 There is an eerie calm during the two weeks international breaks intrude upon top flight league schedules. Pubs near stadiums likely find their trade less brisk on these weekends while fans entertain themselves with other leisurely activities typically omitted from their usual football rituals. Players not participating in their national squad fixtures are permitted more time to rest and recover, granted a brief reprieve from the weekly grind along with the incessant "Will he play?" type questions for those with nagging injuries.
When the break comes on the heels of a transfer window having just slammed shut, or closed softly, or simply concluded, it can be downright crickets. This is all well and good though for the club trainers, most of whom might appreciate the time to assess their squads after all the comings and goings during the transfer season without having to busily cobble together a plan of action in a matter of a couple days. For some, it might be a welcome break from the media glare, particularly if the season has not gone as swimmingly as planned. Of course, not a bit of that matters to Wolfsburg's trainer Felix Magath, for he is a slave to the rhythm.
And we all know rhythm is a dancer, don't we? It's our soul's companion, and all that nonsense.
No, not content with utilizing the time to evaluate his club's concluded player transactions along their rather recent woeful defensive record as a team--having conceded 7 goals over the last two matches--Magath appears to have singled out two of his more attack-minded players during this time off and shine the media spotlight on them (and himself) instead. Charging Patrick Helmes and Mario Mandzukic with being "lazy runners" during the side's 4-1 defeat to Borussia Mönchengladbach, the pair
were fined € 10,0000 each
by that noted lover of medicine balls over this internationals weekend. While this is not something unprecedented for that crazy cat Felix, it is rather odd, considering neither player has ever come across as being particularly consistent up and down the pitch ever nor have either been regularly considered defensive assets to their squads.
Honestly, if Magath is going to fine Helmes for not moving about that much, he might as well charge him for being, well, Patrick Helmes. He could pursue the matter retroactively and tell Patrick he owes Bayer Leverkusen a few thousand euros while he's at it.
The matter, though, might be rather amusing now to some Bundesliga observers, as this is Magath's modus operandi, but for Wolfsburg supporters, it could spell the continuation of a poor run of form. As the experiment under English manager Schtunning Schteve McClaren crashed and burned at the VW Arena near the close of last year's campaign, VfL returned to Magath, the only trainer to have taken
die Wölfe
to the Bundesliga summit, in an attempt to bring form to function. Most of the club McClaren had inherited fit Magath's championship-winning system, and try as they might, McClaren's tactics and his squad just could not get on the same page; thus, Magath picked up his poisoned chalice after having parted ways with Schalke 04 earlier in the season.
So, the cat is back, but will this type of old school encouragement work on his current Wolfsburg squad? Magath demonstrated last season during Schalke's woeful 2010/11 league campaign this sort of managerial style works only in the proper circumstances, and can often backfire with lacklustre results. Last season, Magath isolated players such as Jermaine Jones and Alex Baumjohann in a similar fashion, labeling them as lazy and opting for them to rot on the reserve squad of the Royal Blues during his tenure. This, of course, was the same Jones who was vital in Schalke's midfield just the previous 2009/10 season and impressive when he was finally able to escape the final days of Magath's reign while on loan to Blackburn earlier this year. As for Baumjohann, he was returned to the side when Ralf Rangnick took over, and looks to be a first choice substitute as Rangnick rotates his midfield during the Bundesliga and Europa League campaigns this season.
Also, ask Zvonomir Soldo how effective going old school can be. Anyone know where he is these days?
With Wolfsburg likely needing their goal scorers on quality form while players on the back line like the two-footed Sortirios Kyrgiakos get sorted following the departure of the lad Simon Kjaer, this might not be the best of moments to unsettle them via negative motivational tactics. Having observed Helmes at Bayer 04, he seems to be a player who needs more confidence spewing forth from the trainer's box than other strikers, he needs time on the pitch, and he needs to be allowed to sort out his own mistakes for positive results to take place. As for Mandzukic, his form has always been slightly spotty; in one match, he'll appear as active as a sea turtle beaching itself to lay eggs, the very next match, he can be found darting vertically all over the pitch like a hare with his ears pinned back.
In short, this is probably a decision waiting to backfire on Magath like an old Beetle.
The break, then, is ending. Players on international duty will soon be rejoining their respective clubs, with a new matchday approaching like a freight train of relief for league enthusiasts bored out of their gourds the past weekend. For Magath and Wolfsburg, whether his decision to fine VfL players for sleeping on the job proves motivational or detrimental can only be determined on the pitch, and what better way to find out than with a home match against Schalke, featuring many of the players Magath treated in a similar manner last season along with a few he loaned out completely for not fitting his style. It should be a right family get together, then.