Game On! Bayern 0 – 1 Dortmund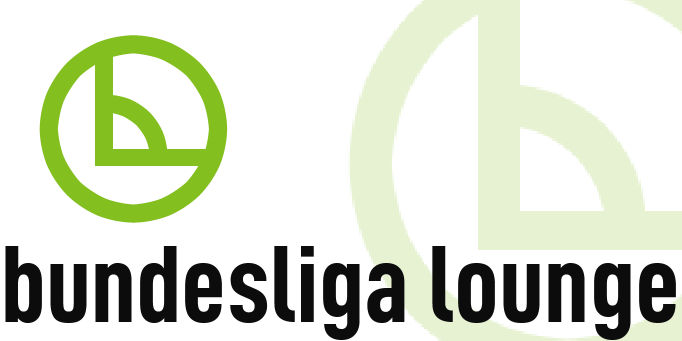 A tactical overview by Kyle Barber.
Last season, this fixture produced one of the most memorable matches of the year. Dortmund looked rampant as they continued their romp towards the title; while the 3-1 reverse served to underline Bayern's deficiencies and listlessness that typified a stuttering campaign.
Cast forward some 22 games, and one could be forgiven for assuming that the inevitable status quo was well on the way to being restored. As matchday 13 dawned, Bayern sat five points clear of last year's Champions in second spot. And despite a return of 13 points from the past five games, BVB's apparent travails in balancing duel domestic and continental commitments has left most observers unable to see beyond a point at best from their journey to the Bavarian heartland. Indeed, ahead of the game, Hans-Joachim Watzke – the Dortmund General Manager – had sounded a note of caution, counselling how daunting a trip to the Allianz Arena would be.
Dortmund, however, began the match seemingly intent on belying that air of prudence, as they flew at their hosts in the opening five minutes. Shorn of the presence of Bastian Schweinsteiger – yet bolstered by the returning Arjen Robben – Jupp Heynckes opted to retain the 4-2-3-1 formation that had served him so well thus far; bringing Luiz Gustavo in to sit alongside Toni Kroos. His opposite number, Jürgen Klopp, matched this set-up, employing Shinji Kagawa in a similar vein to that occupied by Thomas Müller, pressing high up onto the centre backs. With both central midfield pairings also pushing on, that congested area was largely bypassed by both sides. Bayern in particular, used their wide assets with great regularity, focusing on their fullbacks to start much of their attacking flow. The passing stats from the game bear that approach out, with Philipp Lahm and Rafinha having at least 20 touches more than anyone else, as well as completing twice as many passes as any Dortmund player as the hosts dominated possession (60.6% to 39.4%), and completed 476 passes to 200.
What Bayern used the ball to do, Dortmund countered with a more physical approach, concentrating on chasing down their opponents, and limiting time on the ball (committing twice the number of fouls in the process): by the time the half-time whistle blew, BVB had covered some six kilometres more than the home side, and five Dortmund players (Bender, Großkreutz, Kagawa, Götze, and Piszczek) ran further than the furthest-covering Bayern player (Gustavo). That figure would extend to more than 10.5km for the full 90 minutes, as youthful exuberance came to the fore. That tactic certainly had the effect of frustrating Bayern and, as the half wore on, they were more frequently drawn into adopting a long ball approach. However, a combination of tight marking on the ineffectual Mario Gomez, and a high starting position from Roman Weidenfeller meant that the sole Munich frontman often appeared isolated and outnumbered; more usually being beaten to the first header, and unable to offer much in the way of knock-downs to the midfield. The dual threat of Robben and Ribéry was unequivocally met with close marking and a succession of niggling challenges and fouls from Lukasz Piszczek and Marcel Schmelzer, as Klopp employed a direct man-for-man methodology.
As Dortmund began to feel more comfortable in handling the home side, so their quintessential counter-attacking philosophy began to show. Though often more protracted and slower than is usually witnessed, the wide options of Großkreutz and Götze offered an equal attacking intent as those of Ribéry and Robben, and Lewandowski ploughed a dogmatic furrow as the target man to occupy the central defence.
A similar profile characterised the opening stages of the second 45, as the away team showed relatively little forward endeavour, seemingly content to limit themselves to an early flurry, before settling back. The half-time whistle certainly came at an apropos time for Borussia, as they were noticeably dropping ever-deeper (though that was accentuated by Bayern's reversion to the long ball). The most surprising feature of the opening exchanges of the second half was the apparent lack of invention from Bayern. Indeed, even their previous ideas to exploit the wide areas was eschewed, as the ball spent far more time in the air, through long diagonals from both full-backs. Of almost equal surprise was Heynckes seeming reticence in taking advantage of the extra man at his disposal in defence, with both Lahm and Rafinha rarely choosing to overlap their wingers.
By the time Heynckes did decide to twist, his team were a goal down. In the 65th minute, a long ball was allowed to bounce by the Bayern rearguard, and a smart one-two between Kagawa and Götze – followed by a mistimed attempted clearance – allowed the latter to poke beyond Manuel Neuer. Heynckes brought on David Alaba and Ivica Olic for Robben and Müller, but to little avail, as Dortmund withdrew to a more formulaic 4-4-2. Ten of Bayern's fifteen shots came in the last twenty minutes of the match, but were limited to long-range efforts, as Dortmund closed ranks. The legs of Moritz Leitner replaced the indefatigable Sebastian Kehl, as Klopp battened down the hatches. The late introduction of Nils Petersen was too late on to have an effect, and left Heynckes with more questions than answers over what Plan B may look like: "When you play against Borussia Dortmund you've got to put them under more pressure than we did today. We didn't capitalise on raising the tempo in order to create goal scoring opportunities".
While this victory lacked the verve and swagger that accompanied Dortmund's 3-1 triumph of last season, it may well have given Jürgen Klopp more satisfaction. The early stages of this campaign have seen a number of accusations of an inability to cope with expectation levelled at his young side, and this win offered a sturdier facet to their make-up. That should help to foster a strong second half to the League season, especially if they do manage to secure European competition past the Winterpause. For Klopp, the double fist-pump returned, and the enthusiasm which greeted the win belied how much of a watershed the game was: "We gave away surprisingly little and worked fantastically well without the ball. Out of the few good moments we had, we managed to convert once. We were patient and disciplined and are not undeserving winners".
It also marked three straights wins against Bayern, and a return of six goals to two over that period, as Watzke quickly changed tack to proclaim "we weren't looking above us [before the game], and the same applies now. Four weeks ago, we were supposedly in a state of crisis!"
Follow Kyle Barber on Twitter