Lounge Acts Postview: Bayern Munich v Borussia Dortmund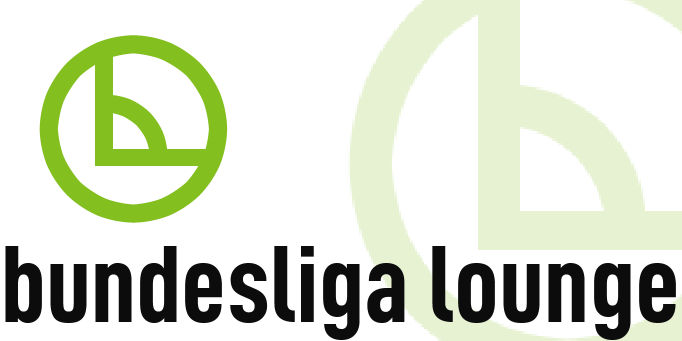 In what was billed as the match of the round, the supposed epic tussle between current Bundesliga champions Borrusia Dortmund and current league leaders Bayern Munich turned into a farce with both sides ending the match with fewer men than they began and Jürgen Klopp likely awaiting a heavy fine after his antics in a scoreless draw. On a night when Klopp lost his cool under the dual pressures of managing his young squad both in Germany and in Champions League competition, it was in fact Bayern keeper Manuel Neuer who will be stealing the headlines after his unsporting behavior following his save of a Lucas Barrios penalty in the 65th minute earned him the early gate. The shared points, coupled with Werder Bremen's 2-1 success at Borrusia Park saw BvB drop to third in the table, while the Bavarians' lead at the top shrunk to three points.
With Bastian Schweinsteiger and Anatoliy Tymoschuck both out for Bayern, Jupp Heynckes drafted in Luiz Gustavo alongside Toni Kroos in the center of his preferred 4-2-3-1 formation. Danijel Pranjic was given a rare start on the right wing with dynamo Thomas Müller pulled inside to support top scorer Mario Gomez, and French James Bond villain Franck Ribery manning the left. The level of comfort and communication among this set of players was lacking from the off, as what appeared to be a promising offensive movement in the 18th minute, begun on the break by a deep-lying Gustavo, ended in tragi-comedy as an outlet pass made by Müller out wide just rolled out of bounds with a non-reactive Pranjic watching it go out. Pranjic then shrugged his shoulders, motioning to young Thomas as if asking, "Wait, you meant to pass it to me? What team am I on again?" This came on the heels of an incident in the 13th minute, where it Ribery could be seen attempting to sneak up on BvB's Sven Bender from behind and to give the young midfielder a "wet willy."
The Wet Willy & Shinji's Socks Formation
Dortmund were just as impressive in their end, however, and refused to come second in had quickly become a comedy of errors at the Allianz. Shinji Kagawa, eager to regain the form that brought him such accolades last campaign prior to a metatarsal injury suffered in January's Asian Cup shelved him for a spell, ran his socks off. Quite literally it could be said, as when made a cutting run across the face of Manuel Neuer's goal area in the 32nd minute, he was unable to slow his momentum and ran off the field of play, into a bank of cameramen pitch-side. Subsequently extricating himself from one cameraman's equipment Kagawa ripped his right sock, revealing a shin guard covered in images of Shinji's supposedly favorite
Dragonball Z
characters. Exacerbated that this occurred with the ball still in play and Dortmund down a man, Klopp accidentally performed a reverse double-fist pump on the opposite side of the pitch which connected with the 4th official, causing a ten minute delay in play while the head referee checked on his colleague. Dortmund's staff quickly re-socked Kagawa, who continued for the rest of the match in what he later described as "Super Saiyan" mode.
The first half ended with neither side truly showing his quality, as the stoppage of play for the 4th official, coupled with the Ribery's insistence on not passing to Gomez until the German international called for the ball by flapping his arms like a chicken made the opening 45 minutes a clunky affair. It was not until the 2nd half when the action became truly interesting, if not alarming. With BvB having gained a foothold in the match once Klopp brought on young Moritz Leitner in place of Sebastian Kehl around the hour mark, Neuer began being called into real action for the first times of the evening. As that trademark pressure around the opposition's final third started wearing down a rather exhausted Bayern back line, Neuer was forced into making two fine saves--one on a cheeky backheel from forward Lucas Barrios and the second from a dangerous free kick from Mats Hummels.
A penalty call for a hand ball in the box by Gustavo in the 65th minute was turned down by referee Wolfgang Stark, and at this point is where Klopp lost his composure. Play was once again halted as the young trainer stormed the pitch to confront Stark, causing copious amounts of spittle to fly from his mouth onto Stark's slightly aghast face. As the referee sought assistance in removing Klopp from the field as well as the park, Klopp dropped to his knees and began pulling up handfuls of the turf and shoving the blades of grass into his mouth in an apparent attempt to stem the amount of saliva still dribbling. Once order was restored and Klopp was no longer about, real calamity struck for Dortmund when they were reduced to ten men following a questionable red card handed to Sven Bender just a short time later.
"Coq au Vin Gomes, Coq au Vin."
In the 68th minute, Bayern's Müller slipped on the now-bald patch of dirt created by Klopp's performance as he was advancing the ball up the park. Bender, who had been marking Müller tighter in this 2nd half, had been defending Müller at the time and supposedly said, "What you fell over for Mule?" while the Bayern player was on the ground. Stark, who was near enough to hear Bender's words, immediately blew his whistle and reached for a red card to tumultuous applause from the dumbstruck Allianz Arena. While Stark has yet to speak officially on his decision, reports suggest he thought Bender had used racist language when addressing Müller, and the red card was given for grossly unsporting conduct. And while he was no longer a party to the proceedings by this point, it has been further reported Klopp ruptured a blood vessel in his temple upon hearing of Bender's dismissal, and there is now a doubt as to his health over managing the squad in their upcoming Champions League match against Arsenal.
Now down a man, Dortmund lost the initiative, and the match favored Bayern going forward. Ribery delivered a well-placed cross into the box for Gomez but the striker's headed shot went well wide of Roman Weidenfeller's goal in the 74th minute. Having the bulk of possession playing with the man advantage, Bayern Munich were able to pin BvB into their end for the remainder, until a swift counter attack turned the match completely upside down. His first touch having let him down, Toni Kroos gifted the ball to Hummels around the 77th minute. Hummels then swiftly hoofed the ball to a streaking Kagawa, finding the speedy player on a dead run just over the midfield stripe. As Bayern's defenders were too far up the pitch in search of that winning goal, Kagawa looked to have had a free run on Neuer, but Germany's captain Philipp Lahm recovered to shield his keeper but in the process had a deserved penalty called on him.
With Bayern now also reduced to ten men, it was Barrios who was called upon to attempt and snatch a winner from Fortress Allianz if he could but sneak one past the mighty Neuer. Amazingly, Barrios scuffed his shot, sending it over the crossbar and into the dark of that cold, Bavarian night. Even more amazingly, Neuer then produced a replica Borussia Dortmund shirt from behind his goal, waving it in front of a crestfallen Barrios before proceeding to wipe his bottom on the BvB crest of the jersey. Match officials tell us Neuer was yelling something like, "There's your Arsemund Lucy!"
At this point, Stark had lost complete control of the match, and with members of both clubs on the field attempting to keep both sets of players from engaging in an all-out fight--well, except for Gomez, who was still to be found up far up the pitch running his fingers through his hair--the full time whistle was blown after only 82 minutes of play. Pranjic could be seen reaching into Stark's pockets for cards and confusingly, looks to have given himself a yellow card.
There is no word on whether the caution Pranjic awarded himself will be counted as an official card by league officials. Further, there is no word on whether Schalke 04 have plans to send a congratulatory card to Neuer for his part in the match.