Robert Enke: 'A Life too Short'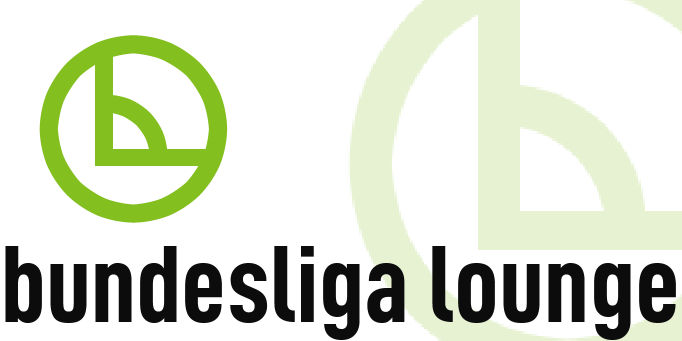 One of the greatest tragedies in the Bundesliga in recent times was the death of Hannover 96 goalkeeper Robert Enke. Kyle Barber writes a review of Ronald Reng's book about the troubled German international.
November 10th, 2011 marks the two-year anniversary of Robert Enke's decision to take his own life. At approximately 6.15pm, the affable German international stepped in front of the Bremen regional express in the village of Eilvese. He was just 32, and left an adoptive child, devoted wife, and close circle of friends behind; consigned to an overwhelming void of emptiness. Within sight of that two-year mark, Enke's story has finally been translated into English, courtesy of the eloquence of one of his inner circle – Ronald Reng. Through Yellow Jersey Press, 'A Life too Short' is a sombre, reflective accomplishment of the spiralling tragedy that was Robert Enke. While many people know something about the man, few will be fully aware of his life, career, and nuances of his story, much less the taboo of depression that has, since his passing, been far more widely embraced and addressed by German football, and German sport.
In terms of his professional career, Enke was reaching his peak. He was established as the Nationalmannschaft number one – with eight caps and a seemingly nailed-on spot for the following year's World Cup, was Club Captain at Hannover 96 (with almost 200 appearances behind him), and had been voted best goalkeeper for the 2008-09 Bundesliga season in what would be his last. He had had a successful three-year spell with Benfica, and been coveted by Europe's elite – even receiving a call from Sir Alex Ferguson in 2002. He looked to have overcome an ill-fated season at Barcelona, and the decision to renege on a contract with Fenerbaçhe.
Personally, he was wed to his soulmate and teenage sweetheart – Teresa, had a healthy, well-natured adoptive daughter – Leila, a close-knit circle of friends, and was well-liked and respected by his peers and community. He had overcome the death of his first child – Lara (who suffered with a degenerative heart defect from birth), and seemed content; even happy to those who thought they knew him. Those who truly knew him knew differently.
So much of Enke's life was regimented – even truncated – in nature; from his methodical precision to detail when it came to his gloves – two dozen pairs, with foam 7mm in thickness (1mm more than the norm), and the thumb seam on the outside to improve feel – through to the dates which book-ended his career and life – debuting on November 11th, 1995 against, of all teams, Hannover 96. Routine is certainly far from being an alien concept in any way, shape, or form for an elite athlete. But the interspersion of heartbreak he endured served in encouraging an introspection that darkened both him and his outlook on life.
Through his personal relationship with Enke, Reng is able to offer a deeper, less evasive profile. Dipping beneath the veiled façade of both the stereotypical 'professional footballer', and that masqueraded by the man himself. He chronicles how Enke's depression was both realised and yet controlled through regimen, though effused with an inherent love and care that the 'keeper had to give – "At home, Robert cleaned his gloves with shampoo under the shower, laid them out to dry and stroked smooth the soft foam of their surface", a routine he repeated after every game; win, lose, or draw.
Ronald Reng himself is a multi-award winning author, and the effortless fluidity of his style is exceptionally reinforced throughout this text by a language that is both foreshortened and succinct. In-keeping with this approach, Reng is able to offer a portrayal that is not only vivid and true, but also helps encapsulate Enke's mindset, and the micro-orbit in which he found himself constricted. It was that perception that manifested from around the age of 19, when he began harbouring the paradoxical fears of anonymity and of disappointing those around him. It was that dual spectre that would weigh on the East German's broad shoulders for the best part of 14 years; his anxieties manifesting as depression – his Black Dog. Enke, though, became expert at using a tool pivotal to the cycle of depression. He became adept at presenting a serene front, a projected calm that betrayed his inner struggle. That illusion was unwittingly captured by his coach at Benfica – and now Head Coach at Bayern, the illustrious Jupp Heynckes – who described him as "calm, serenity, equilibrium, class". At no point during the book does Reng ask that we sympathise with Enke. Nor does he seek to elicit empathy. Rather, and more credibly, he serves to present the man outside of the emotion, preferring to allow that feeling to infuse chapter and page.
"It's the goalkeeper's torture – the constant demand on him not to make a single mistake….a goalkeeper must be able to repress things": such is the cross which the final line of any team's defence must bear. Yet Enke's interpretation of this expectation led him inextricably to a degree of self-reproach and self-deprecation that was the harbinger for his disease to fester and grow. Enke developed a self-perception and mindset that meant he would distort events in a way that would always vindicate the subservience he felt. As Reng charts, Enke – from the age of 17 – had a "life divided in two" between professional football and everyday life. And it was that separation that leant well to the inherent kindness and tenderness that he repressed as a sportsman, but exuded as a human being (he would write poetry for Teresa; something wonderfully encapsulated by Reng to supplement the descent he captures, as we are taken from the buoyancy of a birthday prose, to the admission of how "he no longer felt the joy…the contentment that comes from writing down one's thoughts" to annotate the burgeoning numbness that gradually overcame him). In the early years of his career, he was able to switch off, to compartmentalise the alternative aspects of his life without detriment to either branch. However, as the toils of trying to establish himself as meriting a squad place in his own right began to wear him down physically and mentally – coupled with the sense of isolation he felt through living away from everything he knew and loved – that balance shifted. Not in a tangible way, but in the psyche of a young man desperate to please, and to drink in all that he saw; Enke spent hours aping the mannerisms and techniques of the likes of Oliver Kahn, Edwin van der Sar, Uwe Kamps. In truth, nobody had higher expectations of, or put greater pressure on him than he did. And the lack of release, of escapism, began to blinker his outlook as he started to become his own prisoner.
Reng was granted access to Enke's diaries – they were to pen an autobiography together – by his widow, Teresa. And the use of Enke's own words to animate the apparently inherent inner demons he suppressed is morbidly fascinating and well-pitched in its progression through the 390-page text:
11.08.2003
"I feel helpless and anxious, I'm afraid of people's eyes"
16.01.2004
"At the moment I am happy and content. We had a really lovely New Year's Eve…I laughed and danced – incredible!"
29.04.2009
"Leila entered our life….She is a ray of sunshine, and there was a sense of intimacy straight away!"
05.08.2009
"At the moment it's incredibly hard to be positive. It hit me quite quickly and unexpectedly…need to open up. I know myself that it's impossible."
03.09.2009
"Didn't sleep. Everything seems pointless. Thinking about S."
02.11.2009
"Nothing but self-reproach."
The fact that Reng opted to omit certain parts of that serialisation is testament to the strength of their friendship, his commitment to Robert's memory, and in understandable deference to the emotions of his family. That he is still able to present an evocative, emotive reflection of a man lost in his own existence is credit to him. And it is with a sense of overt reticence that Reng prefaces his text by saying "Today I know why the [idea of writing a] biography was so close to his heart….he would finally be able to talk about his illness….Robert summoned up a huge amount of strength to keep his depression secret. He locked himself away in his illness".
"His internal film ran incessantly….There was no final whistle for him"
12 months ago, over 45,000 people attended a memorial service to one of German football's most reserved, self-effacing and yet undoubtedly talented individuals as a nation collectively mourned. Today, the DFB, German football, and German sport in general, is amongst those most clearly attempting to embrace and address the taboos of depression. In penning 'A Life Too Short', and making it accessible to an English-speaking audience, Ronald Reng has dutifully honoured the memory and passing of his close friend with an air of sober eloquence and intuitive positivity. In doing so, he acutely captures the essence of how Enke lost himself to depression, forever trapped by a moribund sense of insufficiency and futility that he alone lived. This year, on November 10th, lend a moment of contemplation to the memory of a man who will forever be 32; who will forever be tormented; and who left a deep, reverent hole in the lives of so many. And – as Reng counsels – consider that, irrespective of what standing someone may have, or the subjective image they may portray: "Most depressives who attempt suicide don't want to die, they just want the darkness that defines their thoughts to disappear once and for all". Do not judge without consideration nor, in the Words of Guardian journalist Amy Lawrence, be so quick to castigate without pausing to wonder. Depression is an area of taboo equivalent to those of racism and homophobia when it comes to elite sport, and is swept under the carpet all too readily.
But such is one of the facets of the disease of depression that it carries an element of Stockholm Syndrome about it too; with the prisoner harbouring a tacit comfort from the confines it devises for them. It can be seen as lending a security blanket through routine and fear of change. Enke thought, as most depressives do, that openly admitting to having a problem would be seen as a sign of weakness. That feeling was exacerbated by the cutthroat bubble of elite sport and, most likely, not too far from the sad reality at that time. What his death has done ('achieved' would seem too morbid a term to use) is open – just a little – the doorway for acceptance in today's world. This weekend, the German National side take on Ukraine in a friendly. The players in that team will afford themselves a moment of contemplation in homage to the memory of their lost compatriot, and the whole of football should be encouraged to do likewise.