Bayern Munich - No Substitute For Champions League Success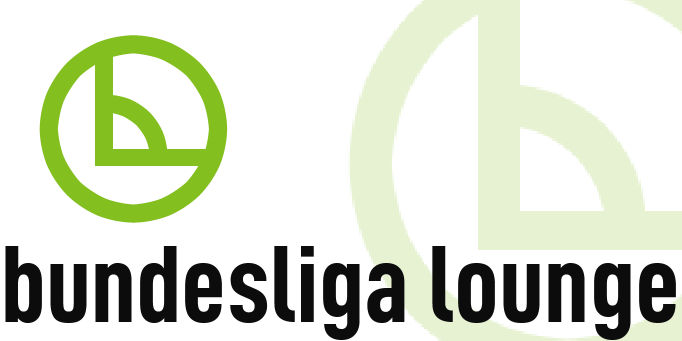 Mark Lovell looks at Bayern Munich's poor Champions League final record and the substitutions that arguably cost them two crowns.
After the fanfare and collective back-slapping surrounding Bayern's acquisition of Pep Guardiola, it's clear that expectations will be heightened when the 42-year-old begins a three-year contract in the summer. Victory in the Champions League is likely to be the minimum dividend expected from the club's investment. Racking up Bundesliga titles alone will not cut it for the club – or, for that matter, the Catalan himself.
The Champions League remains the 'Holy Grail' for the Bavarian club. The Reds last won the title in 2001 after a penalty shoot-out success against Valencia.
In fact, Bayern have developed quite a habit of falling at the final hurdle. They have experienced the heartache of defeat in four of their last five finals in Europe's most prestigious competition.
[caption id="" align="aligncenter" width="578" caption="By Bogaerts, Rob (Nationaal Archief Fotocollectie Anefo) via Wikimedia Commons"]
[/caption]
In 1982, Bayern were strong favourites to beat English underdogs Aston Villa in Rotterdam, but succumbed to a solitary Peter Withe goal in the De Kuip stadium. Famous names from the Bayern 'family' suffered the agony of the 1982 defeat. The Reds were captained by Paul Breitner, with Karl-Heinz Rummenigge and Dieter Hoeness playing up front. Uli, Dieter's elder brother, was by this time the club's General Manager.
In 1987, a Bayern side inspired by Lothar Matthäus surrendered a deserved half-time lead, losing 2-1 to an unfancied FC Porto side in Vienna. The names Rummenigge and Hoeness were again on the team sheet – this time it was Karl-Heinz's younger brother Michael – with Dieter Hoeness still in attack for Bayern.
Louis van Gaal's Bayern came out second best in the 2010 final in Madrid, losing to Jose Mourinho's treble-winning Inter Milan side. This was the first of two painful final defeats in three years for the record German champions. Argentinian Diego Milito decided affairs with a goal in each half against a Bayern side deprived of the talents of their talisman Franck Ribéry through suspension.
[caption id="" align="aligncenter" width="551" caption="By Johnny Vulkan from New York, East Village, USA via Wikimedia Commons"]
[/caption]
Despite dominating the 2012 Champions League final at the Allianz Arena, Bayern failed to see off an average, but spirited, Chelsea side. The 'Finale Dahoam' (Home Final) turned into more of a Home Fiasco. Bayern squandered three match points in their own backyard against Chelsea: throwing away a lead in the final minutes; Arjen Robben's tame extra-time back pass – sorry missed penalty; and then the ultimate heartache of the penalty shoot-out, when Kroos, Timoschtschuk and Robben felt unable to take penalties as their nerves failed them.
Recalling the lead-up to Didier Drogba's shock equaliser, I would argue that there was no pressing need to take off Thomas Müller just a couple of minutes after his bouncing header past Petr Cech. The 23-year-old Bavarian certainly seemed fit enough to jump around wildly in celebration before being mobbed by jubilant team-mates after his 83rd minute goal finally broke the deadlock.
During the miserable post mortem sound bites, Müller's hauling off was attributed to a long-standing calf injury. However, Müller had gone into the game with this injury and been playing through the pain barrier for weeks. He had complained of the injury long before the goal and Bayern coach Jupp Heynckes hadn't taken him off. So why react now?
In reality, hadn't Heynckes sacrificed his goalscorer to afford him a standing ovation in recognition of his 'winning' goal in front of a home crowd? Chelsea carried little threat. The game was done and dusted. However, the substitution brutally backfired as Daniel van Buyten entered the fray on 85 minutes. Defensive reorganisation was required, but this failed to transpire when the English side were awarded their only corner of the match. Drogba was allowed the freedom of Munich to thunder a bullet header past the helpless Manuel Neuer. Fellow defender Jerome Boateng was the scapegoat in many peoples' eyes for not getting tight enough to Drogba but surely the idea of bringing on van Buyten was to 'double team' the African striker for the remaining minutes?
How fickle the footballing fates are. The history books would not show Robben's weak extra-time penalty miss – and the Dutchman would not have been booed a few days later in the Allianz Arena when he played for the Netherlands in a Euro warm-up game. A more defensive Bayern unit with van Buyten on board lost on penalties to a Chelsea side that seized their only real chance of the match, emphatically punishing Bayern for a momentary lapse in discipline. "It's madness, really cruel," said (now) President Uli Hoeness after the game, whilst the (former) Director of Football, Christian Nerlinger, called it "a total nightmare, like a really bad film." "1999 was incredibly brutal, but tonight is even sadder, even more brutal and more unnecessary," said a disconsolate Chairman of the Board Karl-Heinz Rummenigge at the post-match function.
The late Freddie Mercury crooned "Barcelona! How can I forget?" with Opera diva Montserrat Caballé before the 1999 final in the Catalan capital. Well, the 1999 final defeat to Manchester United at Camp Nou will forever be etched into the Bayern memory. This was another perfect example of Bayern plucking defeat from the jaws of an assured victory – after a substitution backfired.
Bayern were deservedly ahead after Mario Basler's cheeky 6th minute free kick, which sneaked through a ragged Manchester United wall, beating the Big Dane Peter Schmeichel all ends up. Bayern should have been out of sight; both Carsten Jancker and Mehmet Scholl had chances to seal the deal but could only hit the woodwork.
The game in Barcelona arguably turned after the substitution of Bayern legend Lothar Matthäus with just ten minutes remaining. Germany's 1990 World Cup winning captain was 38 years old at the time and entering the twilight of his career. However, as 'Libero' (sweeper) on that balmy night in Barcelona, he had mopped up everything a limited United side could throw at Bayern.
Without their experienced 'Libero', Bayern let in two goals in added time to let the trophy slip from their grasp. Thorsten Fink, who replaced Matthäus, hurriedly miskicked the ball from a corner – instead of launching a clearance into Row Z. His timid hack fell to straight to Ryan Giggs, whose mishit found Teddy Sheringham, who equalised from close range.
Just when you thought things couldn't get any worse for a visibly reeling Bayern side, they conceded another sloppy goal from a corner. The Norwegian 'baby-faced assassin', Ole Gunnar Solskjaer, fired into the roof of the net from a Sheringham flick-on.
Cue bedlam in Barcelona. Commentator Clive Tyldsley asked UK TV viewers how Matthäus must be feeling as the cameras panned to the German with his head in his hands after the two hammer blows. "Who cares?" was his belligerent summing up.
In the aftermath of post-match analyses of their inexplicable 102 second collapse, Scholl was fined around DM 10,000 for suggesting that Lothar had a habit of removing himself from duty when things got a bit tight. Bayern's outspoken midfielder Steffen Effenberg labelled Matthäus a 'deserter'. In his recent autobiography, 'Effe' stated he still can't work out why Germany's most capped player (150) was substituted with his side in front. "It would have taken a broken leg for me to leave the field," said the fiery former captain.
Lothar added fuel to the flames by suggesting that he could have played on if coach (Ottmar Hitzfeld) had insisted, a statement which he was later forced to retract.
Uli Hoeness famously said that Lothar wouldn't even get a job as a greenkeeper at the club. Although time is a great healer and certain differences have been patched up, it is no coincidence that Lothar has never been asked back to the club in any capacity to join fellow former greats in the Bayern 'family'.
In 2001, Bayern were definitely spurred onto greater efforts in the Champions League after the misery of Barcelona 1999. Fans will be hoping that Jupp Heynckes's charges can use the disappointment of the 'Home Final' to go one better this time around, before the 67-year-old hands over to the man welcomed by all and sundry as the new Messiah, Pep Guardiola.