SHOW ME THE CARIÑO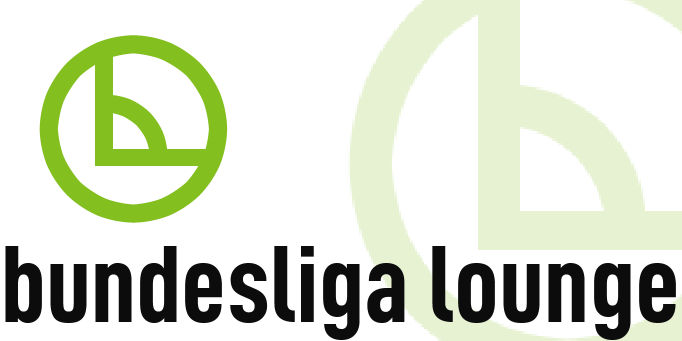 Mark Lovell muses over Pep Guardiola's appointment at 'Project' Bayern.
Respected Spanish football writer Guillem Balague wrote in his recent Pep Guardiola biography, "He needs a new club to offer him 'cariño', an expression [a word] that doesn't exist in English, a concept between friendship and love, respect and commitment. 'Affection' is perhaps the closest."
These values are very much at the core of Bayern Munich. However, it still came as a surprise to many when the club announced in midweek that Josep 'Pep' Guardiola, the hottest coaching property in world football, had agreed to join them in the summer on a three-year deal. He will be the first Spanish manager in Bundesliga history, let alone in Bayern history. He is a Catalan cut from the same cloth as the proud Bavarians.
Premier Precedent
I can imagine the oligarchs and sheikhs'chins dropped to the ground after they heard the announcement. Particularly when one considers that, only the day before, he had underlined his love for the English game.
I believe the short-term nature of the Premier League scared Pep. Today, to almost universal dismay and astonishment, recently promoted side Southampton sacked their manager Nigel Adkins. The Saints had a decent record of just two defeats in 12 games, including a midweek draw against Champions of Europe Chelsea. Few managers are safe in the Premiership. Even Pep's rival José Mourinho felt the wrath of Chelsea owner Roman Abramovich.
Listen to the heart
Guardiola's agent Jose Maria Orobitg revealed that his prized client had opted for the German 'FCB' because it was the 'best project'. "Bayern did not offer the most money," he said. "Guardiola chose this club because of its organisation, its opportunities and its players." He is to be lauded for deciding against the constant fear of dismissal – no matter how much more lucrative the financial package might have been elsewhere. CEO of Bayern München AG Karl-Heinz Rummenigge confirmed that Guardiola had listened more to his heart than monetary factors when making his decision. "If it were purely down to money, Bayern would have had no chance," he explained. The Bayern hierarchy deserves praise for using their 'soft skills' to stress the club's values to Guardiola so convincingly.
Bayern ticked all the boxes as a destination for Pep's next 'project'. This is a club with a rich history and a sense of tradition, where former players play key roles. Uli Hoeness is the feisty President after enjoying more than 30 years as general manager; Karl-Heinz Rummenigge, is a diligent Chairman of the executive board; and 'Kaiser' Franz Beckenbauer has loyally served the club in many capacities – too many to mention – but all with great aplomb. My personal favourite 'cariño' story is goal-scoring legend
Gerd Mueller
being spared an alcoholic death by the caring Hoeness, and recovering to become a respected member of the Bayern family.
It was former Sports Director Christian Nerlinger who made the first approach to Guardiola back in June 2012. The ex Glasgow Rangers midfielder is no longer at the club, paying the price with his job for Bayern's trophy drought. The record German champions haven't won a trophy since May 2010.
Matthias Sammer, Nerlinger's replacement, was offered a free rein to implement sweeping changes in the club's organisation, particularly in youth development, where he had built up a burgeoning reputation as the German FA's (DFB) youth co-ordinator.
Raúl Return?
It will be interesting to see how the working relationship between Sammer and the new coach pans out. Sammer may find himself marginalised. Guardiola will have been astute enough to insist on certain guarantees as to the scope of his 'project'. He is expected to bring at least two of his 'own' men with him to Munich. There are early whispers of ex Real Madrid superstar Raúl coming to Bayern as Pep's assistant. The two were close friends in the Spanish national side and Raúl gained valuable recent Bundesliga experience with Schalke 04.
Scribes far more talented than I have continued to wax lyrically about the grace, style and substance of Guardiola's Barcelona, where it was seemingly not all about winning and hoarding trophies. It was all about how you played the game. Trophies (14 in just 4 years) were simply a pleasant side effect.
Drabattoni
My early days in Munich coincided with the legendary Giovanni Trapattoni's time at the club. His
press conferences
were often more entertaining than some of the drab 'Catenaccio' football on offer at the exposed Olympia Stadion.
Bayern showed they can take a strong stance by sacking Felix Magath back in 2007. The disciplinarian had won two successive doubles (a run of success unparalleled in German football history) in just 33 months in charge. However, Magath was heavily criticised for his side's workmanlike playing style and his antiquated training regime.
Ottmar Hitzfeld delivered the Holy Grail with the Champions League trophy in 2001 and was Bayern's go to man after Magath was fired.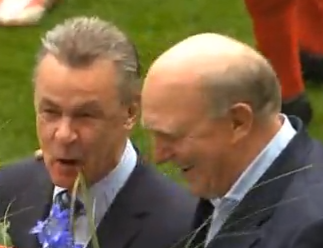 The current Switzerland national coach also won Europe's most prestigious trophy with rivals Borussia Dortmund in 1997. This fact and his pragmatic playing style perhaps explain why he doesn't get the credit he deserves for his exploits, especially amongst Bayern fans.
Uli Hoeness would prefer to gloss over the failed experiment with Jürgen Klinsmann. Hoeness described the current US national coach appointment as his "worst mistake" in management.
Bayern took a different tact after repeated Champions League failures and invested heavily in world class players such as Franck Ribéry and Arjen Robben – stumping up the wages that they could readily earn elsewhere. A more 'Guardiola-friendly' playing style was first instigated by Louis van Gaal in 2009.
Pep played under the brusque coach at Barcelona and, though they did not always see eye to eye, Guardiola admits to being heavily influenced by the speed of passing and movement of LvG's Ajax team of the nineties. There is a mutual respect between the two football coaches.
Farewell Jupp
The same cannot be said for the relationship between Bayern's President and van Gaal. The Dutchman enjoyed a honeymoon period at his 'dream club', also winning the double in his first season. But the marriage ended in tears after 'King' Louis repeatedly fell out with Hoeness for "meddling into team affairs" and was ultimately forced to abdicate in April 2011. I remember the final dark days of LvG and Uli – frosty doesn't do it justice. The mutual contempt continues to be aired regularly in the media.
Current coach Jupp Heynckes, a long-term Hoeness confidant, now in his third spell at the club, is the steady hand required after the turbulence of van Gaal's stormy reign. Heynckes will look to seal Bayern's first Bundesliga title in three years before grabbing the pipe and slippers and retreating quietly into retirement.
In hindsight, that wonderful thing, given Pep's appointment, do you think he was consulted before Bayern splashed out €40m on a relatively unproven Spaniard in Javier Martinez from Athletic Bilbao? Or perhaps Bayern felt they needed to highlight to their prospective coach how serious they were about their project?