Weekend Boxset: Derbies in Melbourne and Milan plus MLS kicks off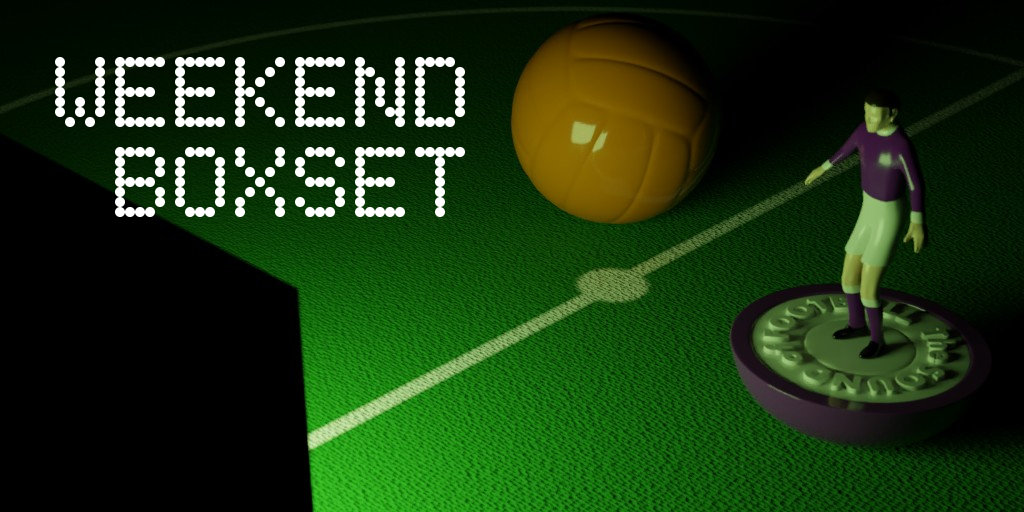 Seven great matches to take you from Friday to Sunday. It's the Sound of Football Weekend Boxset.
All times are GMT
Friday
A-League: Melbourne City v Melbourne Victory
08:50 on BT Sport 1
This is a Thursday night game for some some of you but it just about qualifies. However, our newsletter doesn't cast its gaze down-under too often these days so why not take a look in at the Melbourne derby. But rather than offer my own luke-warm take I sought out Gary Andrews, A-League aficionado and host of the excellent Chris & Gary Talk Sport podcast who has the SP on this fixture:
This is a must-win game for both teams. Both have seriously under-performed this season. City were seen as the only side who could stop Sydney but have been completely inconsistent and have really missed injured attacker Bruno Fornaroli, although teenager Daniel Azarni looks like a real talent. They lost to a very poor Perth team last week and cannot get any consistency going. Victory have been desperately poor all season and Kevin Muscat's job is certainly under threat. Their current position of 4th says more about the deficiencies of other teams than it does about Victory, and at one point they looked in danger of missing the playoffs altogether. They've looked very pedestrian and have only won three games at home all season. Muscat needs the win to prove to fans he's got what it takes to turn it around at the club. City need to win because given how poor Victory have been it would be a huge embarrassment if they were overhauled by their cross-city rivals.
Saturday
Premier League: Burnley v Everton
12.30 on Sky Sports Premier League, Mix & Main Event
If someone had said ten years ago that one day Everton would be pestering Burnley for their manager you'd have snorted with derision. The Toffees pursuit of Burnley boss Sean Dyche (and Marco Silver at Watford for that matter) as replacement for the sacked Ronald Koeman was bordering on the unseemly. You also have to wonder if they dodged a couple of bullets. Silva is out of work and Dyche's team are going through a winless run of twelve games from which they've only picked up six points. Burnley create too few chances and concede too many shots to warrant the kind of results they were getting earlier in the season. Now their luck is running out. Everton on the other hand were finally persuaded to make the Faustian pact with Sam Allardyce and their short term stability is assured, even if it may eventually result in immense wage bills and pragmatic football. Enough to pragmatise the pants off their fans.
If you don't have a Sky Sports package or, like me you don't have HD, then head over to Sky Sports Mix and get this game for free and in HD.
Bundesliga: RB Leipzig v Borussia Dortmund
17.30 on BT Sport 2
The reverse fixture last October, ended Borussia's eight game unbeaten run from the start of the season with a 3-2 defeat. The match exemplified everything that was terrible and glorious about Dortmund under then coach Peter Bosz. In fact both teams showed a commitment to playing all out vertical football with no interest in doing anything but score goals. If this match is anything like that then we're in for a treat. The thing is that Borussia are now coached by Peter Stöger who is very much a
keep it tight at the back and hit them on the break
man rather than a
let's play two at the back and play out of defence while giving our 'keeper a nervous breakdown
kind of guy like his predecessor. Leipzig are not as good as they were last year but managed to beat Napoli in the Europa League and in my opinion, outsiders for the trophy. Everton fans may want to have a look at Ademola Lookman who has had a decent start to his loan spell in Germany.
Serie A: Napoli v Roma
19.45 on BT Sport 2
Napoli's 2-0 second leg win at Leipzig in the Europa League was contrary to the narrative that the
Partenopei
were not fussed about progressing in that competition. While the current Serie A leaders ultimately failed to overhaul the 3-1 first leg deficit, there were no white flags being raised and they were not content to simply concentrate on the league. However, Maurizio Sarri's team are out of Europe and now free to do just that. Their lead at the top is four points but the second placed team, Juventus, have a game in hand. Both teams are on a long winning streak. Napoli have won their last ten and Juve, nine. In most other leagues they'd both be far ahead of the rest and you have to wonder what happens when one of them blinks. Roma are fifth and fell victim to Gattuso's resurgent Milan. However, as Spring comes and we embark upon the home stretch it becomes less about form and more about guts and nerve.
Sunday
Premier League: Manchester City v Chelsea
16:00 on Sky Sports Premier League & Main Event
City emerged from the week having negotiated a Cup Final and a Premier League game with a trophy and three points to show. Unfortunately, for City, they cannot play Arsenal every week and their next challenge will be of a different hue in the shape of a tough and belligerent Chelsea team, battling to keep their manager. Conte is a very able tactician and his players very disciplined. There will almost certainly be a game plan and the attraction for the viewer is to see if the league leaders can unpick it. Chelsea's additional motivation comes from a desire to make up for that 2-1 loss to the other Manchester club.
Serie A: Milan v Inter
19:45 on BT Sport 2
"I am not a great coach." said Gennaro Gattuso after having coached his Milan team to a semi final Coppa Italia win against Lazio. It was the latest in an unbeaten run that goes back 13 games. In fairness he's probably got a point. New coach bounces count for a lot but don't happen without decent players. Gattuso praised he predecessor Vincenzo Montella for the work foundations he'd laid. Milan's new owners are a Chinese consortium that have bet on Champions League next season. Failure to qualify could set the club back significantly. So far Gattuso has marshalled this young squad to seventh. Not that any of this is of great import ahead of this great city derby. Inter are back to winning ways, after a fashion. There run of five draws was ended with a win against Bologna followed by a defeat to Genoa before another win against Benevento. However, both defeated opponents had players sent off in those matches which means that Inter haven't beaten 11 men since Chievo on 3rd December.
MLS: Seattle Sounders v Los Angeles FC
22.00 on Sky Sports Football
Remember Carlos Vela? That's right he was at Arsenal from 2005 to 2012 but spent most of it on loan. The Mexican settled at Real Sociedad until arriving in Los Angeles to form part of the inaugural roster for the much heralded Los Angeles FC, the latest franchise to join MLS, which kicks off its 2018 season this weekend. LAFC fill the slot left by Chivas USA, another LA club that was an offshoot of Vela's boyhood club Chivas Guadalajara. The chairman of the board is Hollywood big shot, Peter Guber who also has his fingers in the Golden State Warriors and the LA Dodgers. The club is ambitious, engaging former USMNT coach, Bob Bradley as their head coach and along with Vela, they have recruited League specialist Benny Feilhaber. Given the local competition with the far better established LA Galaxy, LAFC will need to make a big splash early doors in order to fill the brand spanking new
Banc of California Stadium
which is due to open in April. That means that their first six league fixtures will be on the road starting at Seattle. Hopefully they can pick up some points so they're not bottom of the league on their home opener.
Whatever you watch, have a great weekend