Weekend Boxset: Easter Special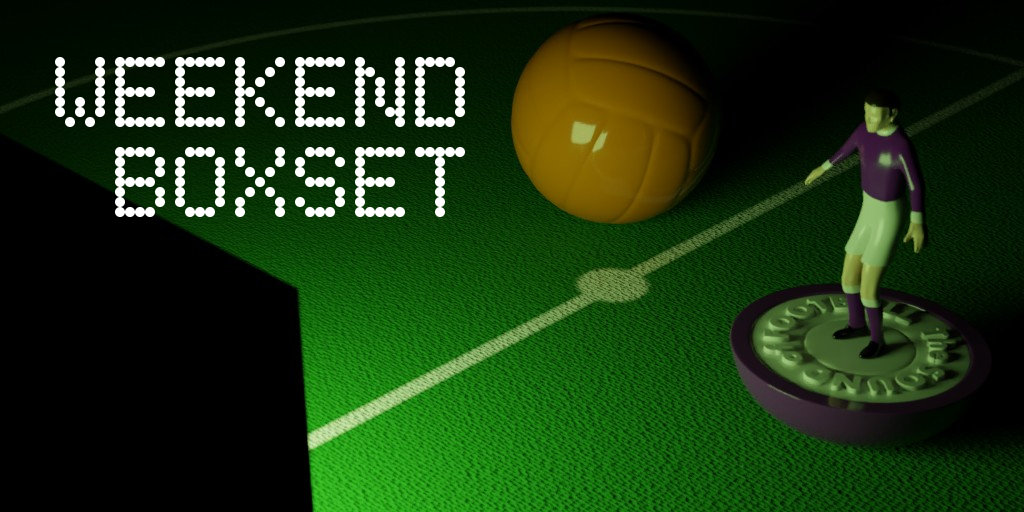 Seven great matches to take you from Friday to Monday. It's the Sound of Football Weekend Boxset.
All times are BST
Good Friday
Championship: Middlesbrough v Wolverhampton Wanderers
17.30 on Sky Sports Football & Main Event
There's a disturbing irony around the thought of Tony Pulis taking Middlesbrough up to the Premier League while the three sides he most recently managed drop into the Championship. West Brom are bottom and almost down, Stoke are just one place above them and Palace just two points clear of the drop. Boro meanwhile occupy the fourth play-off spot but have a tough run-in against their rivals for that place, if they are to hold on to it. Every point is going to be vital for Boro and having seen comfortable table-leaders Wolves lose recent games to Fulham and Aston Villa they will be out to win this. Pulis style.
Saturday
Premier League: Crystal Palace v Liverpool
12.30 on Sky Sports Premier League & Main Event
When the fixtures came out last summer, Palace fans knew that this period they're going through was going to make or break their season. Playing Spurs, Chelsea, United and Liverpool in the space of five games was always going to be tough but they enter the last of those fixtures outside of the relegation zone despite narrowly losing each of the other games. Palace have a decent record against Liverpool and with key players like Wilf Zaha returning to fitness and form they can go into this without any fear. With their main rivals playing each other this weekend, Liverpool have a great opportunity to cement their place in the Champions Leagues spots with a win but throughout the season, this has been the type of fixture that Klopp's men have either ran riot or slipped up.
Bundesliga: Bayern Munich v Borussia Dortmund
17.30 on BT Sport 2
Had Bayern not lost to Leipzig last time out, they could have sealed their sixth consecutive Bundesliga title with a win here. As it is, they still can but it would require Freiburg getting an unlikely win at Schalke earlier in the afternoon. If you've already listened to this week's Sound Of Football podcast (see link below), you'll know we discuss Bayern at length in the aftermath of them not getting their own way with the removal of the 50+1 ownership model in place throughout the Bundesliga. One of the results of that vote could mean that Bayern will struggle to pay the prices other European giants are paying for the world's top players. The last time Dortmund were in Munich it was just before Christmas,in the DFB Pokal, losing 2-1 just ten days after Peter Stoger took charge of the club. Domestically, that was their last defeat, so he has certainly turned things around - with the exception of their rather timid exit from the Europa League.
MLS: LA Galaxy v Los Angeles
20.00 on Sky Sports Mix
There are a lot of games to choose from on Saturday night: BT Sport 2 have
Juventus v Milan
, while Sky Sports Football has
Sevilla v Barcelona
. If that wasn't enough, there's silverware on offer as PSG take on Monaco in the
Coupe de la Ligue Final
, on BT Sport 3. So why have I picked a game from MLS? Los Angeles are the newest franchise to join MLS. Owned by a consortium of individuals as diverse as Will Ferrell, Magic Johnson and Vincent Tan they have made a good start by winning both of their games so far. Their new football-specific stadium is still a month away from completion, so this will be their first game in Los Angeles. That said, the owners of the new club will be quick point out that their club will be in the heart of LA, just south of Downtown, in the same park as the stadium used for the 1932 and 1984 Olympics - Galaxy meanwhile are stuck out 12 miles further south in Carson. Overshadowing all of this will be Zlatan Ibrahimovic, whose signing for LA Galaxy was announced will a full page colour ad on the back of the LA Times, proclaiming that his enormous talent and ego make him a perfect fit for LA. He may not make his debut in this game but that doesn't mean he won't have any influence on it.
Easter Sunday
A League: Newcastle Jets v Melbourne City
08.00 on BT Sport 1
With two games remaining after this one, Newcastle Jets have already qualified for the semi-finals in the A League post-season - a great feat for a club that finished bottom in two of the three previous seasons. The Jets are now under former Melbourne Victory coach Ernie Merrick - the Scotsman who ran away from the circus to become a PE teacher. Merricks's side are the big success story of this A League season and having recently beaten holders and runaway leaders Sydney FC, they are well-placed to cause an upset in May's Grand Final. City sit one place but ten points behind in the table and are slowly edging towards securing their elimination round place after a dip in recent form that has seen them lose against likely final series opponents. The pressure may be off the Jets but a good win against a side they are likely to meet again soon could encourage them to throw down a marker on their way to their second A League title and Merrick's third.
Premier League: Chelsea v Tottenham Hotspur
16.00 on Sky Sports Premier League & Main Event
It used to be that a game set up to decide who will finish in the top four would generate sneers of derision. Maybe it still should but with Manchester City running away with this season's title, you have to get your Premier League kicks somewhere, right? A win for Spurs will just about close even that point of interest as it will leave the current Champions seven points off a Champions League place and leave Antonio Conte even more closely perusing
i situazioni vacanti.
As Chelsea's last throw of the dice, you'd hope to see a season defining performance from them. Unfortunately for the home fans, that's probably what they will get.
Monday
Championship: Preston North End v Derby County
12.45 on Sky Sports Football & Main Event
At the start of this weekend, five clubs sit within two points of the last two play-off positions, and with Millwall also closing in, it would be a brave man to pick who will be joining Fulham and Villa in the promotion knock-out competition. Having taken Norwich up through the play-offs in 2015, Alex Neil certainly has the experience to see Preston back into the top flight for the first time since Tom Finney hung up his boots. Preston in the Premier League with Wolves, Burnley and maybe Huddersfield would certainly give a distinctly 1950s feel to the top flight next season. Derby have been slowly slipping down the table and will drop out of the play-off spots if they lose here, and with so many other clubs in better form, you can't see them getting back again.
Whatever you watch, have a great weekend