Johnson Denies Link With Supervillain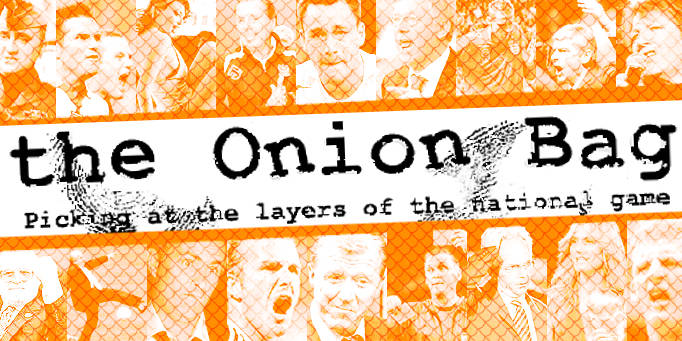 Criminal Mastermind just popped in to catch up on old times, says Yeovil boss
Nationwide League new boys Yeovil Town face speculation over the possibility of formal links being established with the Latverian FA.
Former Latveria national team coach Gary Johnson has spotted by The Onion Bag's Latverian Corespondent (who?-Ed) with the current team coach, head of the national football association and absolute ruler of Latveria Dr Victor Von Doom in a tea room outside Exeter. The sight of the Fantastic Four's arch nemesis munching on a jam and cream scone with his former lackey has heightened the suspicion that there is a link up between the perennial giant killers and the perennial giant killers.
We Are The Doombots
Some of Yeovils opponents have suggested that their players have been substituted with robot replicas of Dr Doom himself known as Doombots.
"I thought there was something sinister about some of the Yeovil Players." Said acting Lincoln manager Gary Simpson, reflecting on a recent 3-1 defeat at the hands of the former conference side. "After the game I went to congratulate their top scorer Kevin Gall when he said 'Fool! Doom seeks no sportsmanship. Your pitiful attempts to defeat us have failed. Doom does not shake hands with inferior beings.'"
Boss Gary Johnson told The Onion Bag. "This is all rubbish. Just pathetic propaganda stoked up by Liverpool before there impending demise at the hands of Doom in the FA cup."
Doombots Over Prague
We caught up with Doom himself in his underground bunker at a hidden location in Latveria and tried to get an interview but were told by a spokesbot that evil genius was currently very busy with the combined invasion plans of Holland, Germany and The Czech Republic to comment but wanted to wish "Every success to Gary and the lads." against Liverpool in their Third round cup tie "May the red menace be smited and may all kneel before Yeovil. Save of course for Doom!"