New Palace Boss Was Once Handsome Prince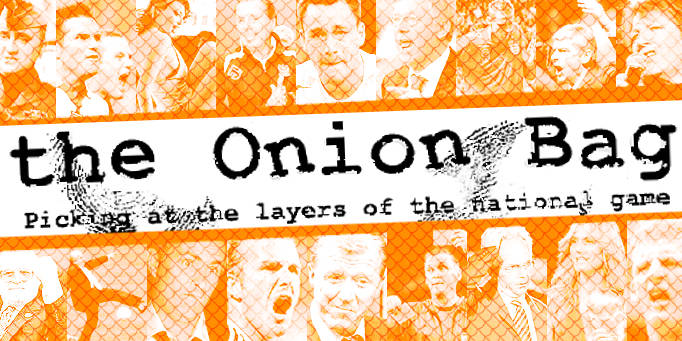 The website formerly known as good
Iain Dowie, the manager responsible for keeping Oldham Athletic very near the bottom of Division Two this season, and who has sensationally joined struggling First Division outfit Crystal Palace, was once a handsome prince, the Onion Bag can reveal.
Oh No He Wasn't
Oh yes he was! For handsome Dowie was an actor before hanging up his tights and pulling on football boots instead. For years he trod the boards every Christmas in various shit pantomimes around the UK, his lumbering bulk ideal for the dull role of Prince that some bird - usually played by a little boy - would fall in love with.
Behind You
Where did it all go wrong? Our investigative reporter Larry Gak saw a popular film over the weekend and the strange story of Dowie soon emerged. It seems Dowie had just finished a matinee performance of Puss In Boots at the Solihull Playhouse in 1984 and was walking home when he saw a ring glittering in stagnant pond. Retrieving it, he made his first mistake because the ring had powers, or something, but anyway, it corrupted handsome Ian, warped his mind and convinced him he could play football.
Widow (T)wanky
His decline was swift. As the ring and football ravaged him, his appearance began to change. By the time he retired from the game, his handsome looks had all but disappeared. A move into management did not help. One player managed by the Dowie said: "The gaffer just got weirder and weirder. Before every game he'd say: "One Ring to rule them all, One Ring to find them, One Ring to bring them all and in the darkness bind them." Whatever that means. This is anonymous, right?"
Arse End Of A Horse
Whatever Oldham's Ernie Cooksey says, it seems that Palace chairman Sauron Jordan is giving Dowie a chance. He wasn't available for comment, so we made this one up: "Iain Dowie will be instrumental in bringing about the downfall of humankind and the Kingdom of Gondor. Or something. Psst: wanna buy a phone?"