Beckham In More Text Scandals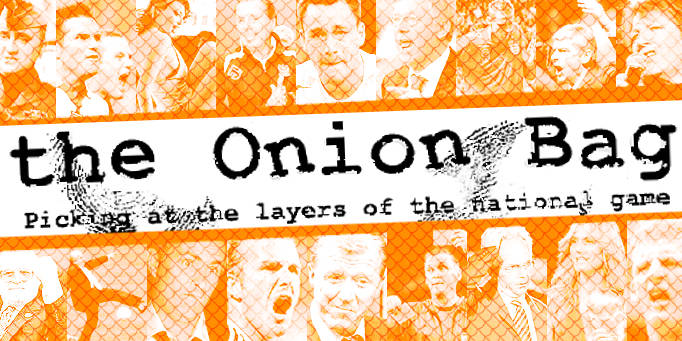 Beckham in more hot water with the Missus
The Onion Bag can reveal more embarrassing text liaisons involving England Captain David Beckham behind the back of his posh bird Victoria.
The shocking truth behind this latest allegation involves a buxom beauty who has been pursuing Beckham in constant text contact with the Real Madrid and England star. This was after a long affair that the two had had over many years while Becks was at Manchester United.
Thinly veiled
Petra Yonken is the alluring chief executive for a Russian oil concern based in fashionable West London. Originally from Manchester the two struck up a torrid affair. But when Becks buggered off for Spain and the bright lights of Los Galacticos she was left high and dry.
Call me Nanny
"I was beside myself," Petra exclusively told The Onion Bag, "He told me he loved me and would never leave me. When I moved to London I tried to put him from my mind but couldn't put all those nights of steamy passion out of my mind. He used to call me Peter after Peter Pan, I called him Nanny"
"I even tried seeing other men but was knocked back. The most recent was particularly cruel. A gorgeous swarthy swede. He came to my house and looked at me through his magnificent glasses and told me it was over."
"I was devastated. I just burst into tears. But as soon as we broke up I knew the reason. I just couldn't let go of my lovely Nanny again. I was desperate to see him again."
And that was when the the suggestive SMS message began.
Beccy Loose
There have been a number of rumors that Beckham was set to return to London although this was said to be football reasons. However, these latest revelations confirm the real reason for the story's linking Beckham to west London. "Mind you," says Yonken," He looks very cute in blue. Phwwoooooaaarrr!!!"