Big Ron's 'f**king Lazy Thick Show'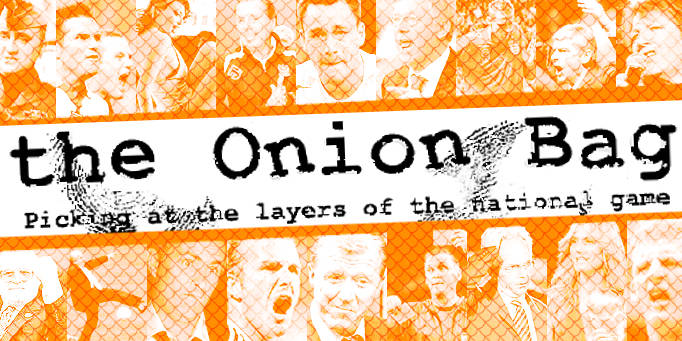 Big Ron Chat Set To Be Summer Smash
Disgraced TV pundit and newspaper columnist Ron Atkinson is set to make a swift return to TV as the front man for a new weekday morning TV show.
"Big Ron" as he is affectionately known, enjoyed a long and coloured career as manager of West Brom, Sheffield Wednesday and Manchester United to name but a few and has been inflicting his inanities on a long suffering TV audience for ITV Sport as a pundit for many years until last week when he was forced to resign after his racist comments about Marcel Desailly live on air following the live transmission of Chelsea's hilarious Champions League defeat at Monaco.
Race
The new show, entitled "Big Ron's F**ing Lazy Thick Show" to be broadcast on Sky One at nine o'clock each morning starts in the summer, and will be a Kilroy style topical chat show described by BSkyB's commissioning editor Hurleyman Fangelschilling as "Like Kilroy only more racist... I mean racier."
Atkinson, who was also sacked as a columnist for ponsie leftie public sector rag The Guardian, is seen as "the ideal choice to spearhead this flagship programme." said Fangelschilling. "His controversial views on society plus his penchant for promoting irritating football expressions such as "Spotters badge." and "the curly finger" will go down well with our target audience of narrow minded unemployable dickheads".
Sorry
Atkinson himself was overjoyed with his new job. "I was all set be watching day time TV. I didn't think I'd be on it." he told The Onion Bag. "I'm absolutely delighted... while at the same time very very sorry."
Meanwhile, Marcel Desailly as a spin off to this messy business, has teamed up with fast food chain Macdonald's to launch a new range of milk shakes called "Big F**king Lazy Thick Shakes"
"I'm Loving it." says Marcel.