Fergie's Fear For Bradford's Robbo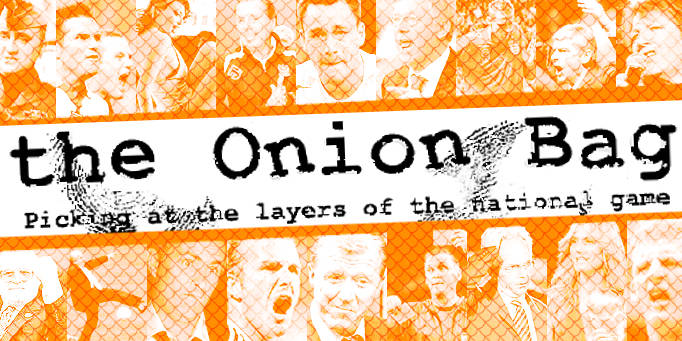 Brassic Bantam's boss off to the poor house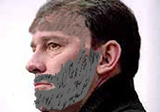 The Onion Bag's new friend, Sir Alex Ferguson of FA Cup winners-elect, Manchester United, last night expressed his fears over the future of no doubt soon-to-be axed boss of just relegated Bradford City, Bryan Robson.
Robson, as The Onion Bag
reported last year
, was homeless until Bradford stupidly hired him as manager. A desperate Robson had been tramping the length and breadth of Britain, plus a few places in Europe, shaking a tin cup and offering to manage in exchange for food.
Hopeless Failure
Sir Alex told us, "Ah feel for the fella. He was a hero round here, a great player for the people of Old Trafford. But he couldnae manage for toffee. In fact he was a right c#@t, if you ask me. I, on the other hand have won the European Cup, countless Premierships, in fact everything. What did he ever win? Nothing. And if any young upstart thinks he can oust me, he's got anae thing commen!"
Filthy Stuff
But Robson is not out of a job just yet and is said to be currently considering his future. We called a few numbers from the Bradford phone book and asked them what they thought Robbo should do. Our high standards of taste and decency prevent us from printing here what they said. But it was pretty filthy stuff, we can tell you.
Gays in Hostels
We contacted Robson's agent, who asked not to be named, and said: "Bryan's thinking hard about going back on the road. He's had lots of offers. It's not such a bad life, really. If you're lucky, you can find a hostel where some old dosser isn't always trying to rape you, and they often have Bryan's favourite, Shredded Wheat, for breakfast. He might opt for the streets yet, especially as being famous always helps with the begging."
Bryan Robson was seen packing his possessions into a red and white handerkerchief on the end of a stick...