England Victory Plans Thwarted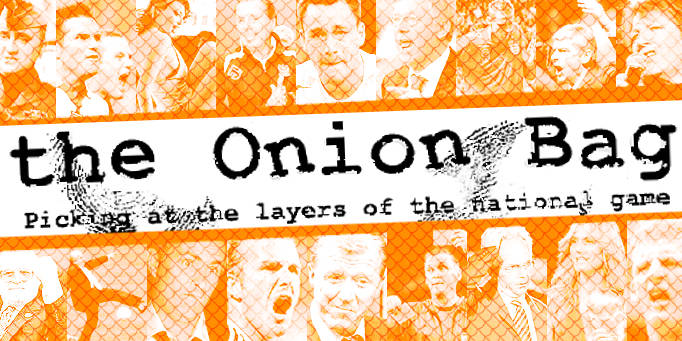 More horseplay in the box from the Sven's men
The Football Association is today denying it has secret plans to sneak into the final of Euro 2004. Taking their cue from finalists Greece, Soho Square was rumoured to be plotting to push a large wooden horse onto the pitch just before the match began. Apparently a gift to the European Referees' Association, to thank them for everything they've done for us over the years, when the match kicks off the horse - which is in fact hollow - would disgorge all the England players, particularly Wayne Rooney. England would then go on to beat both Portugal and Greece, and win the European championships.
Homer
Last week, our source at Soho Square hissed at us while we were both pretending to wait for a train at Thornton Heath station. "Don't tell anyone, right, but we've got this horse, yeah, and it's made out of wood - the same wood they used to make Emile Heskey's legs, yeah? This horse is our secret weapon. Nobody'll notice it when we put it in the middle of the pitch just before the match starts. Everyone'll just think it's Sky trying to make it like American football again. Then when nobody expects it, England'll run out, beat both teams, and win!"
We asked our contact - while we were both pretending to read newspapers on a bench on Clapham Common - whether he thought England would be able to beat two teams at once, given that they regularly failed to beat just the one. "It's a horse, right?" he replied. "It's a facking horse! We're laughing! It's a horse, yeah?"
Apparently the plan was abandoned when the Greek contractors, charged with building the wooden horse, didn't deliver it on time. The contracteing company denied that the body of a carpenter was still lodged inside the front left leg.
Lip Smacking Thirst Quenching
Beckham has already been spotted in appropriate costume, looking like some sort of twatty gladiator. However, this later proved to be Becks dressed up for some advert for Pepsi and that, and nothing to do with the FA's weird horse thing at all. On the same day Beckham was spotted rushing between shoots for Police, Vodafone and the Big Fat Knick Knocks Company, before taking off hurriedly for a fashion show and the launch of his seventh autobiography: "The Sky's The Limit: my favourite penalties."
Following that, he took his wife, Victoria, out for a row at one of London's top nightclubs. He later denied having paid for the meal before hand with his winnings from a 100-1 bet on Greece winning the tournament placed at his local turf accountant.