Noades Swoops For Marvel-lous Stan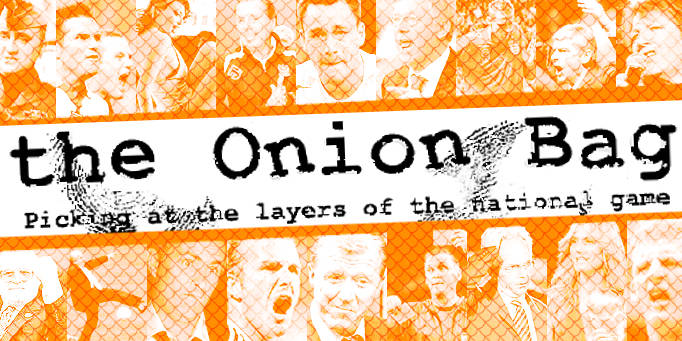 Brentford boss makes super-signing in bid to win promotion
In what might possibly be the strangest transfer this summer, Brentford claim to have signed ageing comic book creator Stan Lee. Lee, who has never kicked a football in his life but did create Spider-Man, has been brought in because Chairman Ron Noades thinks his superhuman powers are just what Brentford need in the new, stupidly named Championship, League One.
Gone Boggle
Noades said of the signing, "Stan's great. He can climb walls like a spider, can stretch in every direction, or become a human torch just like that, and he's got a good left foot." Manager Martin Allen added, "I think Ron's gone boggle. I have no idea what he's talking about."
Ron By Name, Ron By Nature...
The Onion Bag pointed out to Ron that had he not, in fact, signed San Lee, the South Korea Under-20 international striker. "That's rubbish. What are you saying? Besides, these foreign players, they don't like the cold. I won't 'ave any of 'em at my club. No darkies, neiver." The Bag then mentioned that Stan Lee was actually a comic book writer and not a superhero of any description and that superheroes were imaginary. Noades then stuck his fingers in his ears and round the room shouting "La! La! La!"
Joke Running Out Of Steam
We contacted the South Korean and asked if he had ever created a comic book superhero, or, indeed, if he could spin a web, any size or had the habit of catching thieves, just like flies, to which he said, "Yes."
Next we contacted Stan Lee to ask if he had plans to retire from comic books in favour of playing upfront at Griffin Park, and he too said "Yes". "Expect me in the number 9 shirt on 7th August when we're away to Chesterfield," he added confidently.
Bee-Man?
Meanwhile, Marvel Comics movie supremo Avi Arad enthusiastically contacted The Onion Bag to say, "I'm glad we've got rid of Stan. He's a right pain in the arse. Always insists on cameos in all the films — have you seen him in Spider-Man 2? What a plonker. Then he goes on about us cheating him out of his money, which we are. He never stops. I wish him all the best in his new career up front for the Bees."